Cal/OSHA Employer Reporting Requirements for Work-Related Fatalities & Severe Injuries
Shaun Kelly, Tolman & Wiker, CALSAGA Preferred Broker
Hope everyone is doing well and coping with the extreme heat we are experiencing. (Please remember to educate and train your employees on heat illness and injury prevention).
This article is to inform you about your responsibilities as employers to report Work-Related Fatalities and Severe Injuries to Cal/OSHA. This is a requirement of all employers and must be reported within 8 hours of your knowledge of serious injury or illness. Failure to report within 8 hours of acknowledgement may result in a minimum penalty of $5,000.
Who has jurisdiction over California Employers, Cal/OSHA or OSHA (Fed)?
Cal/OSHA has jurisdiction over almost every workplace in California. This means Cal/OSHA is the main government agency authorized to inspect California workplaces for occupational safety and health violations. Cal/OSHA also issues permits, licenses, certifications and registrations to ensure that work is performed safely.
Cal/OSHA lacks jurisdiction in only a few limited areas. Some of these areas are listed below. (DISCLAIMER: This list of areas outside Cal/OSHA jurisdiction is not a definitive, exhaustive list. There are exceptions to the list and other areas not listed. If you have a question about Cal/OSHA jurisdiction, please contact the Cal/OSHA Legal Unit at 510-286-7348.)
Federal Occupational Safety and Health Administration (OSHA) jurisdiction
Federal OSHA has jurisdiction with regard to the following:
United States Government employees;
United States Postal Service (USPS) contractors and contractor-operated facilities engaged in USPS mail operations;
Private sector employers within the borders of all U.S. military installations;
Private sector employers within the borders of all U.S. national parks, national monuments, national memorials, and national recreation areas;
Private sector and tribal employers within the borders of all U.S. Government-recognized Native American reservations and trusts lands;
Maritime employment (except marine construction, which Cal/OSHA covers on bridges and on shore) on the navigable3 waters of the United States. Maritime employment includes:

Longshore operations on all vessels from the shore side of the means of access to the vessels.
Shipbuilding, shipbreaking, and ship repair on vessels afloat; shipbuilding, shipbreaking, and ship repair in graving docks or dry docks; ship repair and shipbreaking done on marine railways or similar conveyances used to haul vessels out of the water. This includes ship repair activities from a scaffold or other equipment adjacent to the ship that allows employees direct access to perform work on the vessel.
Floating fuel operations.
Diving from vessels afloat on navigable waters.
Cal/OSHA Definition of Serious Injury or Illness
With regard to reporting to Cal/OSHA, a serious injury or illness is now defined as one involving:
inpatient hospitalization, regardless of length of time, for other than medical observation or diagnostic testing;
amputation;
loss of an eye; or
serious degree of permanent disfigurement.
Accidents that result in serious injury or illness, or death that occur in a construction zone on a public street or highway are now included by statute. Work-related injuries, illnesses and deaths caused by the commission of a Penal Code violation are no longer excluded from the definition of "serious injury or illness".
A serious exposure is now defined as an exposure to a hazardous substance that occurs as a result of an incident, accident, emergency, or exposure over time and is in a degree or amount sufficient to create a realistic possibility that death or serious physical harm in the future could result from the actual hazard created by the exposure.
Reporting Requirements
Every employer shall report immediately to the Division of Occupational Safety and Heath any serious injury, illness or death, of an employee occurring in a place of employment or in connection with any employment. The report shall be made by the telephone or through a specified online mechanism established by the Division for this purpose. Until the Division such mechanisms available, the report may be made by telephone or email.
Immediately means as soon as practically possible but not longer than 8 hours after the employer knows or with diligent inquiry would have known of the death or serious injury or illness. If the employer can demonstrate that exigent circumstances exist, the time frame for the report may be made no longer than 24 hours after the incident.
Whenever a state, county, or local fire or police agency is called to an accident involving an employee covered by this part in which a serious injury, or illness, or death occurs, the nearest office of the Division of Occupational Safety and Health shall be notified by telephone immediately by the responding agency.
When making such report, the reporting party shall include the following information, if available:
Time and date of accident.
Employer's name, address and telephone number.
Name and job title, or badge number of person reporting the accident.
Address of site of accident or event.
Name of person to contact at site of accident.
Name and address of injured employee(s).
Nature of injury.
Location of where injured employee(s) was (were) moved to.
List and identity of other law enforcement agencies present at the site of accident.
Description of accident and whether the accident scene or instrumentality has been altered.
The above reporting requirements is in addition to any other reports required by law and may be made by any person authorized by the employers, state, county, or local agencies to make such reports.
The well-being and protection of your employees is a priority. Effective implementation and training on your safety policies and procedures help to prevent workplace injuries and illnesses, however not allaccidents can be prevented. Having the proper procedures in place after an accident is just as important to mitigate the injury or illness for your employee's well-being.
Take care and please be safe.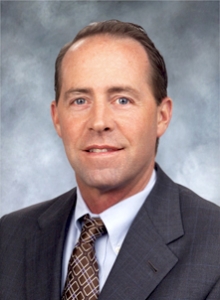 Shaun Kelly joined Tolman & Wiker Insurance Services in 2005.  He specializes in all lines of property and casualty insurance for industries including contract security firms, agriculture, construction, oil and gas. Shaun received a BS in Business Administration with a major in Finance from California State University in Fresno, California. He is an active member of several industry associations, including the Association CALSAGA, the Kern County Builders Exchange and the Independent Insurance Agents of Kern County. Shaun can be reached at 661-616-4700 or skelly@tolmanandwiker.com.
https://www.calsaga.org/wp-content/uploads/2021/06/calsaga-web-logo-1.png
0
0
Aley Moyer
https://www.calsaga.org/wp-content/uploads/2021/06/calsaga-web-logo-1.png
Aley Moyer
2023-07-24 13:28:23
2023-07-24 22:26:22
The Californian Q3 2023 – Cal/OSHA Employer Reporting Requirements for Work-Related Fatalities & Severe Injuries