TAKING CONTROL OF THE SITUATION: 
USE CASE FOR BODY-WORN CAMERAS AND VIDEO MANAGEMENT 
Jojo Tran, Telepath Corporation, CALSAGA Associate Member
Safety and accountability are critical elements of an effective workplace environment. Whether teaching in a classroom or managing security at a healthcare, every employee wants to feel safe and prepared in an emergency situation.
The body-worn camera makes this desire a reality. With devices now with full HD shift recording in 1080p, pre/post recording capabilities, and multiple ways to connect via Bluetooth and Wi-Fi, these devices provide footage of events as they occur.
AN ESSENTIAL TECHNOLOGY FOR SAFE SCHOOLS
Every day, school safety professionals face challenges and threats daily as they keep their communities safe.
Providing a real-time perspective during critical incidents when any action is required to protect students, teachers, or themselves is more important than ever. Body-worn cameras capture video and audio, providing accurate and disputable proof of incidents that occur on the grounds while strengthening the trust of the student body and the surrounding community.
Security process and share evidence with school administrators and local law enforcement.
Complying with policies and procedures on how footage should be stored, accessed, and viewed is a key to protecting students, right to privacy. Using video management with the body-worn camera and digital evidence management solutions enables you to do just that.
AN ESSENTIAL TECHNOLOGY FOR SAFER HEALTHCARE OPERATIONS
Security threats and acts of workplace violence in the healthcare industry are on the rise.
This not only undermines the safety of healthcare workers and their quality of patient care, but also places greater demand on healthcare security professionals. Equipping healthcare security with the tools they need to protect others and themselves is a vital part in mitigating workplace violence and creating a safer environment for healthcare operations.
Securely process and share evidence with local law enforcement.
Adherence to Health Insurance Portability and Accountability Act (HIPAA) laws and local privacy regulations dictating how footage should be accessed and viewed is key to safeguarding patients' health information and right to privacy. Managing your videos and digital evidence solutions enables you to prepare, process, and share high-quality video evidence from your suite of body-worn cameras in a way that meets privacy regulations.
AN ESSENTIAL TECHNOLOGY FOR PROFESSIONAL SECURITY OPERATIONS
Workplace violence is rising, bringing more significant demands for security professionals.
Often on the first line in corporate offices, retail outlets, hospitals, and schools, they are responding to increased incidents of aggression. Those who don't feel safe at work are more likely to leave the company, utilize employer health care services at a higher rate, or bring legal insurance claims against their employer when a safety incident occurs. Providing a security professional's perspective of an incident when they must use force to protect themselves or the property, they are responsible for is more critical than ever.
Confidently process and share evidence with local law enforcement
Video footage from body-worn cameras can be securely offloaded to video manager systems. It can be accessed by authorized personnel by securely logging in from any computer or tablet connected to a network. It also provides capabilities to links for secure sharing with external agencies for seamless collaboration.
Body-worn cameras are designed for those security professionals who may encounter threats of violence.   These devices can feature rugged exteriors, full shift recording, and provide extended footage of events as they occur, allowing immediate response and providing indisputable evidence.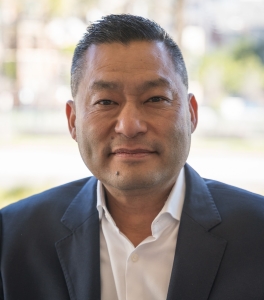 JoJo Tran is Chief Executive Officer of Telepath Corporation. Tran joined Telepath in 1990 and became CEO in September 2010. Previously, he headed several business units at Telepath, including mission critical infrastructure, customer service, sales and mobile team. Mr. Tran's vision is to be the industry's premier sales, service and program management company. Customers and partners will see Telepath as an integral to their success. Telepath will anticipate their needs and deliver on every commitment. People will be proud to work at Telepath. Telepath will create opportunities to achieve the extraordinary and will reward their success.
https://www.calsaga.org/wp-content/uploads/2021/06/calsaga-web-logo-1.png
0
0
Aley Moyer
https://www.calsaga.org/wp-content/uploads/2021/06/calsaga-web-logo-1.png
Aley Moyer
2023-07-24 13:47:37
2023-07-24 13:50:40
The Californian Q3 2023 – TAKING CONTROL OF THE SITUATION: USE CASE FOR BODY-WORN CAMERAS AND VIDEO MANAGEMENT