NEW REQUIREMENTS FOR REPORTING SERIOUS INJURY OR ILLNESS AND DEATH
Jaimee K. Wellerstein, Esq. & Gregory B. Wilbur, Esq., Bradley & Gmelich LLP
A site supervisor at one of your security company's posts calls into your dispatch center and reports that there was an altercation at a client site. Two of your guards had been asked by the client to remove a trespasser, but a scuffle broke out and the trespasser sucker-punched one of the guards. The other guard gave chase to the assailant briefly, then returned to her partner to render aid. The guard appeared fine but the punch opened a cut on his upper cheek, requiring a brief trip to the hospital for stitches. Is this a reportable event to Cal-OSHA under Labor Code section 6409.1, which requires reporting of serious injuries, illnesses, or deaths in the workplace?
At this moment, it is not, for at least two reasons. The definition of "serious injury or illness" included hospitalizations only of 24 hours or more, so a brief ER visit didn't trigger a reporting obligation if the incident wasn't reportable for another reason. And the definition also excluded injuries of any level of severity caused by commission of a Penal Code offense, excusing reporting for injuries suffered as a result of assault, battery, and other crimes. In our hypothetical above, both the duration of the hospital stay and the criminal conduct causing the injury would have made the above scenario one that did not have to be reported to Cal-OSHA.
But not for long. The definition of "serious injury or illness" was significantly amended earlier this year by Assembly Bill 1805, which takes effect January 1, 2020, and for the most part the effect has been to broaden the scope of the Cal-OSHA reporting requirements. The 24-hour minimum for hospital stays is gone: all hospitalizations, except those for medical observation or diagnostic testing, now trigger the requirement. The Penal Code exclusion was repealed as well, meaning criminal conduct no longer excuses reporting what would otherwise be a serious injury or illness. Another exclusion, for accidents on public streets or highways, remains in the statute, but has been narrowed not to include accidents occurring in construction zones. And the statute added amputation or the loss of an eye to the list of injuries requiring reporting, replacing language requiring the "loss of any member of the body."
Returning to our hypothetical and applying the new law, an event that is not reportable in 2019 will be in 2020. The hospitalization for stitches makes the guard's injury a serious one under the statute. Furthermore, the criminal conduct that would have excluded the incident from the reporting requirement before no longer does, as the Penal Code exclusion has been removed from the law.
EMPLOYER TAKEAWAYS
To make sure your safety and injury reporting program is in compliance with the new amendments, employers should first be aware of the up-to-date and complete list of triggers for mandatory reporting:
Incident that requires inpatient hospitalization other than for medical observation or diagnostic testing, OR
Incident that results in an amputation, loss of an eye, or any serious degree of permanent disfigurement
The most important changes to PPOs and other security providers are likely to be those highlighted above: mandatory reporting for any hospitalization other than for observation and testing, and the elimination of the exclusion for incidents resulting from crimes. Employers must make sure supervisors, human resources staff, and safety coordinators are all aware of these changes and the newest standards for mandatory reporting to Cal-OSHA.
Additionally, employers should be on the lookout for an announcement from Cal-OSHA regarding the establishment of an online portal for reporting serious injuries, illnesses, or deaths. Under another new law, Assembly Bill 1804, the agency is directed to establish the online portal to replace immediate email reporting of serious incidents as currently required. Employers may still report serious incidents by phone or email until the portal is established, after which they will be required to report by either phone or the portal. More information on incident reporting can be found here.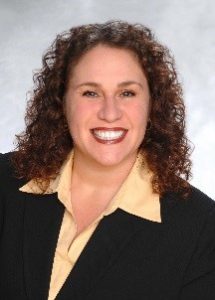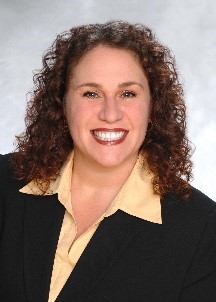 Jaimee K. Wellerstein is a Partner at Bradley & Gmelich LLP, and the Head of the firm's Employment Department. Jaimee concentrates her practice in representing employers in all aspects of employment law, including defense of wage and hour class actions, PAGA claims, discrimination, retaliation, harassment, wrongful discharge, misclassification, and other employment related lawsuits. She also provides employment counseling and training in all of these areas.
Jaimee routinely represents employers in federal and state courts and in arbitration proceedings throughout the state, as well as at administrative proceedings before the Equal Employment Opportunity Commission, the California Department of Labor Standards Enforcement, the United States Department of Labor, and other federal and state agencies. Jaimee assists as a Legal Advisor to CALSAGA, and is a member of ASIS International. She is rated AV-Preeminent by Martindale Hubbell, the highest peer rating available. jwellerstein@bglawyers.com / 818-243-5200.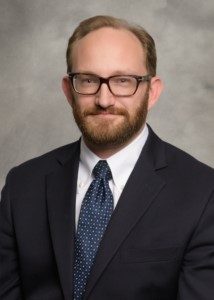 Gregory B. Wilbur is a member of Bradley & Gmelich LLP's Employment Department, where he provides aggressive and cost-effective representation to employer clients in a wide variety of proceedings in state and federal court and before administrative agencies. He has extensive experience litigating wage and hour class actions, PAGA representative actions, and discrimination, harassment, and retaliation lawsuits under various equal employment and whistleblower statutes. He has also represented clients in appeals of Cal/OSHA and Labor Commissioner penalty assessments, including seeking judicial review of administrative decisions.
In addition to his active litigation practice, Greg also provides advice and counsel to employers to prevent costly disputes from arising, with a focus on high-risk areas such as wage and hour compliance, reasonable accommodation and the interactive process, and employee leaves of absence. He also helps clients manage their employment law exposure by advising them on the use of arbitration agreements with class action waivers, and drafting such agreements to ensure they remain enforceable in a rapidly changing legal landscape. gwilbur@bglawyers.com / 818-243-5200.
https://www.calsaga.org/wp-content/uploads/2021/06/calsaga-web-logo-1.png
0
0
Kate
https://www.calsaga.org/wp-content/uploads/2021/06/calsaga-web-logo-1.png
Kate
2019-11-02 10:18:47
2023-10-18 10:37:20
The Californian 2019 Q4 – NEW REQUIREMENTS FOR REPORTING SERIOUS INJURY OR ILLNESS AND DEATH