How to Effectively Navigate Non-Exempt Employee Meal Break Compliance
Tavon Parris, Trackforce Valiant + TrackTik, CALSAGA Network Partner
It's no secret that many states have strict laws related to employee meal breaks. In California, for example, employers must provide employees with an uninterrupted 30-minute meal break for every five hours worked.
But for employers looking to provide unpaid meal breaks to their non-exempt employees, compliance can be complicated. Subsequently, failure to comply can be costly. Why? Because merely scheduling an employee for a 30-minute meal break, without more, is simply not enough to ensure compliance.
It's why employers must take proactive steps to ensure employees:
Take their full meal breaks
Are relieved of all duties
Are not impeded or discouraged from taking their full, uninterrupted meal breaks
But taking these steps is just the start. Additionally, employers should also collect and keep data they can use to prove compliance in case of a legal claim. And with technology transforming compliance opportunities for employers, a variety of tools can now be used to avoid being swept away in the wave of litigation involving meal break violations.
Dive deeper by getting your copy of Trackforce Valiant + TrackTik's latest white paper. You'll learn more about:
What employers can do to help ensure compliance

Appointing a meal break for at least 30 minutes for non-exempt employees
Adopting a down-to-the-minute timekeeping system
Ensuring no duties are performed during the meal period
And more!

What's next for the future of break management

Remote workforce tracking
Harnessing data
Looking for data trends
And more!

How technology can be used to nail compliance in the years to come

What that means for your business

How to future-proof your business beyond meal break compliance
This content was written with the help of experts at Littler Mendelson, the largest labor and employment law firm in the United States.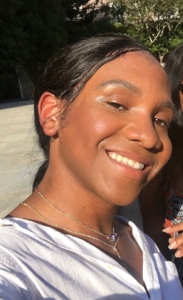 Trackforce Valiant + TrackTik combines over 45 years of total experience with the brightest and most influential minds to provide its customers with the industry's most comprehensive security workforce management solution. Our cloud-based solutions help corporations and security guard service providers handle every aspect of security workforce management.
Tavon Parris
https://www.calsaga.org/wp-content/uploads/2021/06/calsaga-web-logo-1.png
0
0
Aley Moyer
https://www.calsaga.org/wp-content/uploads/2021/06/calsaga-web-logo-1.png
Aley Moyer
2023-07-28 16:25:46
2023-07-28 16:27:37
The Californian Q3 2023 – How to Effectively Navigate Non-Exempt Employee Meal Break Compliance