SCOTUS TO DECIDE THE FATE OF PAGA WAIVERS IN ARBITRATION AGREEMENTS IN CALIFORNIA
Martin P. Vigodnier, Esq. and Jaimee K. Wellerstein, Esq. Bradley, Gmelich & Wellerstein, CALSAGA Legal Advisor
In what could be a seminal ruling for California employers in the fight over out-of-control wage and hour litigation, the Supreme Court of the United States ("SCOTUS") has recently granted certiorari in Viking River Cruise, Inc., v. Moriana to decide whether federal law permits employers and employees to agree to arbitrate claims individually and waive not just class and representative claims, but California Private Attorneys General Act ("PAGA") claims, too.
PAGA Refresher
As a brief refresher, PAGA authorizes aggrieved employees to file lawsuits to recover civil penalties on behalf of themselves, other employees, and the State of California for Labor Code violations. Employees act as "private attorneys general." Employees can pursue civil penalties as if they were a state agency. Each initial Labor Code violation carries a civil penalty of $100 per employee, per pay period. Subsequent violations are $200 per employee, per pay period. 75% of the penalties go to the State, and 25% of the penalties go to the aggrieved employees. These penalties add up very quickly and employers can face hundreds of thousands or even millions in penalties for technical errors or other unintentional violations!
Background of PAGA Waivers
In 2014, in Iskanian v. CLS Transp. Los Angeles, LLC, 59 Cal.4th 348 (2014), the California Supreme Court held that waivers of employees' right to pursue PAGA actions are unenforceable as they violate California public policy. The California Supreme Court also stated that the FAA does not preempt California state law prohibiting PAGA waivers because a PAGA dispute is between the State and the employee, rather than between the employer and the employee.
Viking River Cruise, Inc. v. Moriana
In Viking River Cruise, Inc., v. Moriana, the plaintiff worked for Viking River as a sales representative. She sued under PAGA, alleging the employer violated several wage and hour laws under the California Labor Code. Viking River moved to compel arbitration in California state court. The trial court denied the company's motion to compel and the Court of Appeal affirmed. The California Supreme Court denied Viking River's petition for review.
Viking River petitioned for certiorari to the United States Supreme Court, arguing that the Supreme Court's decisions in AT&T Mobility LLC v. Concepcion, 563 U.S. 333 (2011), and Epic Systems Corp. v. Lewis, 138 S.Ct. 612 (2018) support the conclusion that the FAA preempts California law, and requires enforcement of arbitration agreements in PAGA actions. In those cases, the Supreme Court held that bilateral arbitration agreements must be enforced, including terms that prohibit class or collective arbitrations.
Employer Takeaway:
It is unclear why SCOTUS granted review at this time, but a favorable ruling would be monumental. In short, if SCOTUS rules in favor of Viking River, employers could expand waivers in employment arbitration agreements to include waiver of class and PAGA claims. A decision is expected from SCOTUS in the summer of 2022. Employers are therefore advised to consult with their employment counsel and consider updating their arbitration agreements, as necessary.
If you have questions about the impact this case will have on your business, or have any employment-related questions, please contact the attorneys at Bradley, Gmelich & Wellerstein LLP. We're here to help.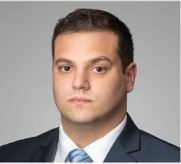 Martin P. Vigodnier, Esq. is a Senior Associate in Bradley, Gmelich & Wellerstein LLP's Employment Law Department. Martin focuses his practice on labor and employment litigation, class actions, and Private Attorney General Act (PAGA) actions, including wage and hour claims, discrimination, leaves of absence, reasonable accommodation, defamation, trade secrets, retaliation, harassment, wrongful termination, breach of contract, and fraud. Martin also drafts, in both English and Spanish, contracts, regulatory compliance materials, agreements, and policies such as anti-harassment, discrimination, and retaliation policies, OSHA safety policies, employee reimbursement policies, employee stock purchase plans, independent contractor agreements, arbitration agreements, settlement agreements, cross-purchase buy sell agreements, and employee handbooks.
Prior to joining the firm, Martin was President and Founder of his solo law practice handling various employment matters. Prior to practicing law, he was an extern for the Equal Employment Opportunity Commission (EEOC) and awarded the prestigious Peggy Browning Fellowship to work for the Federal Labor Relations Authority (FLRA), assisting the Office of General Counsel analyze unfair labor practice charges against government agencies.
Martin is a native Spanish speaker and writer, and a former amateur boxer.
mvigodnier@bgwlawyers.com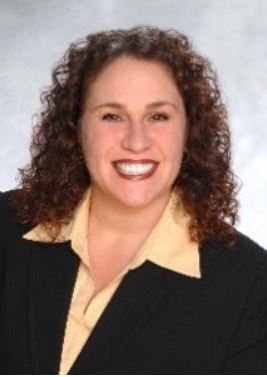 Jaimee K. Wellerstein, Esq. is a Partner at Bradley, Gmelich & Wellerstein LLP, and the Head of the firm's Employment Department. Jaimee concentrates her practice in representing employers in all aspects of employment law, including defense of wage and hour class actions, PAGA claims, discrimination, retaliation, harassment, wrongful discharge, misclassification, and other employment related lawsuits. She also provides employment counseling and training in all of these areas.
Jaimee routinely represents employers in federal and state courts and in arbitration proceedings throughout the state, as well as at administrative proceedings before the Equal Employment Opportunity Commission, the California Department of Labor Standards Enforcement, the United States Department of Labor, and other federal and state agencies.
Jaimee assists as a Legal Advisor to CALSAGA, and is a member of ASIS International. She is rated AV-Preeminent by Martindale-Hubbell, the highest peer rating available. jwellerstein@bgwlawyers.com
About Bradley, Gmelich & Wellerstein LLP
Founded in 2000, Bradley, Gmelich & Wellerstein, LLP is dedicated to providing sound advice and exceptional results for our clients. Our twenty-five plus skilled, dedicated and diverse attorneys represent individuals and businesses of all sizes in a wide variety of business, employment law and litigation matters.
Our firm is very pleased to announce the promotion of Jaimee K. Wellerstein as a named equity partner and our name change to Bradley, Gmelich & Wellerstein, LLP. Jaimee will continue to serve as Employment Law Team Head and work with us to shape the future of the firm. Please note our updated email addresses and website URL in your records!
https://www.calsaga.org/wp-content/uploads/2021/06/calsaga-web-logo-1.png
0
0
Kate
https://www.calsaga.org/wp-content/uploads/2021/06/calsaga-web-logo-1.png
Kate
2022-02-02 11:35:00
2022-08-21 11:28:15
The Californian 2022 Q1 -SCOTUS TO DECIDE THE FATE OF PAGA WAIVERS IN ARBITRATION AGREEMENTS IN CALIFORNIA