GENERAL LIABILITY INSURANCE – ARE YOU COVERED?
Shaun Kelly, Tolman & Wiker, CALSAGA Preferred Broker
Happy New Year and hope everyone is doing well!
Over time, insurance carriers experience losses or events that make them reconsider providing coverage for certain types of exposures under the Commercial General Liability policy. It is important to note that as each insurance carrier evaluates these exposures, they develop their own underwriting guidelines and can or will modify the terms and conditions in their own policies to minimize risk. It is likely that most of you have not read through your entire policy to understand the coverage terms and conditions, unless you have insomnia and have nothing better to do. To assist you in understanding the Commercial General Liability coverage for contract security services, here is the short version of what to look for, "Exclusions". 
Commercial General Liability (CGL) policies are intended to provide coverage to the Named Insured for their negligence (resulting from the services provided) for bodily injury, property damage, personal & advertising injury to a 3rd party. Most insurance carriers use a standard ISO CGL form and attach endorsements and exclusions to add, remove or limit coverage. We are not going to go through the entire CGL policy, however we are going to discuss some of the exclusions that may be on your CGL policy that you need to be aware of. 
The following "Exclusions" may be part of your CGL policy (Some exclusions may be added back with underwriting approval and additional premium):
Terrorism

Pollution

Communicable Disease

Personal and Confidential Information Disclosure (Cyber liability)

Employment Practices Liability

Employers Liability (Part of Workers Compensation policy)

Abuse and Molestation

Firearms

Unmanned Aircraft

Animal exclusion

Mobile Equipment (ie. Golf carts, scooters, segways…any vehicle licensed for the public road should be on an auto policy)

Cannabis Operations

Public/Low Income Housing

Airports

Crowd Control/Concert Facilities/Sporting Events

Liquor Establishments: bars, hotel bars, nightclubs, lounges…

Bodyguards: High Profile Individuals/Entertainers/Athletes…

Baggage checking

Inside Retail/Loss Prevention

Convenience Stores

Fast Food Restaurants

Schools
These "Exclusions" may not apply to all policies and your policy may have other exclusions not listed above. If you are providing security services that involves any of the above, please review your policy.
At the end of the day, including all of your operations (client exposures) in your application for Commercial General Liability coverage is critical to obtaining the proper coverage. Policies can be modified to include some of the high risk exposures and remove exclusions, with approval from the insurance carrier. In regards to some of the extremely high risk exposures (for example, Crowd Control/Concerts/Sporting Events, Low Income Housing, Liquor Establishments, Inside Retail/Loss Prevention, High Profile Individuals/Entertainers/Athletes…) that the standard insurance carriers will not accept, specialty insurance carriers are available.
Take care and be safe.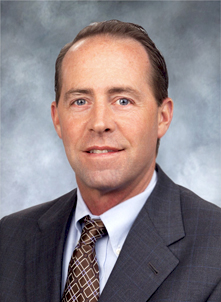 Shaun Kelly joined Tolman & Wiker Insurance Services in 2005.  He specializes in all lines of property and casualty insurance for industries including contract security firms, agriculture, construction, oil and gas. Shaun received a BS in Business Administration with a major in Finance from California State University in Fresno, California. He is an active member of several industry associations, including the Association CALSAGA, the Kern County Builders Exchange and the Independent Insurance Agents of Kern County. Shaun can be reached at 661-616-4700 or skelly@tolmanandwiker.com.
https://www.calsaga.org/wp-content/uploads/2021/06/calsaga-web-logo-1.png
0
0
Kate
https://www.calsaga.org/wp-content/uploads/2021/06/calsaga-web-logo-1.png
Kate
2022-02-02 10:55:50
2022-08-21 11:28:27
The Californian 2022 Q1 – GENERAL LIABILITY INSURANCE – ARE YOU COVERED?