RETAINING EMPLOYEES IN THE AGE OF EARNED WAGE ACCESS
Jeff Davis,  TEAM Software, Network Partner
Let's set the stage: it's 2022. The labor market is still volatile. The number of unemployed persons per job opening is at a record low. We're hearing leaders in the industry express frustrations about meeting service demands while battling staffing shortages. Retention is (or should be) a key metric in the longevity of your hiring strategies. 
Enter: the age of earned wage access. 
Earned wage access programs are when employers give employees access to their earned wages, even if that request comes before a regular payday. This on-demand pay model is changing the payroll landscape, where alternatives could be pushing your employees to salary lenders (and the accompanying interest) when short-term cash flow needs arise. As an employer, you could be offering a similar source of cash flow and reap the benefit of increased officer retention. 
Before we dive too deeply into the top, let me say this: early wage access programs shouldn't add processes (or associated costs) to your existing payroll procedures. Most financial wellness programs are built so all the extra work associated with getting your employees' earned wages to them early happens outside of your current processes. 
How? Typically, an employee pays a small fee to access earned pay on demand. They can do this down to the day, with balances updating after each shift worked. When the program includes a paycheck advance app, employees can gain access to funds even faster, no matter where they are. 
If you're weighing the pros and cons of implementing an on-demand pay model into your business, consider these study-proven benefits: 
Companies have seen reductions in turnover as high as 90%.

Companies experience decreases in hiring costs related to turnover (a number that

has been reported

to averaging at least $4,000 per hire). 

Companies have seen increased interest from job applicants. (Plus, consider this: as an early adopter to on-demand pay programs, your job postings have one more way of standing apart from the competition and their benefits packages.)

Employees have reported decreases in finance-related stress (improving employee experience and financial well-being, and productivity on the ops side of your business).
In short, an early paycheck program could be just what you need to strengthen your employee retention strategy and keep your contracts staffed. 
If this is an avenue you're interested in exploring, start by evaluating the interest of early paycheck access within your workforce. And, know not all programs are created equal. At TEAM, we partner with different providers regionally to make earned wage access even easier, but it's important to talk to your own legal team to ensure the providers you're partnering with are adhering to all necessary wage laws and compliance requirements. No financial risk should fall to your company. 
Once you've got a system up and rolling, measure metrics like employee satisfaction, retention and turnover. Gauge any new applicant volume and adjust accordingly. As you do, don't forget about your other hiring and retention strategies to hire (and keep) your staff.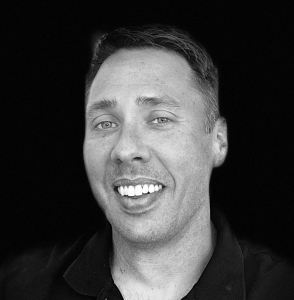 Jeff Davis was president of Kwantek, a recruiting and onboarding software provider acquired by TEAM Software, the leading provider of integrated financial, operations and workforce management software for cleaning and security contractors, in 2020. Since joining TEAM, Jeff is the VP of Strategic Growth North America, acting as a subject matter expert and thought leader for TEAM in the security and cleaning industries and assisting with global sales and marketing initiatives. For the last 20 years, Jeff has focused on technology, working in sales and marketing to executive leadership, with four years specializing in human resources technology. He has an MBA focusing on Information Systems from Tennessee Tech and a Bachelor's degree in Marketing from the University of Louisville.
https://www.calsaga.org/wp-content/uploads/2021/06/calsaga-web-logo-1.png
0
0
Aley Moyer
https://www.calsaga.org/wp-content/uploads/2021/06/calsaga-web-logo-1.png
Aley Moyer
2022-01-29 08:33:27
2022-08-21 11:29:04
The Californian 2022 Q1 – RETAINING EMPLOYEES IN THE AGE OF EARNED WAGE ACCESS