Connecting Workforce Management in 2023
Brianne Stephan, Sr. Director of Product, TEAM Software, Network Partner
Optimizing core operational functionalities now can prepare your business for the new year. 
Year-end is a natural opportunity to begin evaluating your current processes to ensure optimization before you launch into next year's activities. As you evaluate ways to improve processes and gain efficiencies, it's important to factor workforce management into the equation. 
It's time for a gap analysis. 
Take a minute. Think about how many software solutions you have running across your business. How are you handling HR and benefits administration, versus time and attendance? How are you proving service delivery to your clients? What areas are still manual, or tackled by pencil and paper? 
Once you conduct this audit, take a hard look at what you've got. Then, consider what's missing. 
It might be a good idea to take an internal tour of your company. Talk to each department, your guards in the field and your stakeholders in the back office. What are the things they're spending the most time on? Are there roadblocks creating bottlenecks in service delivery?
Once you really grasp an all-encompassing list of wants, needs and already-haves, then you can really start filling the gaps. 
Common gaps.
In our conversations with industry contacts, there are some common gaps that are typically uncovered in this process. 
Time constraints across all departments.
Every part of business operations takes too long. Entire overhead roles are dedicated to manual benefits and time off management. Your managers are chasing down employees for paperwork, scheduling and job assignments. Duplicate data entry and redundant processes are eating into what really matters: your clients and your contracts. 
Lack of visibility into operations and performance.
You're relying on word of mouth or paper daily activity reports to ensure the work you need done is actually getting done. Your clients are demanding comprehensive reporting before committing to a new contract or added scope of work. You have no data to support proof of quality delivered or to renegotiate contracts when needed.
Field access and employee engagement.
Guards don't have a way to access their schedules and shift expectations, manage what training they need to stay on top of, or even communicate to managers while out in the field. The tools they have to track their time or review tasks are hard to access or tracked only on paper. And, they send multiple messages to your admin team every time there is a question because they can't access their own time off balances, insurance or pay stub information. 
Keep these common concerns in mind as you review what's working, and what isn't working, for your operations. 
I know what I'm missing. What's next?  
Of course, we all know having a list of wants and needs doesn't necessarily mean a point solution is needed for every single person every single time. 
Software is intended to make the work of a business easier. With automation, you can drive efficiency and improve the effectiveness of day-to-day activities – saving time, money and resources along the way. 
Still, piecing software together can often serve the needs of one department, while creating nightmares in another. That's the problem with siloed data, a hidden challenge many companies in the security industry are dealing with every day. 
Siloed data happens when individual departments or teams use a standalone system to accomplish their work. It can create inconsistencies in reporting, duplicate processes, manual error and incomplete information. On top of that, it increases the amount of support contacts your company has to manage if issues arise, multiple release notes to keep on top of for features and enhancements, and even more billing requirements for your finance team. 
So, the next step in your gap analysis should be to think about what functions make the most sense to come together under a single, integrated software solution. 
Through this approach, you break down those data silos, creating a single source of truth to work through across your departments. 
An all-in-one approach.
We recommend an all-in-one approach to resolve your gap analysis. An integrated workforce management software dives into connecting core areas of your business, from the back office, to operations, to guards in the field. Plus, it reduces cost and risk, improves information accuracy and simplifies processes in the long run. (If you want to go the extra mile, think about integrating your financial and accounting operations, too – an ERP solution can get you there.)
These benefits equate to less time, money and resources spent on manual workforce management, which frees up time to focus on what really matters to your business (like building client relationships).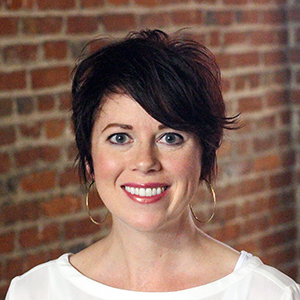 What Brianne Stephan, Sr. Director of Product, loves most about her role is the collaboration between Users, Business and Technology.  She is passionate about product strategy, design thinking principles and new product development.  Brianne's focus at WorkWave is on the global product strategy and bringing modern technology and features to the product portfolio.
https://www.calsaga.org/wp-content/uploads/2021/06/calsaga-web-logo-1.png
0
0
Aley Moyer
https://www.calsaga.org/wp-content/uploads/2021/06/calsaga-web-logo-1.png
Aley Moyer
2022-10-27 10:46:35
2023-07-24 13:54:27
The Californian 2022 Q4 – Connecting Workforce Management in 2023