BEST PRACTICES FOR INTAKE AND ONBOARDING
Simplifying paperwork, avoiding liability, and more best practices for today's hiring climate.
Nina "Nine" De Forge, Agency Relations Manager, TEAM Software by WorkWave
Between employment contracts, payroll and benefits forms, handbooks and standard operating procedure information, and emergency contact forms (to name a few), the onboarding process of a newly hired officer can be time consuming. Add into the mix the ongoing challenges of hidden turnover, where new hires leave during or soon after onboarding (or, never report for their first day of training), and your HR teams are bound to feel like they're climbing an uphill battle.
The good news is there are some best practices your team can put in place to ease the process.
1. Simplify paperwork. Much like asking too many unnecessary questions during the hiring process can deter job candidates in a tight labor market, the sheer volume of onboarding paperwork can overwhelm your new hires. If you're still collecting onboarding documentation manually, with managers collecting physical copies of documents in the field or via unsecured email processes, you're well aware of just how hard it can be to finalize an employee's paperwork prior to importing into their employee master file.
Automating onboarding processes speeds up the process, and reduces the number of errors that can occur during otherwise manual documentation and processing. (Plus, it gives you the option to securely store documentation digitally, so you don't have to maintain countless filing cabinets.)
2. Use the most updated, necessary intake forms. Reducing the amount of paperwork your team needs to collect isn't always an option, as certain documents are required by the government or corporate policies.
For example, the Equal Employment Opportunity Commission (EEOC) recently modified several standard forms to fully implement a nonbinary 'X' gender marker in addition to male and female indicators and an 'Mx' in the selection of prefixes. This change was made to help support nonbinary employees in the workplace. These forms are typically required of businesses with 100 or more employees (or federal contractors with at least 50 employees). Look for updates in your software solution to help support this change and decrease your company's risk of liability. (For example, TEAM Software is already working on a user interface that will support the nonbinary gender marker in this format.)
3. Don't forget about making onboarding easy on both sides. At TEAM's recent annual client conference, a client said this, and it bears repeating: 
"Onboarding should be quick and easy. It has to be easy for the employee, so you can get them on the job and on the path towards retention, faster. But, it also has to be easy on the company." 
Onboarding is an inherently complex task, with moving parts that involve not only HR, but finance, IT, operations and more. Add in typical security industry employee turnover percentages and amplified repercussions still being felt by the labor market, and this could very easily be a recipe for burnout. By establishing clear, concise processes, taking advantage of self-service options when you can, and leaning into automation, the administrative side of onboarding will reap the benefits of a streamlined workflow.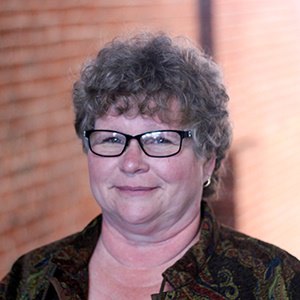 Nina De Forge joined the team in 2017 and is the Agency Relations Manager. Nina, also known as "9," has been working with human resources, payroll and tax compliance since the 1980s and has a broad range of experience across each discipline. She is an active member of many industry organizations, including the IRS Information Reporting Advisory Committee and its Nationwide E-Filer's National Focus Group, the Canadian Payroll Association, the Society for Human Resource Management and the International Association for Human Resource Information Management. She is a published author in the book American Payroll Association Basic Guide to Payroll. Outside of her career work, Nina is a hobby photographer.
https://www.calsaga.org/wp-content/uploads/2021/06/calsaga-web-logo-1.png
0
0
Aley Moyer
https://www.calsaga.org/wp-content/uploads/2021/06/calsaga-web-logo-1.png
Aley Moyer
2022-07-26 11:57:33
2022-08-21 11:17:16
The Californian 2022 Q3 – Best Practices for Intake and Onboarding