TIPS FOR CHOOSING A SOFTWARE PARTNER
As companies grow or become acquired, they tend to change; whether it's an increase in price, a  decrease in customer service, or both. It's important to be aware of these changes because it affects  the quality of service you receive. As you navigate your relationships with trusted partners, we've found  some best practices that can help you assess whether your needs are being met: 
The company you choose provides consistent outstanding client services. This is the most important  asset a partner can provide. Do your users have access to knowledge base articles? Do their support  tickets get fast and efficient responses? Your team should be able to ask questions and be provided with  high-quality answers. 
Does the company know your business goals? Is your trusted partner checking in quarterly to connect  with stakeholders to learn how they can support your growth? Do they know exactly what tools you will  need further down the pipeline? Maintaining clear communication is key so your partner can launch  new services the moment your team is ready. 
They supply hands-on training. Being able to work through real time scenarios with a highly trained  implementation specialist can make all the difference in your onboarding experience. Being able to learn  the software by doing is the best way to retain training. In addition, it's important to have a key team  member to hold that knowledge to train new staff and manage any turnover that may occur. 
Along with training through real time scenarios, having homework scenarios prior to the next training  can be equally as helpful. It provides a challenge to learning the software and allows the trainers to see  what needs more focus and if trainees are truly retaining the information.  
Leadership in innovation. In this competitive market, companies grow by staying innovative.  Introducing new features and benefits can help improve the status quo. Receiving these  communications via newsletter or email can give you access to new features, often without any  additional cost. 
Company transparency is everything. Is your partner following through with promises made to their  client base, to the employees, and to their product? As some companies grow, their transparency can  become opaque. They focus less on the quality of what they provide and more on the quantity of who  they can provide too. 
The security landscape is constantly changing with new challenges to be met. It's now more important  than ever to vet your choices. Plan a meeting with potential partners to find out what they're about and  be ready to make the switch if they can't provide these key aspects. You want to choose someone who  can provide you with unwavering customer support- a White Glove Partnership.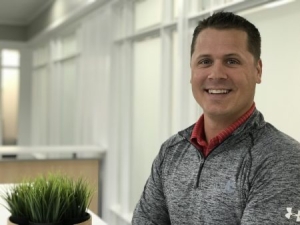 Tony Unfried, CEO of CSA360, holds a master's degree in Public Affairs and Criminal Justice from Indiana University, where he graduated with honors. While enrolled in his master's program, Tony worked for The TJX Companies, Inc., leading the region in loss prevention and moving the company toward technology use in Security. Tony went on to join the most significant security company in Indiana, managing more than 500 employees and 50 sites, including the Indiana Convention Center, Bankers Life Fieldhouse, and Ruoff Home Mortgage Music Center. Seeing a noticeable gap in technology use in the physical security sector, Tony created his first security software application, launched at the Super Bowl in 2012, and recognized twice for Excellence in Mobile Technology by Techpoint. Tony has also spoken on Tech in Physical Security on panels with ASIS and IAVM.
https://www.calsaga.org/wp-content/uploads/2021/06/calsaga-web-logo-1.png
0
0
Aley Moyer
https://www.calsaga.org/wp-content/uploads/2021/06/calsaga-web-logo-1.png
Aley Moyer
2022-07-26 12:03:52
2022-08-21 11:16:57
The Californian 2022 Q3 – TIPS FOR CHOOSING A SOFTWARE PARTNER