"SIT DOWN AND BE COUNTED!" – Court Reiterates Duty To Provide Suitable Seating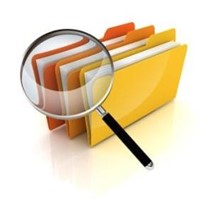 Barry A. Bradley, Esq., Managing Partner, Bradley, Gmelich + Wellerstein, CALSAGA Legal Advisor
In California, an employee is entitled to use a seat while working if the nature of the work reasonably permits the use of a seat. An employer is required, in that circumstance, to provide the employee with a suitable seat.  
In the recently decided case of Meda vs. AutoZone, Inc., et. al. (7/19/2022), the California Court of Appeal reversed summary judgment in favor of the employer and sent the case back to the trial court level for trial on the issue of whether the employer "provided" suitable seating.  Although this case takes place in a retail store setting, the same rules apply to the security industry.
Facts:
Plaintiff and appellant Monica Meda (plaintiff) worked as a sales associate for about six months at an AutoZone auto parts store (store) operated by defendant and respondent AutoZoners, a Limited Liability Company (AutoZoners). After she resigned from her position, plaintiff filed a lawsuit alleging one claim under the California Labor Code Private Attorneys General Act of 2004 (Lab. Code, § 2699 et seq.) (PAGA). She asserted that AutoZoners failed to provide suitable seating to employees at the cashier and parts counter workstations, and that some or all of the required work could be performed while sitting.
About 40% of plaintiff's duties were performed at the cashier's station, another 40% at the parts counter, and the remainder around the floor.  Plaintiff asserted that her time at the cashier's station could have been performed while seated on a stool, and about half of her work at the parts counter could, likewise, have been performed while seated.  
California Wage Orders:
As a refresher, the court stated that "'wage and hour claims are today governed by two complementary and occasionally overlapping sources of authority: the provisions of the Labor Code, enacted by the Legislature, and a series of 18 wage orders, adopted by the [Industrial Welfare Commission (IWC)]." [Citation.] The IWC, a state agency, was empowered to issue wage orders, which are legislative regulations specifying minimum requirements with respect to wages, hours, and working conditions.' " [citations omitted.]
Although this case addresses wage order No. 7, the identical requirement is listed in Wage Order No. 4, applicable to security guards.  Specifically, it states:
"14. SEATS 
(A) All working employees shall be provided with suitable seats when the nature of the work reasonably permits the use of seats. 
(B) When employees are not engaged in the active duties of their employment and the nature of the work requires standing, an adequate number of suitable seats shall be placed in reasonable proximity to the work area and employees shall be permitted to use such seats when it does not interfere with the performance of their duties."
AutoZoners claimed that it satisfied the Wage Order requirement by providing two stools by the manager's office, located around the corner (and out of sight) from the parts counter and the cashier stations.  Unfortunately, it did not provide any seating at these workstations nor did it advise any of the employees that they had a right to carry the stools to their workstations.  The court pointed out that even if the employees used the two stools, there were five to nine employees working at any given time, so there would have been a shortage if more than two wanted to use them at once.
Totality of the Job Duties:
Although the court did not focus on the issue as to whether an employer has an obligation to place a seat at every location (such as in an office setting where desks are located), it did provide some guidance. Citing to a Supreme Court decision, the court restated:  
"[W]hen evaluating whether the 'nature of the work reasonably permits the use of seats,' courts must examine subsets of an employee's total tasks and duties by location, such as those performed at a cash register or a teller window, and consider whether it is feasible for an employee to perform each set of location-specific tasks while seated. Courts should look to the actual tasks performed, or reasonably expected to be performed, not to abstract characterizations, job titles, or descriptions that may or may not reflect the actual work performed. Tasks performed with more frequency or for a longer duration would be more germane to the seating inquiry than tasks performed briefly or infrequently." (Kilby, supra, 63 Cal.4th at p. 18, 201 Cal.Rptr.3d 1, 368 P.3d 554.)
Result:
In reversing the summary judgment (which would have ended the case in favor of AutoZoners without the need for a trial), the court held:
"We conclude that where an employer has not expressly advised its employees that they may use a seat during their work and has not provided a seat at a workstation, the inquiry as to whether an employer has "provided" suitable seating may be fact-intensive and may involve a multitude of job-and workplace-specific factors."
Lessons Learned For Security Employers:
In order to try to avoid PAGA or class action lawsuits based on suitable seating claims, employers should remember that each security post and assignment will be different and should be evaluated separately. Your employee handbook should make it clear that seats are available where the nature of the work would allow for their use. Employers should make the seats available where appropriate and notify employees of the same. This would satisfy the "providing suitable seating" requirement of the Wage Order according to this court. You can accomplish this analysis by incorporating suitable seating as part of your Post Site Survey performed at each of your accounts.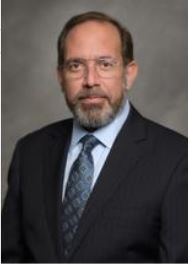 Barry A. Bradley is the Managing Partner of Bradley, Gmelich & Wellerstein LLP located in Glendale, California, where he oversees the Employment and Business Teams at the firm.  A former Deputy District Attorney, Barry's practice concentrates on representing business owners in employment, business and licensing issues, as well as defending litigated cases involving negligent security, employment and business related issues.  The firm acts as general counsel for many security companies in California.  Barry is a volunteer Legal Advisor to the California Association of Licensed Agencies, Guards, & Associates (CALSAGA), and multiple other non-profits.  
He has been conferred an AV-Preeminent Peer Rating by Martindale Hubbell, the highest rating attainable, and has been named a Southern California Super Lawyer for the past 16 consecutive years in the area of Business Litigation. Barry can be reached at bbradley@bgwlawyers.com / 818-243-5200.
About Bradley, Gmelich & Wellerstein LLP
Founded in 2000, Bradley, Gmelich & Wellerstein, LLP is dedicated to providing sound advice and exceptional results for our clients. Our twenty-five plus skilled, dedicated and diverse attorneys represent individuals and businesses of all sizes in a wide variety of business, employment law and litigation matters.  www.bgwlawyers.com.
https://www.calsaga.org/wp-content/uploads/2021/06/calsaga-web-logo-1.png
0
0
Aley Moyer
https://www.calsaga.org/wp-content/uploads/2021/06/calsaga-web-logo-1.png
Aley Moyer
2022-07-27 10:34:33
2022-08-21 11:15:36
The Californian 2022 Q3 – "Sit Down And Be Counted!" – Court Reiterates Duty To Provide Suitable Seating