SPRING CLEANING: THERE'S NO BETTER TIME FOR YOUR NEXT HR AUDIT
Anne Laguzza, The Works Consulting, Network Partner
As a California business owner, you may have jumped for joy at the start of the year when you realized there were significantly fewer changes to employment legislation than in previous years. If you're with the majority, you probably did a quick update to your policies and procedures, and then filed them away until next year. 
Just as I did with my clients, I'd like to encourage you to use this unusual gift to your advantage. It's time for a bit of spring cleaning! Remember, legal compliance is only one part of your human resources practice. Fewer new laws means more breathing room for California employers and, therefore, the ability to more clearly look at the other aspects of your business that may need to undergo some optimization. 
That's where an HR audit comes in to play.
The security industry—like many other industries today—is grappling with maintaining a strong and consistent workforce. As such, there is absolutely no better time to conduct a comprehensive HR audit to bolster your competitive advantage while doing a bit of risk mitigation that will help you down the road. With new jobs popping up regularly, your human resources practices are operating at a rapid pace that may result in errors and, potentially, legal consequences. It's important to take the opportunity now to make sure that you're set up to do the right thing, every time.
If you've never conducted this kind of audit, or it's been awhile since you last did, here's my guide to making sure it helps your business for years to come.
What is an HR Audit?
Let's start with the basics—an HR audit takes a formal inventory of your company's practices from hiring to termination of employment. This includes reviewing and optimizing any outdated or ineffective processes, procedures or company policies. The intent of an HR audit is not necessarily to determine what you are doing wrong, but instead, to understand what is going well and could be even better. 
An HR audit is meant to serve as the first step in aligning human resources operations with the strategic goals of your organization.
When was the last time you reviewed your organization's wage statement? New hire forms? Leave of absence process? Job classifications? Benefits packages?
Everything that governs your employees fits under the umbrella of what can and should be included in an HR audit.
Who should be conducting my HR audit?
If you have an HR department or dedicated HR professional, it's important that someone outside of your HR team lead and oversee the process. This ensures that organizations maintain checks and balances with an objective, second set of eyes managing the audit process. This can be someone from a different department within your organization who has the knowledge and experience to review the details.
For organizations that don't have the internal support required to keep the process objective, an external HR consultant can be a great candidate to help facilitate the audit. Most importantly, this person should deeply understand your industry and the unique challenges that you face every day. Furthermore, there's a lot to know about conducting a well-functioning business in California specifically, so an HR consultant ingrained in the region is going to be your best bet.
What are the main components of an HR audit?
A successful HR audit will take into thoughtful consideration the distinctive aspects of the company and its practices. However, there are some common threads that will benefit any organization. Fundamentally, an HR audit will consider:
How are people coming into the company? 

How are people operating within the company? 

How are people leaving the company?
For the security industry, in particular, I recommend my clients take a close look at the following aspects of their HR practices:
Talent Acquisition and Orientation – This should encompass your recruiting, hiring and new hire training processes, including employment applications as well as interviewing and selection protocols.

Compensation and Benefits Administration – This portion of your audit will review everything from job classifications to rest and meal periods, cell phone allowances and leaves of absence.

Training and Development – For the security industry, this is a significant component of any HR audit, including a review of required training, both for armed and unarmed officers.

Communication and Employee Retention – This will include a review of any employee recognition programs as well as protocols for performance feedback and methods of maintaining company culture.

Document Review – Any HR audit should take into consideration the company's existing employee paperwork, updating any items that are outdated or inconsistent with the company's current practices.

Employee Files – As an offshoot of document review, I also recommend that companies review a sampling of their employee files (electronic or paper) to ensure that they are organized, up-to-date and that information is easily accessible.

Termination of Employment – This includes a review of the processes surrounding termination of employment to ensure that the company is in compliance with current final paycheck requirements and protocols for offboarding an employee.
For the majority of employers, I recommend that the HR audit process start with a thorough review of the current version of the company's Employee Handbook. The Employee Handbook is an important document to keep current and ensure that your practices match your policies. This is always a good baseline to determine if anything is missing, incomplete or in need of improvement.
With all of these tips in mind, you're ready to go forth and conquer your company's 2022 HR Audit!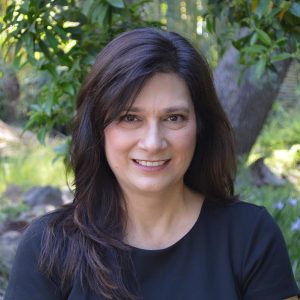 Anne Laguzza is the CEO of The Works Consulting, a CALSAGA Network Partner. As a seasoned business executive with human resources management, leadership development, and performance coaching experience, Anne works with clients from a variety of industries to develop better systems, maximize employee productivity, and enable management to focus on business growth. For more information, check out theworksconsulting.com or email anne@theworksconsulting.com. You can also find Anne on Instagram and LinkedIn.
https://www.calsaga.org/wp-content/uploads/2021/06/calsaga-web-logo-1.png
0
0
Aley Moyer
https://www.calsaga.org/wp-content/uploads/2021/06/calsaga-web-logo-1.png
Aley Moyer
2022-04-27 12:05:09
2022-08-21 11:24:01
The Californian 2022 Q2 – SPRING CLEANING: THERE'S NO BETTER TIME FOR YOUR NEXT HR AUDIT