Lead Your People Well Everyday: Tips for Effective Leadership
Anne Laguzza, CEO – The Works Consulting, Network Partner
Laws change. External factors impact the industry. Clients' needs shift. There are many outside influences that impact how your operations function and the responsibilities of your team. However, what doesn't change is the principles of effective leadership.
Follow these three tips to effectively lead your employees everyday – no matter the external factors. 
1. Communicate Daily
Communication is a critical component of actively managing your officers. Regular communication solves issues, often before they arise, and instills confidence in your workforce.
Effective communication is made up of 10% words + 35-45% tone + 45-55% body language. Go beyond text messages, instead have a voice or video conversation. Taking that extra step to make a voice or video call is critical to effectively communicating important assignments and avoiding miscommunications that happen when only using text. This is especially helpful for officers who work solo without seeing anyone in management for weeks or months and can get disconnected quickly.
Regular, effective communication builds trust with your team and boosts employee morale.
2. Convey Appreciation
 Conveying your appreciation for your people is another critical principle of effective leadership. You can do so much to make your officers feel valued and important with very little effort or cost and see an incredible return on your investment.
When I worked internally in the industry, my job was to turn around morale and reduce employee complaints among the 600 employees. I was able to do both, just by recognizing the "human" in these officers and treating them with respect with every interaction. The leadership of our company was very good at getting out in the field and communicating with officers and shaking hands. These interactions made our employees feel valued and important.
A simple phone call or other personalized communication to individual officers from the leader of your company to say thank you will go a long way in ensuring your officers feel valued.
3. Set and Communicate Clear Expectations
When you set expectations and communicate them on a regular basis, you provide your team with a clear path for success.
When your employees face a new or unexpected situation, they – on their own – will be able to reason through the problem and find a solution that aligns with your expectations and represents your company appropriately because you were so clear on communicating those expectations.
Another benefit of regularly communicating expectations regularly is that critical performance conversations will be easier to have with your employees because you have set expectations and can clearly point to where performance has not aligned without any confusion.

As we close out another year and look ahead to changes that every new year can bring, it's important to  stay focused on what never changes – effective leadership because effective leadership builds high performing teams.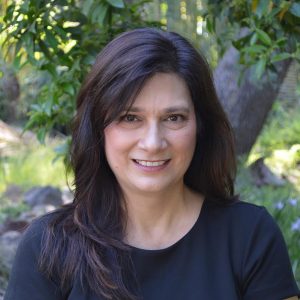 Anne Laguzza is the CEO of The Works Consulting. As a seasoned business executive with human resources management, leadership development, and performance coaching experience, Anne works with clients from a variety of industries to develop better systems, maximize employee productivity, and enable management to focus on business growth.
Prior to founding The Works Consulting in 2001, Anne served as the Regional Human Resources Director for a Fortune 500 distribution company where she led a merger transition team and was responsible for strategic planning, implementing new policies and procedures, workforce restructuring, compensation structures, and integrating the work cultures for over 600 employees.
In addition, Anne was formerly the Human Resources and Training Director for a start-up entertainment company where she organized and implemented a company-wide change management program that involved new company direction and strategic planning. Prior to her work in the entertainment industry, Anne served as the Regional Training Manager for a nationwide retailer where she developed and launched a multi-state training program for human resources managers as part of a corporate expansion project.
Anne earned her Master of Arts degree in Organizational Management from Antioch University, and holds a Bachelor of Arts degree in Psychology from the University of California, Riverside. She is an active member of the Society of Human Resources Management, and is a board member for Harbor Interfaith Services and an advisory board member for Arthritis National Research Foundation. Anne has taught human resources and management courses at Long Beach City College and California State University, Dominguez Hills, and volunteers at non-profit organizations teaching interviewing skills to adults seeking re-entry into the workforce.
Social Media Links:
Instagram – https://www.instagram.com/annelaguzza/
Facebook – https://www.facebook.com/TheWorksHR/
LinkedIn – https://www.linkedin.com/in/annelaguzza/
https://www.calsaga.org/wp-content/uploads/2021/06/calsaga-web-logo-1.png
0
0
Aley Moyer
https://www.calsaga.org/wp-content/uploads/2021/06/calsaga-web-logo-1.png
Aley Moyer
2023-10-30 21:41:38
2023-11-05 22:45:28
The Californian Q4 2023 – Lead Your People Well Everyday: Tips for Effective Leadership