IMPROVING CONTRACT MANAGEMENT FOR BETTER BUSINESS STRATEGY
Brandy Tomasek, TEAM Software, CALSAGA Network Partner
As a leader of a security company, managing your contract updates can become an incredibly daunting task, especially given today's ever-changing environment. Not only are customers requesting more from your business in terms of the services you provide, but you're also being required to monitor your service delivery to meet new and specific compliance standards. As contract management becomes more complicated, you're simultaneously being asked to provide more visibility to your customers through business data and proof of service — a process multiplied by each dispersed job site spelled out in your contract agreements. 
As contract management evolves, one thing is clear. Your business strategy needs to evolve as well, namely in finding a way to leverage your technology so it's working for you, not against you. Managing a contract across multiple platforms — or worse, through only paper-and-pencil processes — is tricky, messy and ultimately a drain on your resources. Even with regular communication to and from the field, you're more likely to end up with answers that don't line up across systems, discrepancies in how information is processed and assigned, and a loss of customer business. It's important to use technology specifically designed for the needs of the security industry to counteract these dangers and better manage your contracts. 
Trainings, Licensures and Breaks
With your contracts, it's important to make sure you have officers with the correct qualifications fulfilling the requirements of any given job, and that you're providing fair and equitable hours whenever possible. Employees need to be onboarded thoroughly and appropriately with ongoing training and licensure requirements accurately tracked, so when a job does require specific certifications, you can fill those service-level agreement needs appropriately. When your officers are on duty, a holistic workforce management solution can monitor time worked against necessary compliance regulations, ensuring you accurately track time, including meal or rest breaks. This is especially important for instances when meal or rest breaks could theoretically be attributed to a different week due to how shift schedules fall, mistakenly resulting in more overtime expenses on your payroll. Without a software solution working to provide accurately, timely data to produce outputs, you're relying on human subjectivity to manage minute details where error can result in headaches and liabilities for your company to handle down the road.  
Scheduling and Your Bottom Line
As a service contractor, labor costs are one of the biggest expenses narrowing your profit margins. Seemingly harmless scheduling gaffes, like an officer coming in early or staying late, can quickly add up in expenses your company is on the hook for but that you ultimately can't bill to your customer. By eliminating manual processes from the scheduling equation, you can more accurately manage shift punches and rule out any de minimis time by setting up configurable default time and attendance settings. From a contract standpoint, this helps with cost attribution, while minimizing any back-office reconciliation work before payroll is due. Plus, a tool that monitors open posts, offers positions to employees and schedules based on compliance requirements (guard licensing, driver's license, weapons permit, CPR training, etc.) ensures you're still able to identify gaps in coverage, prevent pre-scheduled overtime and receive notifications if an officer doesn't clock in for a shift. 
Communicating to Field-Based Officers
Manual back-and-forth communications can get the job done, but a software solution that provides communication to and from the field helps provide visibility to your security officers, supervisors and management. System notifications help identify things like gaps in coverage for contracts and better manage compliance requirements via messaging solutions. Plus, the ability to notify employees of open posts via push notification and SMS texting helps shorten the lead time of filling gaps in coverage and ensuring contract management. By tracking all communications within one system, executives have peace of mind — and a paper trail to refer to when reviewing contract fulfillment or queries from customers. 
The possibilities of software built specifically for the needs of the security industry are endless. Take advantage of tools that work for you to help manage your contracts.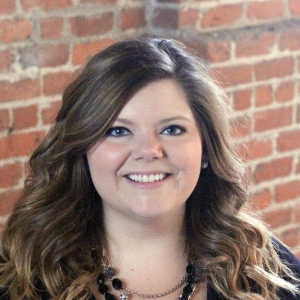 Brandy Tomasek joined TEAM Software in 2016. She's a part of the Professional Services team, working as a Sr. Business Consultant. Prior to joining TEAM, Brandy earned a Bachelor's degree in Management and Marketing, as well as her MBA in Organizational Leadership. Brandy's professional experience spans a range of disciplines from management and leadership, to training and accounting. In her free time, Brandy enjoys spending time with her family, training their puppy and DIY everything.
https://www.calsaga.org/wp-content/uploads/2021/06/calsaga-web-logo-1.png
0
0
Kate
https://www.calsaga.org/wp-content/uploads/2021/06/calsaga-web-logo-1.png
Kate
2021-09-02 11:28:47
2023-06-29 10:29:23
The Californian 2021 Q3 – IMPROVING CONTRACT MANAGEMENT FOR BETTER BUSINESS STRATEGY