Polished and Professional: 7 Tips to Building Your Brand
Tony Unfried, CEO, CSA360 Software, Inc
Security companies play a crucial role in ensuring the safety & security of people & businesses. With the rise of technology, security companies have become increasingly competitive, & it's essential to have a polished brand that sets you apart from the rest. Here are some ways that security companies can make sure their brand is professional & stands out.
1. Professional staff: Your staff is the face of your company and the first point of
contact with clients. It's essential to have well-groomed and professional staff,
who represent the company's values and standards. Encourage your staff to wear a uniform that represents the company and ensure that they are well- informed about company policies and procedures.
2. Website: Your website is often the first impression that potential clients will
have of your company. It should be professional, user-friendly, and easy to
navigate. Make sure your website is up to date, with accurate information
about your services and contact details. Use high-quality images and videos to
showcase your services and include testimonials from satisfied clients.
3. Social Media: Social media platforms can be a powerful tool for promoting
your brand and connecting with potential clients. Use social media to share
updates about your company, industry news, and promotions. Make sure your
social media profiles are professional, with a consistent look and feel.
4. Marketing Materials: Consistent branding across all marketing materials helps
to establish a strong and recognizable brand. Use the same colors, logo, and
font in all your marketing materials, including business cards, flyers, and
brochures.
5. Customer Service: Excellent customer service is essential in building a strong
brand. Respond promptly to customer inquiries and ensure that clients are
satisfied with the services provided. Encourage clients to provide feedback and
use this feedback to improve your services.
6. Training: Regular training and development programs for your staff can help to
improve their knowledge and skills and ensure that they are equipped to
provide the best possible service to clients. Regular training also helps to foster
a positive company culture and promote a sense of teamwork among staff.
7. Reputation Management: Your online reputation is crucial in establishing a
professional brand. Monitor online reviews and ratings and respond promptly to
any negative feedback. Encourage clients to leave positive reviews and use
this feedback to improve your services.
Building a professional brand is essential for security companies in today's competitive market. A polished brand helps to establish trust and credibility with clients and sets your company apart from the rest. By focusing on professionalism, a user-friendly website, consistent branding, excellent customer service, training, and reputation management, security companies can ensure that their brand is polished and stands out. CSA360 Software can help you with all your needs from your website to your operations platform.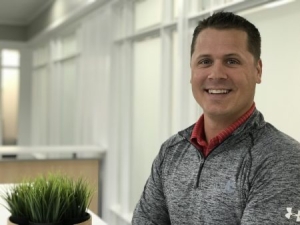 Tony Unfried, CEO of CSA360, holds a master's degree in Public Affairs and Criminal Justice from Indiana University, where he graduated with honors. While enrolled in his master's program, Tony worked for The TJX Companies, Inc., leading the region in loss prevention and moving the company toward technology use in Security. Tony went on to join the most significant security company in Indiana, managing more than 500 employees and 50 sites, including the Indiana Convention Center, Bankers Life Fieldhouse, and Ruoff Home Mortgage Music Center. Seeing a noticeable gap in technology use in the physical security sector, Tony created his first security software application, launched at the Super Bowl in 2012, and recognized twice for Excellence in Mobile Technology by Techpoint. Tony has also spoken on Tech in Physical Security on panels with ASIS and IAVM.
https://calsaga.org/wp-content/uploads/2022/11/Pages-from-Q4.png
3168
2448
Aley Moyer
https://www.calsaga.org/wp-content/uploads/2021/06/calsaga-web-logo-1.png
Aley Moyer
2023-01-31 10:32:05
2023-04-28 08:04:30
The Californian Q1 2023 – Polished and Professional: 7 Tips to Building Your Brand