HIRING INTO 2022: HOW TO GET THE RIGHT OFFICERS IN A TOUGH MARKET
Jeff Davis, TEAM Software, CALSAGA Network Partner
As a security contractor, you're well aware the current labor market is pretty crazy. You've got a lot stacked against you, and you're not alone. National applicant trends across industries aren't keeping up with those of hiring. That's a problem for your hiring efforts. So, how do you attract applicants to your open jobs?  
First things first. 
Promote your jobs. Due to the lack of job seekers, employers have sponsored more job listings on job boards, leading to an all-out bidding war. With placements coming at a premium, companies have had to aggressively increase their job board spending budget to remain visible. Before you start throwing money around, though, consider your options. 
Diversify your applicant search. One source of job postings may garner lots of applicant volume, but with low quality. This means you may end up with candidates in your hiring funnel who have little interest in being there or who aren't qualified. Or, the opposite may be true. A job board could only generate a sliver of applicant volume, but with applicants who are highly qualified with long-term retention potential at your company. Evaluate what your KPIs are in the hiring process and parcel out your advertising process accordingly. Then make postings on job boards based on those KPI goals. 
Next up, marketing. 
One of the best ways to improve your candidate quality is by improving your job listing. If the listing is unclear, people won't apply. If it is misrepresentative of work tasks, you could have officers apply, begin work, then decide the job isn't right for them and turn over quickly. Speak to what's unique about your company, what might make it a good fit for the right candidates, and why people should be excited to join your team. Highlight benefits, even if you can't afford to pay rates as high as some of your competitors. Unique benefits could attract candidates who might otherwise skip based on wage criteria alone. Make each listing easy to read and quick to process and use social media to increase job visibility. 
Look beyond the obvious. 
The truth is, COVID-19 has changed the hiring landscape. Even if changes aren't permanent, it's possible we could see continued impact on when and how applicants return to the hiring market. Even as applicants do return, there could be a shift in who is coming back to what jobs. As a result, you may need to rethink the type of candidate you're trying to attract, and how you move them through your hiring process. Make it speedy. Quick apply tools and ATS systems with data capture help gather applicant information, meaning you have a larger pool of candidates to draw from, even if they aren't able to complete an application in full. Move even quicker by keying in on what really matters to your open jobs and focusing on collecting secondary information, like historical job information past a few years ago. 
Whatever you do, don't ghost. 
You know how hard it is to source and hire qualified applicants to join your team. It's a whole other challenge to actually convert a new-hire into a member of your security workforce who stays on past sixty days. It's not uncommon to hire a new employee, then have that employee "ghost" you, or never show up, before day one. 
Knowing this is a challenge for your security business, it's imperative that you as the hiring agent also doesn't ghost your potential employees, either. Don't leave applicants in the hiring funnel too long. Don't ignore potential candidates, or waste time holding out on an offer. While you still want to find a candidate who is a good fit, gone are the days that afforded you time to be super selective in your hiring tactics — at least for now. If you don't move quickly, your competitors will. 
Keep these "get" strategies in mind as you enter into 2022. It's likely the hiring market will continue to keep us on our toes as current challenges evolve, but that doesn't mean you can't be prepared. And, don't forget to focus on your retention efforts, too. Once you have the right officer on your payroll, you want to do everything you can to keep them.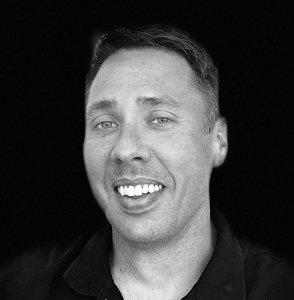 Jeff Davis was president of Kwantek, a recruiting and onboarding software provider acquired by TEAM Software, the leading provider of integrated financial, operations and workforce management software for cleaning and security contractors, in 2020. Since joining TEAM, Jeff is the VP of Strategic Growth North America, acting as a subject matter expert and thought leader for TEAM in the security and cleaning industries and assisting with global sales and marketing initiatives. For the last 20 years, Jeff has focused on technology, working in sales and marketing to executive leadership, with four years specializing in human resources technology. He has an MBA focusing on Information Systems from Tennessee Tech and a Bachelor's degree in Marketing from the University of Louisville.
https://www.calsaga.org/wp-content/uploads/2021/06/calsaga-web-logo-1.png
0
0
Aley Moyer
https://www.calsaga.org/wp-content/uploads/2021/06/calsaga-web-logo-1.png
Aley Moyer
2021-11-01 20:41:56
2023-06-29 10:27:19
The Californian 2021 Q4 – HIRING INTO 2022: HOW TO GET THE RIGHT OFFICERS IN A TOUGH MARKET