A New Year for Recruitment: Leveraging Passive Candidates
Jeff Davis,  TEAM Software, CALSAGA Network Partner
It's not an overstatement to say many service contractors approach hiring with one pillar in their strategy: job boards. Job boards are an effective tool in gaining a lot of visibility for your open positions amongst active job seekers. Where this tactic falls short is in reaching passive candidates. 
Passive job candidates are defined as individuals who aren't necessarily looking for new employment, but are open if an opportunity becomes available. Studies estimate that 70% of the labor market is passively interested in employment.
As we continue to experience fluctuations and shortages in the labor market, it's important to effectively reach and appeal to those individuals who are passively open to new opportunities. 
The first step towards this venture is to identify your company's ideal employee. In hiring, there are typically two clear sets of requirements: criteria required by the company or contract, and criteria required of the candidate themselves. To effectively hire (and retain post-hire) both criteria should be addressed.
Company and contract requirements are straightforward: things like geography, quantity or timeframe. If your company is a multi-state or multi-market company, it's possible you'll have job openings similar from state to state. Knowing there's overlap, you could create a list of requirements that are needed from an open role to fulfill your contractual obligations.
When it comes to candidate requirements, the conditions might take a bit more work to pull together. Does the candidate need specific qualifications? Are there certain required attributes (e.g., an age minimum)? Is there behavioral criteria to consider? Once you know your ideal state (or, ideal candidate) you can budget dollars more appropriately on recruitment distribution strategies.
Next, budget time and resources on digital platform delivery. When looking to hire the right candidates from a passive market, posting on job boards and letting the application sit until filled isn't the best approach. With digital advertising available on individual apps and platforms, companies of any size now have a multitude of ways to reach their ideal employment audience. Facebook, Google, Tik Tok…each platform has their own advantages in traffic generation for open roles and strengthening your employer brand. If you're just getting started in recruitment marketing, know there are many platforms where you can build free accounts that help introduce you to paid advertising tactics, keyword trends and analytics. 
While digital advertising is effective and a means to market directly to your ideal candidate, it can be expensive. Traditional marketing efforts should not be overlooked. Print, mass media, and direct mailings have all started to make a comeback as digital prices have increased. For example, creating a direct mail campaign to ex-employees that would be welcome back to your organization.  
Finally, analyze your data. Recruitment marketing needs to be actively managed and flexibly approached. Depending on your analytic platform of choice, you can see how much traffic is coming from each source, what that traffic is doing on your website and if they're performing the action you want to see (like an application form fill). Digging deeper, you'll be able to see which efforts are leading to qualified interviews and hires. As you actively manage the effort, you can make adjustments based on this information to keep your recruitment funnel high-performing. 
Learn more about hiring, onboarding and more at teamsoftware.com.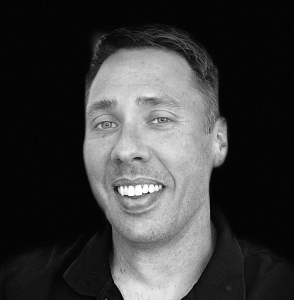 For the last 20 years, Jeff has focused on technology, working in sales and marketing to executive leadership, with five years specializing in human resources technology. Within his leadership role at WorkWave, which acquired TEAM Software in 2021, Jeff serves as a subject matter expert delivering marketing and service solutions to service contractors worldwide.
https://calsaga.org/wp-content/uploads/2022/11/Pages-from-Q4.png
3168
2448
Aley Moyer
https://www.calsaga.org/wp-content/uploads/2021/06/calsaga-web-logo-1.png
Aley Moyer
2022-10-27 10:26:36
2023-04-28 07:05:55
The Californian 2022 Q4 – A New Year for Recruitment: Leveraging Passive Candidates