The Value of Data, Analysis and Exception-Based Reporting
Josh Petro, TEAM Software by WorkWave, CALSAGA Network Partner
Security businesses are often faced with this common data challenge: they possess a wealth of information but struggle to extract meaningful insights from it. Without that meaning, data is simply a collection of numbers on a page, leaving decision makers without concrete evidence, trends or patterns to help inform their next steps forward.
It's important to be able to leverage the power of reporting and data analysis to transform raw information into actionable knowledge that provides business value. But doing so is easier said than done – especially when you're already stretched thin by the demands of your business.
To help, I'm sharing key approaches to data management and analysis every security company should consider when striving to become more data-driven.
Exception-based reporting: Focusing attention and taking action
What does it mean to monitor by exception? Simply this: instead of closely monitoring every aspect of a process or operation, you set parameters or rules to identify and flag anomalies, irregularities, or significant deviations from expected outcomes. Instead of always monitoring everything and all at once, exception-based reporting operates in the background of your system, offering insights when issues need to be addressed.
In the security industry, a key exception you might experience is a missed shift or no-show by a guard. In this example, an exception-based monitoring system can compare scheduled shifts with actual attendance records or clock-in data. That way, if an expected timekeeping activity is not recorded within a specific time frame, the system will trigger an alert or notification, highlighting the exception. Think of it like this: you don't need to see a report or receive a notification every time someone clocks in – that's business as usual. You want to know when something isn't going to plan so you can fix it before it becomes an issue.
This kind of reporting is key in helping security companies proactively manage their workforce, speed up incident response, minimize disruptions and maintain a high level of service delivery.
Data analysis: Extracting value from big data
The words "big data" are often used to describe a situation when organizations have access to vast amounts of information. When you're dealing with large volumes of data, it's especially important to have effective strategies in place to analyze and gain meaningful information from it.
One approach to accomplishing this is through the methodology of tiered reporting. Tiered reporting provides a structured approach to organizing data by using tiers. This allows for easy access and retrieval of specific data sets, making it simpler to identify relevant information for analysis. Tiered reporting also enables businesses to create user-specific reports tailored to the needs of different individuals and departments, based on the tiers of information that matter to them. This helps ensure the right people are able to make informed decisions based on their specific roles and needs.
Tiered reporting supports an exception-based approach, as businesses can establish KPIs – key performance indicators that can serve as benchmarks for your business performance – for each tier. When tracking these KPIs against predefined metrics, you can enhance your performance monitoring and identify areas for improvement.
Visualizing data with dashboards and business intelligence
Effective data visualization is essential for understanding complex information at a glance.
Dashboards provide an intuitive and user-friendly interface to monitor KPIs, trends and outliers. Through customizable visual representations – like charts and graphs – different stakeholders can gain insights into the health of their department or the business as a whole. It's also important to be able to automate the sharing of these enterprise data reports with users on a schedule. That way, stakeholders can monitor data on a consistent cadence, increasing their ability to spot variances and make adjustments when needed.
Even within the same industry, though, every security business is unique. As you approach data visualization, ensure the tools you are using to do it can accommodate customized reports and analysis models based on your specific needs. In some cases, this may mean working with a tool with a separate business intelligence module that helps you look at your data in the way you want to look at it – and in a way that tells a clear story.
The future of data analysis and predictive analytics
As technology continues to evolve, the field of data analysis is on the brink of even more advancements. Predictive technologies are gaining momentum, with automation and artificial intelligence playing a significant role in how companies will be looking at – and interpreting – their data.
Even with these advancements, every security company needs an integrated workforce management solution that can first gather and record your operational and back-office data in an accurate way, promote shared data across all team members and then interpret those findings to achieve sustainable growth. Without this, you'll be stuck in a never-ending cycle of looking at numbers – and only numbers – on a page.
To learn more about implementing a data-driven strategy into your security business, visit teamsoftware.com.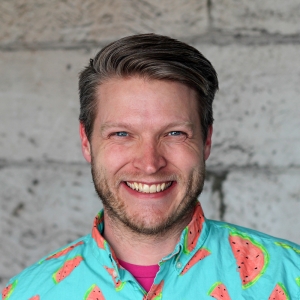 Josh has been supporting customers for over a decade. After working as a Product Manager for over three years, he moved into a director role at the beginning of 2023, where he has continued to express his passion for crafting products that truly enrich the lives of others.
https://www.calsaga.org/wp-content/uploads/2021/06/calsaga-web-logo-1.png
0
0
Aley Moyer
https://www.calsaga.org/wp-content/uploads/2021/06/calsaga-web-logo-1.png
Aley Moyer
2023-07-24 13:40:38
2023-07-24 13:51:32
The Californian Q3 2023 – The Value of Data, Analysis and Exception-Based Reporting