WORKERS' COMPENSATION CLAIMS: HOW TO CHOOSE AN OCCUPATIONAL CLINIC
Shaun Kelly, Tolman & Wiker, Preferred Broker
Hello to all and we hope everyone is doing well!
We have been assisting employers in managing Workers' Compensation claims for many years. This includes First Aid claims, moderate injuries involving transitioning to light duty to get the employee back to work as soon as possible and assisting with very serious injuries. One part of the process in managing Workers' Compensation claims that all employers should engage in, is choosing an occupational clinic that works best for you, the employee and the insurance carrier. A designated Occupational Clinic should be selected prior to any injuries. Including all team members handling Workers' Compensation claims in this process is important. This should also include your insurance broker in order to assist you throughout the claim.
The clinic you choose is an important decision as it sets the tone for the rest of the claim. A well written discharge report will limit options while a poorly written report can leave the door open for further allegations and treatment. The clinic you choose should also help convey how your company cares about its employees.
Things to look for in a clinic:
Look for a clinic who can see your employees during your work hours
Look for a clinic who will keep copies of your job descriptions on file
Look for a clinic who will use MRIs sparingly
Look for a clinic who is responsive to employee needs and has a pleasant bedside manner
Before choosing a clinic you should schedule a time to visit. This will allow you to tour the clinic which will give you an idea of the average wait time, as well as meet some of the doctors. You may also ask the clinic to do an on-site visit of your facility. This will give the clinic a better idea as to what it is you do and what type of job duties your employees have as well as the physical demands of the job.
Things to ask during your visit to the clinic:
What are their hours of operation? Are they open at night and on weekends?
How many locations do they have?
How do they handle return-to-work? Do they try to get injured employees back to modified duties as soon as possible? Do they send work status reports via email to employers as soon as possible? How descriptive do they get in writing work restrictions?
How do they communicate with employers?
Do they do pre-placement medical exams and physical abilities tests?
Do they do drug screening?
How do they handle red-flag cases?
Do they have in-house specialists? Do they have in-house physical therapy, chiropractic services, or a pharmacy?
How do they make sure the injured employee understands what is being told to them during the exam?
Are their doctors bilingual? Do they have interpreters?
Please feel free to give us a call if you have any questions .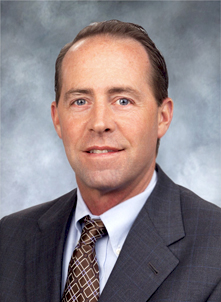 Shaun Kelly joined Tolman & Wiker Insurance Services in 2005.  He specializes in all lines of property and casualty insurance for industries including contract security firms, agriculture, construction, oil and gas. Shaun received a BS in Business Administration with a major in Finance from California State University in Fresno, California. He is an active member of several industry associations, including the Association CALSAGA, the Kern County Builders Exchange and the Independent Insurance Agents of Kern County. Shaun can be reached at 661-616-4700 or skelly@tolmanandwiker.com.
https://www.calsaga.org/wp-content/uploads/2021/06/calsaga-web-logo-1.png
0
0
Aley Moyer
https://www.calsaga.org/wp-content/uploads/2021/06/calsaga-web-logo-1.png
Aley Moyer
2021-11-01 20:55:21
2023-06-29 10:23:16
The Californian 2021 Q4 – WORKERS' COMPENSATION CLAIMS: HOW TO CHOOSE AN OCCUPATIONAL CLINIC