WORKERS' COMPENSATION EXECUTIVE ORDER UPDATE
Shaun Kelly, Tolman & Wiker, CALSAGA Preferred Broker
As you may recall, Governor Newsom signed an executive order on May 6, 2020  creating a temporary, rebuttable presumption that COVID-19 is work-related (industrial) for employees who meet the specific conditions below:
This Executive Order provides that COVID-19 cases for some employees will be presumed to be work-related (industrial) if certain conditions are met. This makes it easier for qualified employees to obtain workers' compensation benefits because it shifts the burden onto the employer to prove that injury was not Fundamentally, if an employee worked on/after March 19, 2020 at the work location and direction of the employer and tested positive or was diagnosed by a medical doctor, the presumption will apply.
If the claim form (DWC-1) was filed on/after May 6, 2020, the employer has 30 days to investigate in order to try to challenge the presumption and deny the claim. Otherwise, the claim is presumed compensable. With that said, this presumption is temporary as well as rebuttable.  It only applies as long as the State of Emergency due to COVID-19 exists.  Right now, it is set to end 60 days from May 6, 2020 (about July 4, 2020).
Claims (DWC-1) filed after May 6, 2020 which show date(s) of employee's COVID-19 diagnosis between March 19, 2020 and July 4, 2020 have a REDUCED investigation period of just 30 days, instead of the usual 90 days. The 30 days starts with the employee's filing of the claim form (DWC-1). If a claim form for COVID-19 was filed before May 6, 2020, those claims are likely subject to the 90-day investigation period.
It is important to know that this presumption will cover claims of a COVID-19 diagnosis for employees working through July 4, 2020. Thereafter, the State Legislature and/or the Governor would have to pass a bill and/or extend the Executive Order to continue this rebuttable presumption after that date. 
It is past the July 5, 2020, what now?
Although the presumption expired on July 5, 2020, California Legislature is currently addressing three bills that could potentially extend the order. SB1159 aims to backdate the bill to cover claims filed after July 5 for an employee.  We will continue to monitor legislative updates. In the interim, new COVID-19 claims will again be addressed under previous workers' compensation rules.
There is no automatic presumption for COVID-19 claims
We go back to a 90-day investigation period
Workers' Compensation benefits will be provided according the Pre – Executive Order rules and regulations
Please note that all COVID-19 related claims are still exempt from the experience modification.  We will keep you posted on any updates.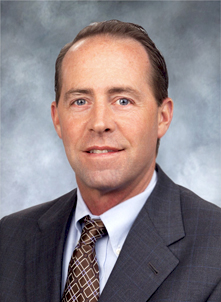 Shaun Kelly joined Tolman & Wiker Insurance Services in 2005.  He specializes in all lines of property and casualty insurance for industries including contract security firms, agriculture, construction, oil and gas. Shaun received a BS in Business Administration with a major in Finance from California State University in Fresno, California. He is an active member of several industry associations, including the Association CALSAGA, the Kern County Builders Exchange and the Independent Insurance Agents of Kern County. Shaun can be reached at 661-616-4700 or skelly@tolmanandwiker.com.
https://www.calsaga.org/wp-content/uploads/2021/06/calsaga-web-logo-1.png
0
0
Kate
https://www.calsaga.org/wp-content/uploads/2021/06/calsaga-web-logo-1.png
Kate
2020-07-31 13:14:49
2023-07-24 13:59:43
The Californian 2020 Q3 – WORKERS' COMPENSATION EXECUTIVE ORDER UPDATE