THE SECRET TO DIFFERENTIATING YOUR BUSINESS FROM YOUR COMPETITION
Anne Laguzza, M.A., CEO of The Works Consulting, CALSAGA Network Partner
Play or plan?
How you spend August will set the tone for your business' future.
Several years ago, I was challenged by a mentor with this very statement. I was skeptical at first. How could a month typically spent by most of the world cramming in last minute vacations impact my business in such a meaningful way? August is in the middle of the third quarter. Not well-known as the month leaders grind on their goals. But, that is the very reason why August is a game-changer.
If you choose to shift up when other business leaders are shifting down, you will gain valuable momentum toward achieving your goals. Especially now when so many leaders are stuck in survival mode, making the choice to strategize and plan for the future instead will set you apart.
Make the most of August by focusing on three essential areas of your business:
Re-evaluate and re-establish core valuesYour core values as a leader guide your actions and inform how you lead your team. When applied appropriately, your values can have a powerful impact and contribute to the greater good of your team, organization and community.
Now is a great time to reassess your core values and gauge whether they're the correct fit for your team now and into the future. The values you re-establish should raise and set new standards, simplify decision making procedures, and clarify communication and expectations. Values like these will focus your actions and support your team in performing well.
Focus on your differentiator
If a potential client asked you what makes your business different from another, would you be able to answer them? Having a strong answer to this question could be the difference between signing on that client or losing the deal.
The key to formulating a strong differentiator or value proposition is identifying your business' strengths and how those strengths solve your clients' problems.
What does your team do well?
What positive feedback have your clients given you in the past?
What benefits do your services provide your clients?
When you're able to connect your value as the solution to a client's problem and explain why you're the preferred service provider, you can successfully differentiate your business from the competition.
Beyond leveraging your differentiator in new business meetings, it's important that you also articulate what makes your company different to your employees. This will help to clearly set expectations of performance as well as instill a sense of identity. Then, lead by example. You as the leader will need to live out this differentiator.
Re-evaluate hiring practices
The employment market has shifted. Now with many people looking for new jobs, you will need to re-evaluate your hiring practices.
Because of this increase in people looking for work, it is easy to let quantity get confused with quality. The reason quantity gets confused with quality is because people often don't realize that leaders do not let go of their high performers unless they absolutely have to.
Do not let the illusion of plenty cloud the ability to see the few who will be best suited for your company culture. Stay vigilant in looking for the best quality when hiring for a new position. The values a potential hire demonstrates during the interview process must match the values you have spent time and effort instilling in your company's culture. Do not accept anything less.
Take time now to properly prepare for the hiring process. The clearer you are on what you need from that position and the skills required the easier it will be to identify the ideal candidate in an overwhelming stack of applications.
Now can be an easy time for leaders to relax, to get hypnotized or caught up in the moment. Instead, do what successful leaders are doing right now and stick to your strict hiring process of only accepting the best.
It may be challenging short term, but it will lead to long term wins when you bring quality people in to reinforce your culture.
As the saying goes, if you want something you've never had you'll have to do something you've never done. So several years ago, I made a conscious decision. I made August a platform to launch into the fourth quarter with intention and momentum just as I'm recommending that you do. The end result was a fourth quarter like I've never experienced before. I exceeded my goals, expanded my team and moved into a new office space.
Now is not the time to settle, now is the time to succeed. And you can absolutely succeed right now. The secret is simply in doing what you've never done before. Spend August investing in your business and reap the success of planning instead of playing.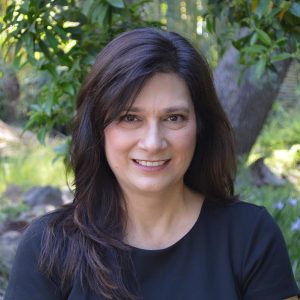 Anne Laguzza is the CEO of The Works Consulting. As a seasoned business executive with human resources management, leadership development, and performance coaching experience, Anne works with clients from a variety of industries to develop better systems, maximize employee productivity, and enable management to focus on business growth.
Prior to founding The Works Consulting in 2001, Anne served as the Regional Human Resources Director for a Fortune 500 distribution company where she led a merger transition team and was responsible for strategic planning, implementing new policies and procedures, workforce restructuring, compensation structures, and integrating the work cultures for over 600 employees.
In addition, Anne was formerly the Human Resources and Training Director for a start-up entertainment company where she organized and implemented a company-wide change management program that involved new company direction and strategic planning. Prior to her work in the entertainment industry, Anne served as the Regional Training Manager for a nationwide retailer where she developed and launched a multi-state training program for human resources managers as part of a corporate expansion project.
Anne earned her Master of Arts degree in Organizational Management from Antioch University, and holds a Bachelor of Arts degree in Psychology from the University of California, Riverside. She is an active member of the Society of Human Resources Management, and is the Board Chair for Harbor Interfaith Services and a Board Manager for the YMCA, Los Altos. Anne has taught human resources and management courses at Long Beach City College and California State University, Dominguez Hills, and volunteers at non-profit organizations teaching interviewing skills to adults seeking re-entry into the workforce.
Social Media Links:
Instagram – https://www.instagram.com/annelaguzza/
Facebook – https://www.facebook.com/TheWorksHR/
LinkedIn – https://www.linkedin.com/in/annelaguzza/
https://www.calsaga.org/wp-content/uploads/2021/06/calsaga-web-logo-1.png
0
0
Kate
https://www.calsaga.org/wp-content/uploads/2021/06/calsaga-web-logo-1.png
Kate
2020-07-31 16:33:40
2023-07-24 13:59:10
The Californian 2020 Q3 – THE SECRET TO DIFFERENTIATING YOUR BUSINESS FROM YOUR COMPETITION