INSURANCE RENEWAL TIPS FOR 2023
Shaun Kelly, Tolman & Wiker, CALSAGA Preferred Broker
Greetings to All,
What a great pleasure it was to have the CALSAGA Annual Conference in person again! Being together brought back many memories and also created new ones. Good information was shared amongst the attendees and presenters that created a significantly better understanding of the changes in our industry today.
To piggyback on some of the information I shared during my presentation at the conference, the insurance market is expecting premium increases and restrictions in coverage. In your upcoming insurance renewals, please be aware and pay attention to the detail and ask questions. Here are some highlights from my presentation:
Expect premium increases on all lines of insurance coverage, except Workers Compensation:

Workers Compensation premiums my increase if you have had claims that have affected your loss ratio or your payroll has decreased

Insureds with similar loss ratios and payrolls for the past 3-5 years should not expect rate increases on Workers Compensation

Get your applications in early to allow your Broker time to obtain optional quotes.
Review your applications with your Broker to verify the information is accurate.

In some policies, the application will be part of the policy and if the information is incorrect coverage for a claim may be denied

Please pay specific attention to the General Liability coverage/endorsements/exclusions:

Insurance carriers are adding "Exclusions" to the policies

These exclusions may apply to your current operations

If there is a "Designated Operation – Exclusion" and no detail is provided, ask for a copy of that exclusion

Provide detailed information to your Broker regarding your Safety Policies & Procedures:

Workplace safety and training (Driver safety training)

Auto tracking and monitoring devices installed in vehicles

State required safety programs

If you have claims, provide information on what you have implemented to prevent similar claims from happening again:

Workers Compensation

General Liability

Business Auto

Employment Practices Liability
To assist in your diligence and to obtain the insurance coverage needed to protect you and your business, I would recommend working with a Broker that understands the Security Industry. All insurance policies are not the same and understanding the differences is extremely important. This could apply to all your security operations – security guards, alarm/monitoring operations, executive protection, private investigations, security consulting…
Take care.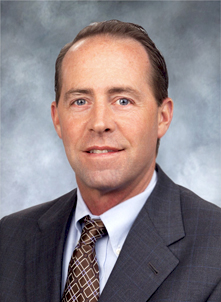 Shaun Kelly joined Tolman & Wiker Insurance Services in 2005.  He specializes in all lines of property and casualty insurance for industries including contract security firms, agriculture, construction, oil and gas. Shaun received a BS in Business Administration with a major in Finance from California State University in Fresno, California. He is an active member of several industry associations, including the Association CALSAGA, the Kern County Builders Exchange and the Independent Insurance Agents of Kern County. Shaun can be reached at 661-616-4700 or skelly@tolmanandwiker.com.
https://www.calsaga.org/wp-content/uploads/2021/06/calsaga-web-logo-1.png
0
0
Aley Moyer
https://www.calsaga.org/wp-content/uploads/2021/06/calsaga-web-logo-1.png
Aley Moyer
2022-11-02 11:46:27
2023-07-24 13:53:48
The Californian 2022 Q4 – Insurance Renewal Tips for 2023