Insurance Market Update
Shaun Kelly, Tolman & Wiker, CALSAGA Preferred Broker
Happy New Year! I cannot believe we are already one month into 2023.
Honestly, I think I have discussed the changes in the insurance marketplace several times over the past few months and have almost beaten the topic to death. However, even more changes have arose and I feel it is good information for you to know. Insurance is a large budget expense and you cannot operate without it. 
The start of the year has brought on many surprises and I want to share some of the changes we are experiencing. There is some good news and, of course, some not so good news. Here is a brief update on status of the insurance market:
Workers Compensation: The Workers Compensation market is still competitive, Good News! There are new carriers entering this space and we expect that this will last at least throughout the year. The competitiveness of the market is primarily due to the increases in the minimum wage, increase in payroll and the growth of the Security Industry. Insurance carriers are receiving enough premium and controlling the claims/losses to remain profitable. There is no indication that this will change soon. 
General Liability: How do I start? Almost all insurance carriers are increasing premium rates to offset the claims over the past years. The frequency and severity of claims have caused the underwriting guidelines to change, and not in a good way. This results in the insurance carriers adding "Exclusions" to limit their exposure to potential high hazard claims/losses. The "Exclusions" are different for every insurance carrier and in some cases very restrictive, to a point that you wonder if you have any coverage at all.  In some instances, the new underwriting guidelines have made it very difficult to place coverage at a competitive premium. Some PPO's have had to evaluate their client mix to meet the underwriting guidelines and keep premium increases at a minimum. We can almost always obtain coverage for any PPO, regardless of contract mix, however the premiums may be too expensive and then we have to determine if maintaining those particular clients makes financial sense.  
Business Auto: The Business Auto insurance has not been profitable for insurance carriers over the years. They have indicated that they are not receiving enough premium to cover their losses. Some carriers have left the market for Business Auto (Specifically CA), leaving fewer carriers that will entertain quoting auto insurance. The cause of their departure is the result of increases in repair costs, higher liability settlements, combined with an increase in the number of claims. With fewer insurance carriers and increasing premium rates, expect your Business Auto renewal premiums to be much higher. To minimize the increase in premiums, always ask if the Business Auto can be written in conjunction with the same insurance carrier that writes the General Liability or Workers Compensation.
Umbrella: Same as above, settlements for large losses are significantly increasing. If General Liability and Auto Liability premiums are increasing, the Umbrella premiums will react the same. Due to the claims triggering the Umbrella, it is to a point that the Umbrella market is reducing the amount of Umbrella limits they will offer. It was standard to obtain quotes for $10M with no problem at all. Now, we may be able to obtain limits of $5M and then the premiums for limits over $5M are expensive and may not provide the same coverage as the underlying General Liability policy. Then there would be "Gaps" in coverage for the additional Umbrella policy. 
Employment Practices Liability: Remains stable, as long as there are no losses. 
At the end of the day, please be proactive and complete applications early. And, review them with your Broker before allowing them to be submitted to the insurance carriers for quotes. If you can negotiate favorable terms early, that will eliminate a lot of stress as the renewal date approaches. We are receiving calls from PPO's at the last minute asking for help to place insurance coverage, because their current carriers have either non-renewed and/or they cannot find replacement coverage to include all of their operations. This could be due to several reasons: losses over the past 5 years, types of client mix (Schools, retail, executive protection, crowd control, residential….), additional exclusions added to the General Liability policy and significant increase in premiums. 
We wish you the best in 2023 and take care.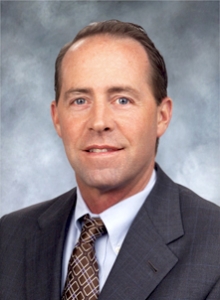 Shaun Kelly joined Tolman & Wiker Insurance Services in 2005.  He specializes in all lines of property and casualty insurance for industries including contract security firms, agriculture, construction, oil and gas. Shaun received a BS in Business Administration with a major in Finance from California State University in Fresno, California. He is an active member of several industry associations, including the Association CALSAGA, the Kern County Builders Exchange and the Independent Insurance Agents of Kern County. Shaun can be reached at 661-616-4700 or skelly@tolmanandwiker.com.
https://www.calsaga.org/wp-content/uploads/2021/06/calsaga-web-logo-1.png
0
0
Aley Moyer
https://www.calsaga.org/wp-content/uploads/2021/06/calsaga-web-logo-1.png
Aley Moyer
2023-01-31 10:36:32
2023-04-27 11:09:29
The Californian Q1 2023 – Insurance Market Update