Frustrated With Workers' Compensation Audits? It Used To Be Much Easier!
Shaun Kelly, Tolman & Wiker, CALSAGA Preferred Broker
Great to see everyone at the CALSAGA Annual Conference, it was truly a great event my hat goes off to CALSAGA for coordinating all the speakers and evening activities! I believe the conference is particularly a good opportunity to network with other Members and vendors. 
Workers' Compensation audits are becoming more confusing and frustrating to complete! Auditors are requesting more information than they ever have before, including financial statements. Prior to Covid, Workers Compensation audits were required to be in person, now most are remote by email and phone. The Information you have to provide must be submitted in to them in secured files that are difficult to use.  And, if you happen to be late, a Notice of Cancellation is sent out immediately to get your attention. What has changed? 
Here are a few possible explanations for what has changed:
Experienced auditors have retired and the new underwriters are trying to understand the process without limited knowledge and experience.

The new auditors are being trained to request as much information as possible.

The passing of AB 5 (

Recognizing Independent Contractors as employees under the new guidelines

) has auditors searching for employers who are not following the AB 5 guidelines and charging them additional premium.
ISSUE: Employers have concerns with providing financials that they have not had to provide in the past. However, this is how the auditors find out if there are expenses paid to independent contractors under AB 5. Per each Workers' Compensation insurance policy in CA, every employer must provide the following for a final premium audit:  
Audit – You will let us examine and audit all your records that relate to this policy. These records include ledgers, journals, registers, vouchers, contracts, tax reports, payroll and disbursement records, and programs for storing and retrieving data. We may conduct the audits during regular business hours during the policy period and within three years after the policy ends. Information developed by audit will be used to determine final premium. Insurance rate service organizations have the same rights we have under this provision. (The rate service organization they are referencing is the Workers' Compensation Insurance Rating Bureau (WCIRB) that may request an inspection to confirm the employees are classified correctly under the WCIRB rating guidelines).
From the WCIRB, when determining the basis of premium, the following are included as payroll:
Gross wages

Salaries

Commissions

All bonuses

Most profit sharing

Vacation, holiday and sick pay

Overtime ("straight time" portion only)

The market value of gifts

Automobile allowances (less reimbursement for documented expenses)
The following items are excluded from payroll when determining the rating basis:
Meals or lodging (unless the classification phraseology specifically includes them or they are provided in lieu of wages)

Tips

Overtime excess pay (the increase above the regular hourly wage)

Severance pay (except for accrued vacation, sick pay, commissions and bonuses)

Employer contributions to qualified insurance, stock or retirement plans

Stock options

The value of an automobile furnished to an employee
In addition, the following are not included as payroll for premium computation:
Employee discounts for merchandise

Residual payments for commercials

A uniform allowance
Note:
Payroll for Workers' Compensation insurance purposes is not the same as the Internal Revenue Service definition of payroll.
If you have any questions, please do not hesitate to contact me.
Take care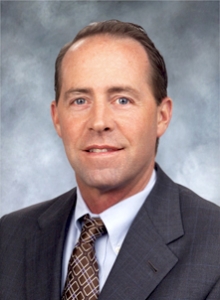 Shaun Kelly joined Tolman & Wiker Insurance Services in 2005.  He specializes in all lines of property and casualty insurance for industries including contract security firms, agriculture, construction, oil and gas. Shaun received a BS in Business Administration with a major in Finance from California State University in Fresno, California. He is an active member of several industry associations, including the Association CALSAGA, the Kern County Builders Exchange and the Independent Insurance Agents of Kern County. Shaun can be reached at 661-616-4700 or skelly@tolmanandwiker.com.
https://www.calsaga.org/wp-content/uploads/2021/06/calsaga-web-logo-1.png
0
0
Aley Moyer
https://www.calsaga.org/wp-content/uploads/2021/06/calsaga-web-logo-1.png
Aley Moyer
2023-11-01 11:23:17
2023-11-05 22:44:22
The Californian Q4 – Frustrated With Workers' Compensation Audits? It Used To Be Much Easier!