WHAT IS INCLUDED AND/OR EXCLUDED FROM PREMIUM IN A WORKERS COMPENSATION AUDIT?
Shaun Kelly, Tolman & Wiker, CALSAGA Preferred Broker
Hope all is well with everyone.
In my last article, we discussed why Workers Compensation auditors are requesting more information than they have in previous years. This is due to the passing of Assembly Bill 5 (AB-5), which redefines the guidelines of whether a worker is an independent contractor or not (The ABC test). Auditors are requesting additional financial information to determine if employers are using independent contractors.
In this article, we are providing information on what is included and/or excluded in determining your premium in a Workers Compensation audit. This will include information regarding some of the following:
Sick pay

Vacation Pay

Bonuses

Attendance at conferences

Automobile allowance

Employee benefits

Commuter compensation

Meals

On Call/Stand By pay

Uniform allowance

More
Please see the attached Payroll/Remuneration Table from the California Workers Compensation Uniform Statistical Rating Plan (Also known as the USRP).
The USRP is updated and approved by the California Insurance Commissioner periodically. You can find the complete USRP on the Workers Compensation Insurance Rating Bureau (WCIRB) website at wcirb.com under Filings and Plans.
If you have any questions, please feel free to contact me.
Take care and see you all at the CALSAGA Annual Conference.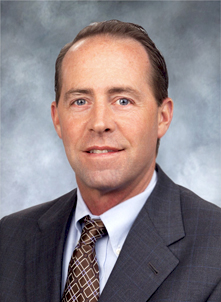 Shaun Kelly joined Tolman & Wiker Insurance Services in 2005.  He specializes in all lines of property and casualty insurance for industries including contract security firms, agriculture, construction, oil and gas. Shaun received a BS in Business Administration with a major in Finance from California State University in Fresno, California. He is an active member of several industry associations, including the Association CALSAGA, the Kern County Builders Exchange and the Independent Insurance Agents of Kern County. Shaun can be reached at 661-616-4700 or skelly@tolmanandwiker.com.
https://www.calsaga.org/wp-content/uploads/2021/06/calsaga-web-logo-1.png
0
0
Aley Moyer
https://www.calsaga.org/wp-content/uploads/2021/06/calsaga-web-logo-1.png
Aley Moyer
2022-07-26 11:43:21
2022-08-21 11:21:57
The Californian 2022 Q3 – What is Included and/or Excluded from Premium in a Workers Compensation Audit?