IS INFLATION TO BLAME FOR RISING SECURITY FIRM INSURANCE PREMIUMS?
Tory Brownyard, Brownyard Group
In California gas prices have risen above five dollars a gallon. Food banks are experiencing extraordinary demand. Mortgage rates, housing prices, residential rent and even home repair and replacement costs are soaring. For many Americans, this historic rate of inflation has become real, unprecedented and problematic. As consumers feel the brunt of inflation, its impact also spans various industries throughout the U.S. For the private security insurance industry, the market continues to harden, due to both inflation and other factors.  
While a major contributor, however, inflation is just one factor making it more challenging for security firms to secure the insurance they need to mitigate their risk exposure, and of course, meet required insurance obligations featured in every service contract.
Extreme Loss and a Rise in Crime
Inflation aside, many insurance carriers assess the risk and associated cost of premiums based on the history of loss in the industry as well as the individual organization's claims history and operational practices.
One tragic example of an operational impact includes the May 2022 Securitas Security Services $517.5 million settlement paid to the victims of the June 24, 2021 partial collapse of Champlain Towers in Miami. Among the determining factors for Securitas paying nearly half of the more than $1 billion settlement included the failure of the security guard on duty in activating the building's alarm system to signal an emergency evacuation. In a deposition, the company's manager acknowledged a lack of training contributed to the system not being used despite the guard on duty calling 911 approximately 10 minutes before the structure failed, killing 98 people. 
Multi-million-dollar settlements like that of Securitas will have major ripple effects across the security industry for years to come.
Other examples include the recent spike in active shooter situations, including the devastating incident in Uvalde, TX and the Fourth of July shooting in Highland Park, IL. In addition to the tragic loss of life, more than 300 mass shootings have occurred by the mid-point of the year, putting 2022 on track to meet or surpass the record 700 shootings in 2021 or the previous record of 611 shootings in 2020. In many, but not all such mass shooting incidents, private security firms face the public's wrath, legal inquiries and countless lawsuits. The resulting litigation often produces what many term nuclear verdicts handed down by the courts, loosely defined as exceptionally high jury awards that exceed what most would consider reasonable.
Large jury awards against security firms can often be traced back to failures in training, client screening, contract language and communication. So, while inflation is certainly a factor, there are other circumstances within the control of the industry itself to limit its own risk and exposure.
Managing Risk
Steps security firms can take to reduce their exposure and slow or mitigate the rise in their premiums include:
       

Carefully selecting clients:

As the shootings in Uvalde, Buffalo, Highland Park and

Biloxi

— among others — have taught us, active shooter or violent situations can occur anywhere, among anyone at any time. However, when it comes to underwriting the security industry, insurers will often look closely at the types of clients the firm takes on. Those who take on high-risk clients, those with more public exposure such as bars and nightclubs, shopping malls and sport or concert venues, will often give insurers pause. If an insurer does cover a security firm with such clients, the premium is sure to be much higher than those who take on low-risk clients. Low-risk clients are those with less public exposure, including warehouses, office buildings and industrial type clients.

       

Mitigating liability:

To minimize risks, a security firm should always speak with their insurance partner before taking on a new contract. The insurance partner can help advise on what to avoid and can ensure proper coverage is obtained to best meet the firm's needs and client types. Firms should also consider their policy limits when taking on new clients and make necessary adjustments in consultation with their agent or broker. High-risk clients can often demand higher limits of liability, and excess and umbrella policies can provide needed coverage beyond the scope of the original policy.

       

Reading the fine print:

Security firms should also consider contractual language carefully before taking on new clients. Ensuring their guards are only liable for their own negligence and wrong doing is critical. Also, it is recommended that clear and concise expectations for all parties are written into the contract. This can help avoid costly lawsuits and needless blame.

       

Prioritizing training and communication:

California state law

requires 32 hours of training to acquire a security license, and eight hours of training each subsequent year to maintain the license. While this training provides guards with the tools and knowledge to perform their duties to industry standards, additional training for de-escalation, the dangers of restraints, active shooter or other situations is also recommended. Regularly revisiting and updating such training is vitally important. However, even the best training can fall short in an emergency. Clear communication protocols for security guards to seek and receive updated instructions can make the difference between managing a crisis or facing unfortunate and avoidable consequences. When all else fails, security guards should be able to rely on universally understood and transparent orders and expectations established within the signed contract.
Staffing and resource limitations among local law enforcement along with rising crime in certain localities will continue to drive the need for more private security by event and property managers, among others. Increased demand, paired with higher risk security situations, directly affects the rise in insurance premiums for private security firms. This rise of risk and premiums will continue to contribute to insurers being much more selective in the types of security firms they are willing to cover. Working with their insurance agents and brokers, security firm leaders can play an active role in minimizing their risk to avoid major losses and secure reasonable coverage to allow them to keep both their clients and their businesses safe.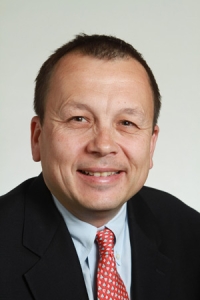 Tory Brownyard, CPCU, is president of Brownyard Group, an insurance program administrator with specialty programs for select industry groups. In addition to his responsibilities as president, he currently spearheads the Brownguard® security guard insurance program.
https://www.calsaga.org/wp-content/uploads/2021/06/calsaga-web-logo-1.png
0
0
Aley Moyer
https://www.calsaga.org/wp-content/uploads/2021/06/calsaga-web-logo-1.png
Aley Moyer
2022-07-26 10:58:46
2022-08-21 11:22:11
The Californian 2022 Q3 – Is Inflation to Blame for Rising Security Firm Insurance Premiums?