WORKERS COMPENSATION AUDITS – BE PREPARED!
Shaun Kelly, Tolman & Wiker, CALSAGA Preferred Broker
Hope everyone is doing well and getting out to enjoy more activities outdoors!
Over the past 6 to 12 months, we have been receiving more calls from employers (PPOs) than ever before regarding Workers Compensation Audits. Their concern is that some auditors are requesting more information than they have in previous years. The reasoning behind the auditor's request for additional information is the result of Assembly Bill 5 (AB-5). This is the radical change in the definition of Independent Contractor status in California. And, as a result, Workers Compensation auditors are requesting additional information to obtain verification that employers are classifying their workers correctly and collecting the appropriate premiums.
AB-5 implemented the ABC Test and put the responsibility on the employers to determine the status of their workers. In order to hire and classify a worker as an independent contractor, the employer must demonstrate that all 3 of the independent contractor requirements are satisfied. These 3 requirements include the following:
The worker is free from control and direction in the performance of services; and

The worker is performing work outside of the usual course of the business of the hiring company; and

The worker is customarily engaged in an independently established trade, occupation, or business.
Even before the implementation of AB-5, a Guard carded security worker is not allowed to work as an independent contractor.
Workers Compensation auditors are now requesting financials in conjunction with the usual 941 quarterly payroll reports and other documents to determine if payments have been made to independent contractors. Per the terms and conditions of the Workers Compensation policy, audits are mandatory and in Part 5 G-Audits; auditors are able to request the following: "You (policyholder) will let us examine and audit your records that relate to this policy. These records include ledgers, journals, registers, vouchers, contracts, tax reports, payroll and disbursement records, and programs for storing and retrieving data. We may conduct the audits during business regular business hours during the policy period and within three years after the policy period ends. Information developed by audit will be used to determine final premium. Insurance rate service organizations have the same rights we have under this provision." 
Since AB-5 was signed into law in 2019, Workers Compensation policies expiring in 2021 and going forward are being affected by the new legislation.
Please be prepared to address the request from the auditors and provide the following documents:
Workers Compensation reports and/or Payroll Journals and/or Payroll Summaries

Federal (941) and State (SUI) quarterly tax returns that correspond with your policy period

List of Executive Officers, Owners or Partners (Ownership %, Amount Paid, Job Duties and Titles)

List of employees that have been reported in Clerical (8810) and/or Outside Sales (8742)

Access to General Ledger and Cash Disbursements Records

For any subcontract, please have certificates of insurance available for review along with the amount paid and their job duties*
*It is very important to request insurance certificates from all subcontractors that you hire, or the cost of the subcontractors you hire will be included in your final premium calculation.
Auditors are being required to request this information. Hopefully now you will have a better understanding of why it is being requested.
Thanks and take care.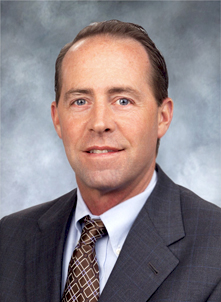 Shaun Kelly joined Tolman & Wiker Insurance Services in 2005.  He specializes in all lines of property and casualty insurance for industries including contract security firms, agriculture, construction, oil and gas. Shaun received a BS in Business Administration with a major in Finance from California State University in Fresno, California. He is an active member of several industry associations, including the Association CALSAGA, the Kern County Builders Exchange and the Independent Insurance Agents of Kern County. Shaun can be reached at 661-616-4700 or skelly@tolmanandwiker.com.
https://www.calsaga.org/wp-content/uploads/2021/06/calsaga-web-logo-1.png
0
0
Aley Moyer
https://www.calsaga.org/wp-content/uploads/2021/06/calsaga-web-logo-1.png
Aley Moyer
2022-04-26 17:13:24
2022-08-21 11:26:35
The Californian 2022 Q2 – WORKERS COMPENSATION AUDITS – BE PREPARED!