3 STEPS TO COST-EFFECTIVELY STREAMLINE YOUR SECURITY GUARD MANAGEMENT PROCESS
Are you looking to improve your security guard management processes? Adding a security management software system is key. With all the options out there, finding a budget-friendly system that effectively manages your team can feel like a daunting task. But there is an option that can easily meet both goals. A customizable security guard software system is a game changer for security teams of all sizes. 
The benefits of implementing a customizable security guard management system are vast. But most importantly, it puts the control in your hands. A customizable system means: 
You can pick and choose which modules you need most. Many security guard management systems require you to buy every tool and feature, which significantly drives up costs. But a customizable system means you can choose which tools, features, and modules are best for your team.
A custom system is budget-friendly. A customizable security software system means you only pay for the modules you want. This makes it much simpler to stay within your budget. 
You can plan for future growth. A customizable system allows your team to grow with the software. The modules you decide are unnecessary today may change in the future. Simply add more modules and tools as your needs change. 
Ready to see how security guard management software can modernize your security management processes? 
Here are 3 Steps to Cost-Effectively Streamline Your Security Management System
Step 1. Decide Which Software Features Are Most Important for Your Security Team
Your security guards need modern, innovative, and user-friendly tools available to help them do their best work. A security software system is the ideal way to do this. Not only does security software reduce challenges for security teams, but the modules and features also improve processes at an affordable cost. 
Some security guard management software features and tools to consider include: 
Cloud access. Cloud access eliminates location hassles for your security team. This software feature allows you to log into the software anywhere, from any device. 

Technical support. Technical support means a highly-trained technical support person is only a phone call, email, or web ticket away. 

Customizable modules. This is a huge perk for cost-conscious security teams. Customizable modules allow you to only pay for the modules, workflows, and documentations tools you want.
Step 2. Customize Your Security Software Solution
Customizing your security guard management system gives you total control over everything in your software, from workforce management to incident reporting. And remember, you can further customize your software to fit your needs as your security team continues to grow. 
Some security software modules to consider include: 
Live dashboards and widgets. Interactive live dashboards deliver the real-time information you need, including incident locations and issues, news and weather, guard tour and facility maps, and more. All can be customized and organized for your unique team. 

Automatic connection to dispatch. Forget scrambling for a phone or a radio during a security breach. An automatic connection to dispatch gets backup to your guards quickly. 

Customizable incident reports. Toss those antiquated reporting templates. Customizable summary and incident reporting streamlines reporting processes and resolves issues quickly. 

Guard tour management. GPS locations and mobile QR technology make tracking and monitoring guard tours easy, even with a smaller security guard team. 

Txt Commander. Utilizing a unique phone number, this security software module allows clients, guests and staff to text questions and concerns to your security team. 

Automated visitor management. With smart check-in capabilities, pre-registration tools, electronic notifications, and facial recognition tools, automated visitor management is a must-have for security teams.  

Workforce management with HR commander. Say goodbye to the old way of scheduling. Security guard scheduling software gives managers a clear view of the upcoming schedule, requested PTO, potential overtime, and any staffing gaps. 

Digitized forms. This security guard software feature allows you to take standard business forms and digitize them, streamlining filing and communication all in one tool.  
Step 3. Choose the Right Security Software Partner 
There are many different security software options out there. But careful research is needed before making a final decision. The bottom line is that you need a security software partner that can provide an innovative security solution that fits your team and budget. A customized software solution is by far the most affordable option. Choosing what modules and tools you need puts you in control of your team and budget.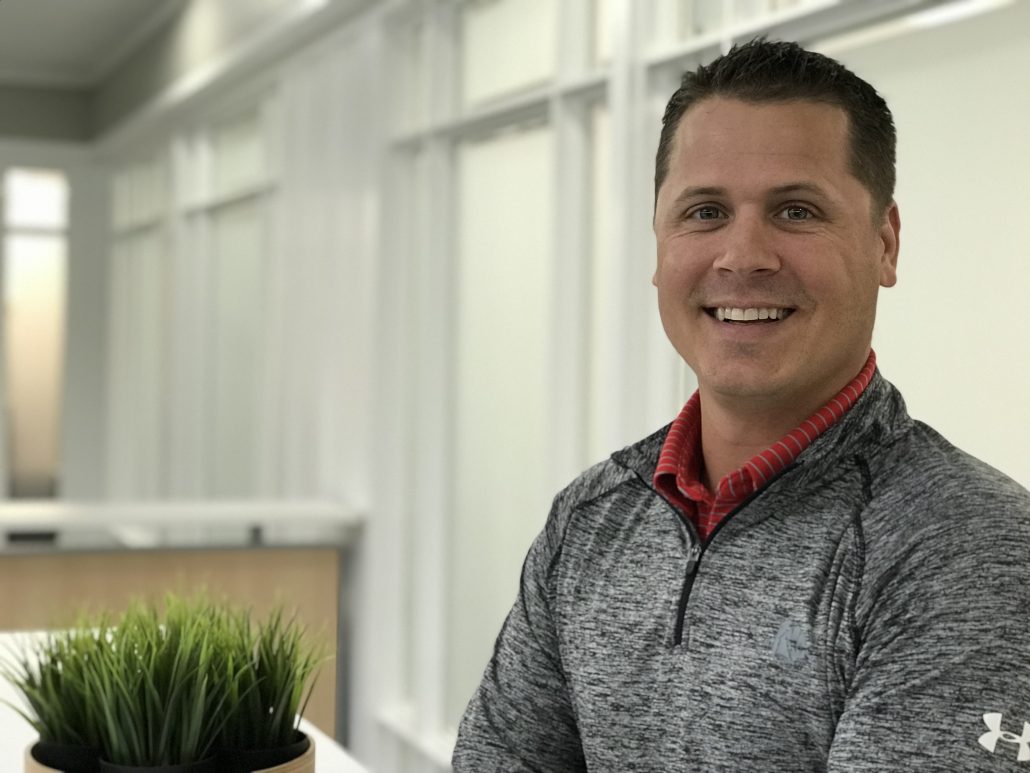 Tony Unfried, CEO of CSA360, holds a master's degree in Public Affairs and Criminal Justice from Indiana University, where he graduated with honors. While enrolled in his master's program, Tony worked for The TJX Companies, Inc., leading the region in loss prevention and moving the company toward technology use in Security. Tony went on to join the most significant security company in Indiana, managing more than 500 employees and 50 sites, including the Indiana Convention Center, Bankers Life Fieldhouse, and Ruoff Home Mortgage Music Center. Seeing a noticeable gap in technology use in the physical security sector, Tony created his first security software application, launched at the Super Bowl in 2012, and recognized twice for Excellence in Mobile Technology by Techpoint. Tony has also spoken on Tech in Physical Security on panels with ASIS and IAVM.
https://www.calsaga.org/wp-content/uploads/2021/06/calsaga-web-logo-1.png
0
0
Aley Moyer
https://www.calsaga.org/wp-content/uploads/2021/06/calsaga-web-logo-1.png
Aley Moyer
2022-04-26 17:32:05
2022-08-21 11:25:23
The Californian 2022 Q2 – 3 STEPS TO COST-EFFECTIVELY STREAMLINE YOUR SECURITY GUARD MANAGEMENT PROCESS