THREE TIPS TO REDUCE OVERTIME, NOW. 
Plus: Things to keep in mind when dealing with overtime during a labor shortage.
Gail Tutt, TEAM Software by WorkWave
We've said it before and we'll say it again: the best way to reduce overtime is to stop it before it starts. It's a little cliché, especially when overtime (and, unfortunately, non-billable overtime) is an inherent part of the security industry. Still, there are several tactics you can use to get a handle on overtime and manage labor costs. 
1. Know your service-level agreements. This doesn't just mean at the executive level. Because SLAs dictate the service standards and pricing obligations you're required to deliver to your customers, it's imperative that any employee who is involved in managing your company's scheduling is well versed in bill and pay rates by contract. By ensuring understanding in all scheduling roles, you can prevent costly mistakes (like wage creep, which can occur in a variety of scenarios, but especially when officers are scheduled for overtime shifts outside of the scope of what's budgeted per job.) 
By knowing your SLAs inside and out, your company is also setting up the foundation for best practices in job costing. With industry-specific software solutions to assist in the heavy lifting of tracking and analyzing job performance, you can see at a glance which jobs are lending themselves to your profit margins, and which are under performing.

2. Don't forget about compliance. In some cases, there's no way around scheduling overtime without compromising your compliance with state and federal labor law regulations and overtime rules. In our industry, there are compliance risks posed from misclassification, recordkeeping and other hour and wage-related activities that can turn your timekeeping and overtime tracking into a headache. Earlier this year, even, this entity reported a wage settlement (with waiting time penalties) due to an upheld ruling alleging an employer failed to include meal period premiums on wage statements. A different case in 2021 found the California Supreme Court upholding that employers are required to pay meal and rest break violation premiums at the same rate as when paying overtime. Translation: these costs add up quickly.

While many integrated workforce management solutions don't track compliance for you, they do provide tools to more easily prove compliance. Look for feature sets which include things like time and attendance (including punch times), scheduling, regulation monitoring and reporting to gain well-rounded visibility into your compliance.  
3. Become friends with your data. This point is straightforward: dig into your data early on in your scheduling process. In available TEAM solutions, we recommend including criteria like parameter searches for available guards that fit within the bill rate specified per job. That way, your schedulers will only be able to assign officers to shifts whose rate fits the given budget (see our first point).
Often, we find companies can implement at least one of these tips to help prevent and improve overtime. But we also recognize that the current labor market throws a new wrench into the mix. When it's hard to find officers to fill shifts in general, of course it becomes more likely for regular shifts to turn into overtime to stay on top of SLAs. While there's no easy answer, it's possible resolving this particular overtime challenge can be addressed by refocusing on retention.

Start by taking a few steps back to analyze what your voluntary separations look like. Are officers leaving for higher hourly rates or benefits? Or are they leaving for more flexibility in their schedules? Maybe they're pivoting careers into adjacent industries or taking even bigger leaps into entirely new verticals. The common theme of all these scenarios is that it is likely not a separation on bad terms. This could be an opportunity to think outside the box in the form of a self-scheduling program. This way, employees stay in your employee management system (as part-time or ad hoc employees) and can pick up shifts based on when they want to work (even if they are employed elsewhere). While it may not work for everyone, it is an interesting tactic to reduce overtime needs while increasing employee retention.

It's hard to theorize if there will ever be a world without overtime in some capacity. But, there are steps you can take to improve this metric now. See how at teamsoftware.com.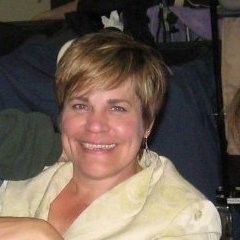 Gail has spent over 35 years in the private sector as a senior level finance and operations manager across multiple industry. Most recently CFO of a regional security company in San Jose, CA, Gail now works providing invaluable insight and expertise as a business consultant with TEAM Software.  Her hobbies include breeding and showing standard wirehair dachshunds, hiking and spending time with her family.
https://www.calsaga.org/wp-content/uploads/2021/06/calsaga-web-logo-1.png
0
0
Aley Moyer
https://www.calsaga.org/wp-content/uploads/2021/06/calsaga-web-logo-1.png
Aley Moyer
2022-07-26 11:52:26
2022-08-21 11:21:33
The Californian 2022 Q3 – Three Tips to Reduce Overtime, Now.