Top 3 Areas to Improve Your Hiring Funnel
Maddie Anders, TEAM Software by WorkWave, CALSAGA Network Partner
Consider the two different versions of the labor market.
First, there's a candidate-driven market, where applicants have more power in determining where and what conditions they'll accept working amongst. There are often more attempts at negotiations, especially with wages and benefits, and it can be harder to position yourself as an employer of choice as many markets are competing for the same pool of workers.
Second, there's an employer's market, where there is less flexibility for negotiations from the stance of an employer because the rate of unemployed persons per job opening is high.
Although economic factors may suggest the labor market is changing, the fact is we're still operating in a candidate-driven market. To position yourself as an employer of choice and attract more quality candidates to your open roles, you have to do what you can to improve efficiency, enhance the customer experience and deliver measurable KPIs to your company's bottom line.
Improved efficiency
In today's highly competitive job market, organizations need to ensure that they have a streamlined recruitment process that can attract, hire and onboard top talent efficiently.
But what does efficiency really look like? In your hiring funnel, it should mean you're able to get the right people in the right jobs at the right time and for the least amount of resources.
The first step in achieving this is to integrate applicant tracking, hiring and onboarding systems. With an integrated system, recruiters and hiring managers can manage the entire hiring funnel from a single platform. This includes posting job openings, reviewing resumes, scheduling interviews, checking references and onboarding new hires. It means removing paper-based documentation and filing systems for compliant and secure data storage and sharing. And, it means doing it all in a way that is repeatable.
Despite hiring significantly more than the national average, the net sum of workers in the security industry isn't substantially increasing due to the amount of turnover. In proprietary data from TEAM Software by WorkWave and included in our recent data report, we've found that a security company must hire approximately 108 applicants a year, just to maintain an average
annual headcount of 100 employees. Knowing the demand for security guards is and will remain high, it's critical to establish proven integrated recruitment processes that can be easily replicated again and again.
Enhanced candidate experience
Another key benefit of integrated recruitment systems is the enhanced candidate experience.
An integrated recruiting system can provide a seamless experience that enhances the employer brand and helps attract top talent. For example, you can streamline your recruitment requirements to only request critical criteria in the application process, instead of requiring page-long resumes and applications – and still capture the necessary information you need to begin screening. Even better, offer text-to-apply application formats, which reduce the barriers of application completion for prospective candidates in your industry. When a candidate applies for a job, they can receive automated responses acknowledging receipt of their application, including via text.
During the interview process, recruiters can use the system to schedule interviews, send reminders and follow up with candidates quickly. Once hired, you can collect necessary new-hire and onboarding documentation with easy digital methods, instead of sending supervisors to chase down employees at job sites.
Data-driven KPIs
Arguably the best benefit of an integrated recruiting system is the measurable results it contributes to your bottom line. TEAM Software's own applicant tracking, hiring and onboarding system, for example, enables users to hire an average 42% faster than the national average. That equals 15 days of time savings gained back during the hiring process alone. This is a critical metric to consider when knowing that contract coverage depends on available employees to cover shifts.
It's also important to look at your back-end processes and see where efficiencies can be gained. Ask yourself these questions: How much effort is going into tracking applications, reviewing work history and resumes, screening candidates, running background checks and moving new hires into onboarding? Of that time being spent, where could your back-office team's efforts be redirected to contribute even more to the company's bottom line? Could you be hiring even more applicants?
With TEAM Software's ATS, hiring and onboarding software, clients report 60% savings of time spent on hiring activities.
Learn more about measurable results service contractors are achieving in their hiring process at teamsoftware.com.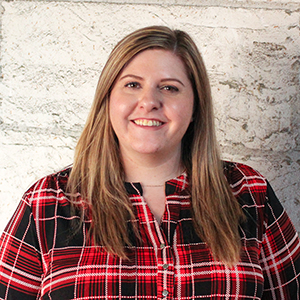 Maddie started her career in the global banking industry as an Applications Programmer prior to joining TEAM Software by WorkWave. After working as a Quality Analyst, Maddie transitioned to Product Owner, where she combines her passion for problem solving with the guidance of product strategy to bring forward enhancements that add value to users while driving future innovations.
https://calsaga.org/wp-content/uploads/2022/11/Pages-from-Q4.png
3168
2448
Kate
https://www.calsaga.org/wp-content/uploads/2021/06/calsaga-web-logo-1.png
Kate
2023-04-28 11:50:25
2023-05-01 18:36:58
The Californian 2023 Q2: Top 3 Areas to Improve Your Hiring Funnel