WORKPLACE VIOLENT ACT – ACTIVE SHOOTER AND VIOLENT ACT COVERAGE
Shaun Kelly, Tolman & Wiker, CALSAGA Preferred Broker
Personally, I want to say, "Thank you", to the CALSAGA Team for putting on another wonderful conference! It is always great to see everyone and meet the new Members and guests. The Security Industry is continuing to change and CALSAGA does an excellent job keeping the Members updated on those changes that affect our businesses.
Did you know that workplace violence is the second leading cause of workplace fatalities?  With incidents increasing within the last three years, it has sadly become a sign of the times. Do you and your clients know that Active Shooter and Violent Act Insurance Coverage is available to assist in mitigating potential revenue loss and liability?
As the threat of violence emerges, business owners are reviewing their general liability insurance policies and finding that bodily injury or property damage caused by an active shooter may or may not be covered.
Standard coverage may not apply to the crisis management as a result of the event. Personal attacks against customers or other third parties may not be covered by general liability insurance. Additionally, if law enforcement determines your business should remain closed after an incident, your policy may not cover loss of business income.
This policy includes coverage for Business Interruption, Third Party Bodily Injury Liability, Property Damage and Incident Response Expenses.  While most people feel that GL covers some of this exposure, be aware of the following:
Intent – Current General Liability (GL) applications do not ask questions regarding this exposure and therefore are not underwriting for it.  The original intent of GL does not include coverage for this type of exposure.
Foreseeability – GL can exclude/deny coverage for events the Insured reasonably could have foreseen.  This can include losses where employees have a history of violent behavior and no action was taken to prevent an event, or security measures that could have been taken that were not, etc.
Crisis Response – GL will only respond if there is a lawsuit filed and NOT offer proactive crisis management services.  The Workplace Violent Act policy offers Incident Response Expenses (IREs) that include crisis response and extra expense as well as assistance and guidance during a crisis event to help mitigate and/or prevent demands and lawsuits after the crisis.
Terrorism – While GL policies offer TRIA to be purchased, there is still no coverage for uncertified violent act or terror events.
Policy definitions and coverage triggers:
Incident means Workplace Violent Act Event, Workplace Violent Act Threat Event, Workplace Violent Act Against
Offsite Employee Event or Stalking Event. Multiple Incidents involving the same Violent Actor(s) will be considered one Incident. In order for Workplace Violent Threat Event(s) or Stalking Event(s) to be considered for coverage, they must be reported to the appropriate government authorities as soon as practicable.
Workplace Violent Act Event means the use of a Deadly Weapon to cause Bodily Injury at a Covered Location.
Deadly Weapon means any firearm, vehicle or other device, instrument, material, or substance that, from the manner in which it is used or is intended to be used, is calculated to or likely to produce death or physical injury.
Active Shooter and Violent Act Insurance coverage may be something that you or your clients may be interested in reviewing. Specifically, if they are a school, religious establishment, airport, hospital, shopping center……anywhere. Click here to view information on the coverage. An application is included, if you would like to obtain a quote.
Please let us know if you have any questions or if we can be of assistance.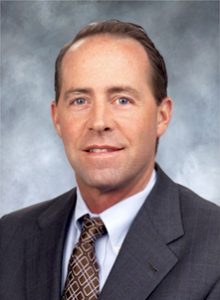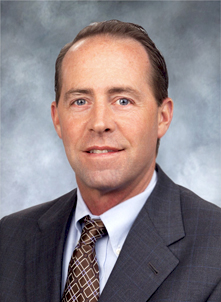 Shaun Kelly joined Tolman & Wiker Insurance Services in 2005.  He specializes in all lines of property and casualty insurance for industries including contract security firms, agriculture, construction, oil and gas. Shaun received a BS in Business Administration with a major in Finance from California State University in Fresno, California. He is an active member of several industry associations, including the Association CALSAGA, the Kern County Builders Exchange and the Independent Insurance Agents of Kern County. Shaun can be reached at 661-616-4700 or skelly@tolmanandwiker.com.
https://www.calsaga.org/wp-content/uploads/2021/06/calsaga-web-logo-1.png
0
0
Kate
https://www.calsaga.org/wp-content/uploads/2021/06/calsaga-web-logo-1.png
Kate
2019-11-01 14:26:52
2023-10-18 10:41:00
The Californian 2019 Q4 – WORKPLACE VIOLENT ACT – ACTIVE SHOOTER AND VIOLENT ACT COVERAGE