LESS RISK, COMPLIANCE, A GOOD NIGHT'S SLEEP: HOW TO GET ALL THREE
Mark Folmer and Jon Druker, TrackTik
Just back from a fantastic few days at CALSAGA in the desert of California and if there was one takeaway for us it is that compliance is on everyone's mind.
A good night's sleep is a precious commodity these days. It is even more precious in the security industry, where everyone needs to be alert – from the frontline security providers to the back office teams to the management groups. As a security business owner you are often focused on your client's risk, but what about the risks that your business faces? Being risk-aware in your own business is a constantly moving target, especially when it comes to compliance.
The Financial Cost of Not Being Risk Aware
There have been many news stories about companies being sued and having to pay settlements in the millions of dollars for not having complied with break legislation for their employees. The pain can be financial but also reputational.
California isn't the only state that has break rules for specific categories of employees. In the USA alone there are 21 states that have passed wage orders, statutes and regulations regarding meal and rest breaks. But in California, it hits home, as a General Counsel for a national service provider mentioned to me while at CALSAGA's conference: "It's not if you will get hit by a class-action lawsuit, it's when, so be ready!"
The Personnel Cost of Not Being Risk Aware
Beyond the risks associated with non-compliance, and the potential financial costs, there's an indirect, yet tangible, personnel and performance cost as well. These rules are in place to support security personnel and to also help them perform better. For example, by specifying break types and their duration, this allows security personnel to be more alert, have a more structured workday, be more focused and ultimately deliver better service.
Speaking of performance, there are other workforce risks to be aware of. According to the U.S. Department of Labor, workers are staying at their jobs for shorter periods of time. Tight labor markets, as well as the ability to join the "gig" economy, means you could lose the people who do good work for you. This leads to issues like employee retention and talent management, both of which are critical for security companies. Hiring and keeping good talent is a costly and time-consuming task in any market.
Risk Awareness & Compliance: 3 Parts to Success
It's almost impossible to know how any new legislation might impact your security services business, and whether that will impact you financially. To deal with this, here's a three-part recommendation: People. Process. Technology.
1. People
Make sure the people in your company– at all levels – are aware of what changes impact them, regardless of their position. Companies have internal messaging, mobile devices, emails, newsletters — leverage all of them. When you make it transparent, it makes it harder for people to say "I didn't know."
2. Process
Think of risk awareness like taking stock. Once you know what you have, what you don't have, and what you need, you will gain transparency and clarity to make better judgments, and in turn, take preemptive actions. In security parlance, we all typically refer to this as "mitigating measures". Ask yourself, what can you put in place to mitigate your risk?  Every company in this space should have a plan and process to regularly review existing legislation. Being proactive about legislation will save you time and effort down the road.
3. Technology
As a direct link to the process, your workforce management technology has to be flexible enough to handle these kinds of changes, and document them as well. Having a solution that readily extracts information will save time and money. The software to manage your workforce is a tool that enables the process to be documented, and the people to stay aware of the risk.
Ultimately, these 3 components give you traceability and accountability in your workforce systems and can mean the difference between passing an audit, saving time when gathering records, or having to pay a fine.
Being aware of business risks, managing them and ensuring compliance means you're lowering your own risk. The upside of all this – it gives key stakeholders in your company, at all levels, more peace of mind so you can focus on your business and hopefully even get a good night's sleep!
To read more on this topic, go to our blog.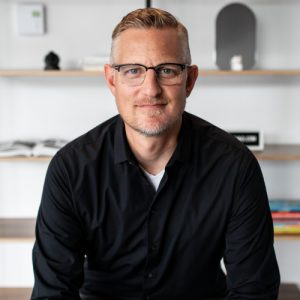 Named to IFSEC's Global Influencers list 2018 for Security Thought Leadership, Mark is a business school graduate, CPP and Member of The Security Institute (MSyI). Mark's background is in security services, corporate security, consulting and workforce software. A graduate of Concordia University in HR Management and International Business, he progressed to several senior management roles responsible for security business units across Canada, including serving as the Senior Manager for Corporate Security at Canada's largest telecommunications company. He launched a consulting business focused on physical security for corporate clients, and has been teaching part-time at the Université de Montréal since 2016. Currently, Mark is the Vice-President, Security and Industry, in the software scaleup TrackTik, and volunteers as SRVP Region 6, Chair of the Security Services Council, the Private Security Officer Standard Technical Committee, and the Private Security Company (PSC.1) working group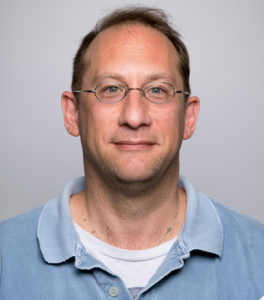 Jon Druker has been in software product development for 20 years. He started in translation and moved into various roles in communications and product development. He's worked for small, medium and large corporations developing and helping to market solutions to meet complex problems in different industries, such as telecommunications, mobile and retail. Recently he's been involved in marketing efforts to explain and position software solutions in AI and now he's working at TrackTik in the Go To Market team.  
https://www.calsaga.org/wp-content/uploads/2021/06/calsaga-web-logo-1.png
0
0
Kate
https://www.calsaga.org/wp-content/uploads/2021/06/calsaga-web-logo-1.png
Kate
2019-11-01 15:51:08
2023-10-18 10:40:23
The Californian 2019 Q4 – LESS RISK, COMPLIANCE, A GOOD NIGHT'S SLEEP: HOW TO GET ALL THREE