ON-CALL AND CALL-IN SHIFTS REQUIRE PAYMENT OF WAGES
Jaimee K. Wellerstein, Esq., Bradley & Gmelich, CALSAGA Network Partner
A sales clerk brought a putative wage and hour class action against his employer, Tilly's, alleging that store employees were due reporting time pay for on-call shifts or call-in shifts in which employees were required to contact the stores two hours before the start of their shift to determine whether they were needed.  The sales clerk argued that having to be on a tether to determine if he should have to report is the same as being under the employer's control and should be compensated as reporting time.
The employer argued that on-call scheduling is not what triggers the Wage Order reporting time pay requirements, but rather when they actually report physically to work.  In Ward v. Tilly's, Inc., 31 Cal. App. 5th 1167 (2/4/2019), the Court of Appeal sided with the employees and held that if an employer directs employees to present themselves for work by telephoning the store two hours prior to the start of a shift, then the Wage Order's reporting time requirement is triggered by the telephonic contact.
Reporting time pay is one-half of the scheduled shift and, in any case, not less than 2-hours of pay at straight time. (See, IWC Wage Order No. 4, section 5.)
LESSON LEARNED:  Although the On-Call or the Call-In models are not typically used in the security industry, if you do, be aware that each employee is deemed to be under the employer's control while they are waiting to see if they will be needed.  As such, reporting time wages are required to be paid.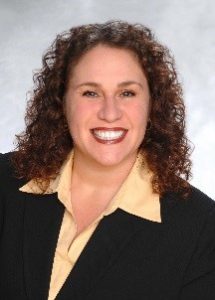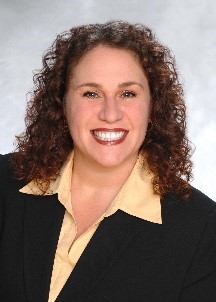 Jaimee K. Wellerstein is a Partner at Bradley & Gmelich LLP, and the Head of the firm's Employment Department. Jaimee concentrates her practice in representing employers in all aspects of employment law, including defense of wage and hour class actions, PAGA claims, discrimination, retaliation, harassment, wrongful discharge, misclassification, and other employment related lawsuits. She also provides employment counseling and training in all of these areas. Jaimee routinely represents employers in federal and state courts and in arbitration proceedings throughout the state, as well as at administrative proceedings before the Equal Employment Opportunity Commission, the California Department of Labor Standards Enforcement, the United States Department of Labor, and other federal and state agencies. Jaimee assists as a Legal Advisor to CALSAGA, and is a member of ASIS International. She is rated AV-Preeminent by Martindale Hubbel, the highest peer rating available. jwellerstein@bglawyers.com 818-243-5200.
https://www.calsaga.org/wp-content/uploads/2021/06/calsaga-web-logo-1.png
0
0
Kate
https://www.calsaga.org/wp-content/uploads/2021/06/calsaga-web-logo-1.png
Kate
2019-04-30 21:59:22
2019-04-30 22:01:59
The Californian 2019 Q2 – ON-CALL AND CALL-IN SHIFTS REQUIRE PAYMENT OF WAGES