THERMAL IMAGING: WHAT I'VE LEARNED
COVID-19 regulations are causing nearly every industry to adopt new technologies for increased physical health security. The temperature screening of guests and employees at every designated entrance of operational locations is mandatory under reopening plans in most states, as well as by major organizations such as the NBA. For accuracy and speed, many leadership teams are voting to invest in temperature screening technology, such as thermal cameras, to ensure that individuals who actively have a fever are immediately identified, documented, and are turned away for testing to reduce the spread of infection.
Thermal Imaging isn't a new technology; it was first used in the Korean War to aid in nighttime combat, translating body heat energy into light to create visibility. Since that time, the technology has been adopted by first emergency responders and rescue teams, electricians, building inspectors, and more. And now, we are seeing this technology used by Security Teams and reopening businesses and offices to execute plans for no-touch temperature tracking. In some cases, it's coupled with facial recognition for easy no-touch shift clock-in.
At CSA360, we've identified some setup and use best practices to help our clients obtain the most accurate readings and records for their contracts, so I thought I would share this information to assist in this time of new tech adoption.
Think about the device: There are so many new devices hitting the market, look for cameras that comply with the FDA's guidelines for accuracy. While there are iPhone and Android apps available on the market, the accuracy of these apps is questionable at best.
Think about the flow of traffic: Complying with temperature checks will inevitably create a bottleneck of traffic at the testing stations. While it only takes a few seconds to scan with a thermal imaging camera, you may need to consider having multiple temping stations to limit compliance disruption. You can save time for employees and clients by choosing a device and software that allows for clock-in/out at the time of screening.
Think about Placement: I've seen some beautiful glass atriums when I've been offsite assisting setups for our clients- DO NOT USE THERMAL CAMERAS IN SUNNY SPACES. That is the best way to skew your testing results. The air temperature fluctuates so much throughout the day, and that will effect your readouts and the body temperatures of the individuals being screened. Instead, find or create a climate-controlled location away from open doors and windows to perform screenings.
Think about the Weather: External temperatures will directly impact the thermal readings of an individual who has just been outdoors. This is true for both thermal cameras and thermometer guns, so perhaps consider having a holding area for people to regulate their temperatures before entering.
Consider the Background: Shiny or reflective objects positioned behind the screening subject could cause readout errors. If you have an issue with this, try hanging a black curtain behind the testing area.
Think about Strategy: This has been an unpopular opinion, but I stand by it. Chokepoint screening is far more accurate than Mass Scanning. One at a time will yield the most accurate results, protecting the people in your spaces as best we can.
There is always more to discuss in Security Technology, but hopefully, these points are helpful as we reopen and protect our spaces.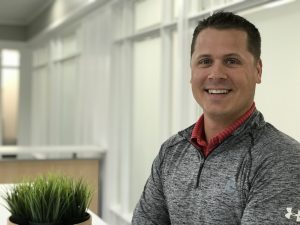 Tony Unfried, CEO of CSA360, holds a master's degree in Public Affairs and Criminal Justice from Indiana University, where he graduated with honors. While enrolled in his master's program, Tony worked for The TJX Companies, Inc., leading the region in loss prevention and moving the company toward technology use in Security. Tony went on to join the most significant security company in Indiana, managing more than 500 employees and 50 sites, including the Indiana Convention Center, Bankers Life Fieldhouse, and Ruoff Home Mortgage Music Center. Seeing a noticeable gap in technology use in the physical security sector, Tony created his first security software application, launched at the Super Bowl in 2012, and recognized twice for Excellence in Mobile Technology by Techpoint. Tony has also spoken on Tech in Physical Security on panels with ASIS and IAVM.
https://www.calsaga.org/wp-content/uploads/2021/06/calsaga-web-logo-1.png
0
0
Kate
https://www.calsaga.org/wp-content/uploads/2021/06/calsaga-web-logo-1.png
Kate
2020-07-31 23:20:25
2023-07-24 13:58:26
The Californian 2020 Q3 – THERMAL IMAGING: WHAT I'VE LEARNED