TERRORISM INSURANCE: SHOULD YOU BE PURCHASING COVERAGE?
Shaun Kelly, Tolman & Wiker, Preferred Broker
Hope everyone is doing well and getting back to normal or close to it.
Based on some conversations I have had lately on terrorism coverage, I thought it would be good to provide a refresher.
If or when another terrorist attack occurs, the allegations will inevitably include lack of security. So, should you add terrorism coverage to your General Liability policy?
 It is important to understand that prior to 9/11, terrorism was included in commercial insurance policies. After 9/11 and the resulting financial losses to insurance carriers, terrorism exclusions started to appear on most insurance policies. These exclusions were applied to eliminate all future terrorism losses. The reasoning behind the exclusions are that the claims are unpredictable and catastrophic, thus making it impossible for insurance carriers to underwrite the risk. The potential losses to the actual target of the terrorism act and the surrounding businesses, including human life, can be devastating. Here are some financial figures from the 9/11 attack:
 

Total loss approximately $100 Billion

Total insured loss $47 Billion (Breakdown by line of coverage)

11% World Trade Center 1 & 2

33% Business Interruption

19% Property other than the WTC

12% Liability

11% Aviation liability

14% Other including life insurance
 With the lack of terrorism coverage available from insurance carriers, the US Congress established the Terrorism Risk Insurance Act (TRIA). TRIA was created by the federal government to assist insurance carriers in offering terrorism coverage to businesses by providing a financial backstop to minimize the economic hardship the insurance carriers may experience with another attack. As defined in TRIA, in order for loss to be triggered, the terrorism act must be "Certified". An act can only be "Certified" if the Secretary of the Treasury, the Secretary of State and the Attorney General of the United States determine the terrorism act meets the following:
 Act of Terrorism
Is a violent act or an act that is dangerous to human life, property or infrastructure.

The act occurs is in the United States, or outside the United States in the case of an US air carrier, vessel and/or missions as described in the Act.

The act was committed by an individual or individuals, as part of an effort to coerce the US civilian population or to influence the policy or affect the conduct of the United States government by coercion.
Limitation to the Certification
The act is committed as part of the course of war declared by Congress

Property and casualty losses do not exceed $5 Million
 The mass shooting in Las Vegas on October 1, 2017 has yet to be determined a "certified" act of terrorism. The anticipated financial settlement to the victims is estimated at over $800 Million. Insured losses paid by insurance carriers are upwards of $750 Million. Those being held responsible are the security provider for the venue and the owner of the Mandalay Bay Hotel.Interesting to note in this case is the "Safety Act". The Safety Act was established by the Department of Homeland Security to limit the liability of providers of anti-terrorism technology. Under the act, "technology" is meant to include products and service providers. Security falls under the list of service providers. This is the first time that the Safety Act is being considered and tested in a legal proceeding. The security firm involved in the mass shooting is certified by the DHS under the Safety Act. For information and details on the Safety Act, click the link: www.safetyact.gov
 There are many violent events and uncertainties today (Mass shootings, riots, softening of the borders…COVID?) that border on the line of being an act of terrorism. Terrorism insurance may not be for everyone, however here are some criteria to assist you in determining your terrorism exposure and cost:
Location of your clients

Large metropolitan cities or areas

Historical landmarks

Government buildings

Tourist destinations and surrounding areas

Stadiums and large venues

Other…

Types of clients

Schools, universities, colleges…

Oil refineries, utility and water companies…

Nightclubs, casinos…

Airports

Shopping centers and movie theaters

Hospitals and healthcare facilities

Hotels

Other…

Cost

Normally 5-10% of premium for General Liability (Separate premiums for other lines of coverage, terrorism is included in workers compensation)  
 In conclusion, we should evaluate the potential risk in all areas of our businesses. Implementing a strong risk management program to minimize the probability of loss is extremely important. Some risks you can avoid, accept, minimize or transfer. Terrorism is one of the most unpredictable and catastrophic losses that can affect your business. In evaluating the terrorism risk, in most cases I would rather have the insurance coverage and be able to sleep better at night.
 Please do not hesitate to contact me if you have any questions.
 Thank you.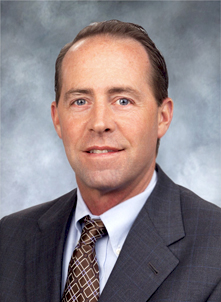 Shaun Kelly joined Tolman & Wiker Insurance Services in 2005.  He specializes in all lines of property and casualty insurance for industries including contract security firms, agriculture, construction, oil and gas. Shaun received a BS in Business Administration with a major in Finance from California State University in Fresno, California. He is an active member of several industry associations, including the Association CALSAGA, the Kern County Builders Exchange and the Independent Insurance Agents of Kern County. Shaun can be reached at 661-616-4700 or skelly@tolmanandwiker.com.
https://www.calsaga.org/wp-content/uploads/2021/06/calsaga-web-logo-1.png
0
0
Aley Moyer
https://www.calsaga.org/wp-content/uploads/2021/06/calsaga-web-logo-1.png
Aley Moyer
2021-04-27 19:18:59
2023-06-29 10:33:35
The Californian 2021 Q2 – TERRORISM INSURANCE: SHOULD YOU BE PURCHASING COVERAGE?