WHAT YOU SHOULD KNOW ABOUT CALIFORNIA WORK BREAK LAWS
Debbie Howlett, TrackTik, Network Partner
While many security companies recognize that hungry and tired security officers aren't at their most productive, providing meal or rest breaks to employees isn't universally required by law (though many employers do provide meal or rest breaks out of courtesy).  
It is well-known that the state of California has some of the strictest employment laws in the United States. And while a number of U.S. states do require employers to provide meal breaks or rest breaks, California is only one of a few states that require both. It also requires that security companies pay their officers for some of this time by offering both a meal break and paid rest breaks.  
Meal Breaks
California law requires that for every five hours a security officer has worked, security companies must provide a 30-minute meal break. However, companies do not have to pay for this time – meal breaks are unpaid. So if the officer only works six hours or less, they can waive the right to a meal break. Security officers who work ten hours are entitled to a second 30 meal break which is also unpaid. If the entire shift doesn't exceed 12 hours, then an officer can waive the second break as long as the officer took the first break. Two breaks may not be waived in one day.  
Rest Breaks
California law also requires companies to provide rest breaks to their officers. For every four hours worked, security companies must provide a paid 10-minute rest break. Security officers who work less than three-and-a-half hours are generally not offered rest breaks. 
As with all legislation, compliance with California's labor laws is critical for security organizations since a failure to comply can lead to costly labor claims, stiff penalties, and lawsuits. So staying compliant with meal and rest breaks requirements is critical.  
Recent Lawsuits
Here are two examples of the consequences of not complying with California Work Break Laws, although there are some exceptions to the laws like for private-sector emergency workers who need to be available during their entire shift. 
In 2019, a resort located in Rancho Palos Verdes settled a class-action lawsuit with its hotel workers for $2.1 million. The Terranea Resort failed to provide hotel employees with rest and meal breaks, as well as numerous other violations under California labor law. 
Also in 2019, McDonald's agreed to pay $26 million to settle a 6-year old lawsuit that alleged it violated wage and hour laws by not granting meal and rest breaks for 38,000 workers at its California restaurants. While McDonald's didn't admit culpability in the lawsuit, it did agree to ensure employees get adequate breaks.  
Advanced Break Management
To address the complexity of California work break laws, security companies should look for a security workforce management solution that includes Advanced Break Management. This allows supervisors and managers to implement break rules and automate break management to ensure that employees take the right breaks at the right time. It also ensures that you remain in compliance with the strictest labor legislation in your jurisdiction.   
A good rule of thumb here is to choose a solution that enables multiple meal and rest break rules to be created instantaneously, and alerts so security officers are always aware of breaks for best performance. Other important features include an overview of guard break schedules, simplified scheduling according to positions rather than individuals, and break reminders and overriding features for changes and exceptions.  
Advanced break management gives security organizations peace of mind by making it easier to comply with California's ever-changing break rules and legislation – and reduce legal and financial risk – while simultaneously increasing workforce flexibility and guard productivity.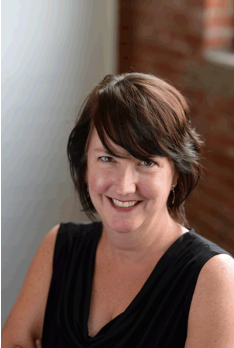 Debbie is an experienced writer with a demonstrated history of working in the security industry. She is based in Montreal, Canada, with TrackTik—a dynamic and cutting-edge tech company that sells cloud-based security workforce management software.

Debbie Howlett 
Content Specialist 
TrackTik 
debbie.howlett@tracktik.com
Twitter: @TrackTik  
https://www.calsaga.org/wp-content/uploads/2021/06/calsaga-web-logo-1.png
0
0
Aley Moyer
https://www.calsaga.org/wp-content/uploads/2021/06/calsaga-web-logo-1.png
Aley Moyer
2020-11-07 12:48:26
2023-07-24 13:56:52
The Californian 2020 Q4 – WHAT YOU SHOULD KNOW ABOUT CALIFORNIA WORK BREAK LAWS