BENEFITS OF ONLINE TRAINING FOR SECURITY OFFICERS
Traditional methods of training were confined to four walls, where a room full of participants would listen to a facilitator who stood at the front of the class.  With today's technologies, we can now think outside the box, or if you will, train outside the four walls. With the necessity for social distancing in certain locations, taking training courses online is not only logical, but the safe option. These days, security officers can receive online training on a range of different topics, ranging from communications to the theory portion of armed training. Ensure you take your training from a top online training platform for security officers. This article discusses the benefits of online training for security officers. 
Tools Needed For Online Learning
Before we dive into the benefits of online training for security officers, we have to take a moment to highlight the tools someone would need for online learning. As we know, for the traditional on-site methods of training, all one needs is a notebook, a pen and, of course, to show up on time at some location which may or may not be convenient. However, in an online environment, the learner will need the following in order to access their instructional materials that may include videos, audio, text and images: 
Laptop, desktop, tablet or s

martphone

 

Strong internet

 

Space for re-enact demos and practice, and

 

Props for practice, if necessary

 
Convenience and Flexibility
Because online training courses are available 24/7, prospective security officers can take their mandatory training at a timethat is convenient for them. This flexibility allows trainees to fit their training around their lifestyle, rather than the other way around. This is especially vital for trainees with children, or prospective security officers still working at another job. Imagine having to juggle a full-time job with on-site training; that could translate to long commute hours and loss of weekends. Also, online training reduces the chance of a security officer missing their training, which potentially could result in committing errors while on duty. 
Compliance and Liability
As Calsaga is correct to remind its members regularly, all security officers, and by extension security companies in California, are required to meet the training and continuing education standards set out by the BSIS. No exceptions. 
There are many existing BSIS approved, third-party online trainers.  Your security officers will find one of them to receive training, and then your company must have the administration process in place to know when training is due by guard, track down the security officer to obtain the certificates and properly store them consistently, every time.  Likewise, there are integrated training platforms, like GuardsLink, that not only include the training for consistency across all your guards, but includes the tracking and proper, secure storage of certificates to ensure compliance.  Whether you send your security officer to obtain third-party online training or you have a platform to simplify the process in-house, your obligation remains the same –  to maintain compliance with training requirements to protect your company and security officers from compliance findings and/or liability issues.  
No Class Size Minimum & More Precise Training
With online training, it is easier and faster to distribute learning resources and monitor and track how security officers are engaging with the content. Training is available on-demand and does not require special planning and logistics. To access, all one needs to do is make a purchase, create an account, and find a convenient time to work through the learning materials. The right training can be taken at the right time, without the concern of whether there are enough trainees to justify the coordination and cost of on-site training.  
Manage Dissemination of Protocols
When a new security protocol or guideline is issued, whether from regulators or internal, it is easier to manage its dissemination among security officers in active service through online training. This way, SOPs (Standard Operating Procedures) and other procedural materials can reach those it is intended for in a streamlined manner.  
Opportunity for One-on-One
The majority of time traditional training involves one-to-many. Although online training is also one-to-many, the opportunity for having a one-on-one with the facilitator is greater because learning management systems (LMS) are built to have a one-on-one feature by default. On-site training has to follow specific schedules, especially where the venue and/or trainer have to be booked and paid for. It is different for online training, as trainees can drop their questions and receive feedback from the facilitator at each other's convenience. Sometimes, this one-on-one opportunity could be extended post-training, which could be helpful for those new on the job. 
Go In-Depth on Niche Topics
As new situations arise in society, new security issues will also arise. Using online training, security officers and security companies are assured of receiving high-value training from those with subject matter expertise on niche topics. For instance, with active shooter training, who better to facilitate than one who had previously trained for and worked in an active shooter environment from the perspective of a security and public safety professional? Everyone can also save time by having the facilitator record once, rather than having to be physically present in several locations.  
Reduce Costs
On-site training involves several costs like equipment, location, transportation, trainers per session, and so on. With online training the purchase is the only cost, where the individual gets unlimited access at their convenience. Importantly, quality online training does not have to mean expensive.  Several vendors, including GuardsLink, offer affordable online training, whether the cost is picked up by the individual security officer or company. In fact, security companies can expect to get discounts when purchasing in bulk on behalf of their security officers. 
Conclusion
Of course, there are limitations to online training such as slow internet connection, distractions at home, and space for practice. However, the benefits outweigh the limitations. Current realities have created an essential need for transitioning to digital. Education, training and professional development have now transitioned online. Benefits of online training for security officers  
range from convenience and flexibility, reduced costs, and easy tracking. Not only that, but clients can be assured that your security officers are up to date on security trends that will keep their business, staff and properties secure.  Choosing to take training courses online is a smart move.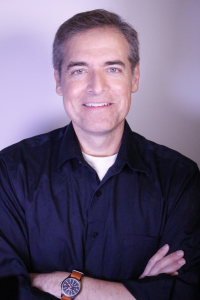 Armand Adkins is CEO of Security Alliance Group (SAGPro.com), a provider of best-in-class support services/systems for small to mid-sized private security guard companies. With 25 years of legal, compliance and operational experience, Armand leads a dynamic company that delivers two unique services to address the training and hiring needs of security companies.
GuardsLink platform gives security companies the ability to provide their employees branded online training that is both affordable and quality, and includes an integrated system to monitor and manage guard training. 
SecurityHires (SecurityHires.com) is a security industry focused job board designed and built using cutting edge technology to assist in all the hiring requirements of security companies seeking qualified guards.  
Those looking for an intuitive and robust training solution implemented at no cost with a revenue sharing model, or more information regarding the benefits of the industry specific job board, should contact Armand at info@sagpro.com or call (888) 360-9373.
https://www.calsaga.org/wp-content/uploads/2021/06/calsaga-web-logo-1.png
0
0
Aley Moyer
https://www.calsaga.org/wp-content/uploads/2021/06/calsaga-web-logo-1.png
Aley Moyer
2020-11-07 12:27:00
2023-07-24 13:57:03
The Californian 2020 Q4 – BENEFITS OF ONLINE TRAINING FOR SECURITY OFFICERS