NEW YEAR, NEW DECADE, NEW LAWS!
2020 EMPLOYMENT LAW UPDATE FOR CALIFORNIA EMPLOYERS
Jaimee K. Wellerstein, Esq. & Annette M. Barber, Esq., Bradley & Gmelich LLP
As we ring in a new year and a new decade, California employers are faced with a number of important new laws. Following are some key employment laws taking effect this year:
Sexual Harassment Training (SB 530): Last year, California employers were faced with SB 1343 which requires employers with at least 5 employees to provide at least one (1) hour of sexual harassment prevention training to all non-supervisory employees and two (2) hours for supervisory employees in California by January 1, 2020. SB 530 extends the deadline for mandatory sexual harassment training to January 1, 2021, and requires new supervisors to be provided trained within six (6) months of the assumption of a supervisory position.
Note that temporary services employers (including private patrol operators) must train all newly hired employees as of January 1, 2020, within 30 days of hire or 100 hours worked, whichever is earlier. Temporary services employers have until January 1, 2021 to train all current employees.
Prohibition of Mandatory Arbitration Agreements (AB 51): Intending to ban mandatory arbitration agreements, AB 51 was scheduled to go into effect on January 1, 2020. However, on December 30, 2019, a federal court issued a last minute temporary restraining order blocking AB 51 from going into effect and scheduled a hearing.
If it goes into effect, AB 51 would prohibit employers from being able to require applicants and employees to enter into arbitration agreements as a condition of employment. For now, the temporary restraining order remains intact and the matter has been taken under submission. Supplemental briefing is to be filed by the parties on January 24, 2020.
Sanctions for Failure of Employer to Timely Pay Arbitration Costs (SB 707): Employers must pay all arbitration fees and costs on time. If not paid within thirty (30) days, the employer is in material breach and waives its right to compel arbitration. Employer could then be subject to attorney's fees and costs, and possibly evidentiary and terminating sanctions.
Expansion of Lactation Accommodation Requirements (SB 142): Lactation space must now include running water, refrigeration to store milk, and electricity or charging stations for electric or battery operated breast pumps.  The bill also provides for additional break time to express milk, policy requirements and penalties under the Labor Code for violations.
Settlement Agreements (AB 749): AB 749 voids "no rehire" provisions in settlement agreements entered into on or after January 1, 2020.  The law does include some significant exceptions, including where the employer made a good faith determination that the individual engaged in sexual harassment or assault.  Further, the law does not require an employer to rehire an individual "if there is a legitimate non-discriminatory or non-retaliatory reason for terminating the employment relationship or refusing to rehire the person."
Independent Contractors (AB 5): AB 5 codifies the Dynamex Operations West, Inc. ruling, which changed the test used to determine whether California workers are deemed independent contractors. AB 5 codifies the "ABC" test, established in Dynamex, which presumes that all workers are employees, and places the burden on the hiring business to establish all of the following to classify a worker as a contractor: (A) the worker is free from the control and direction of the hirer in connection with the performance of the work; (B) the worker performs work that is outside the usual course of the hiring entity's business; and (C) the worker is customarily engaged in an independently established trade, occupation or business of the same nature as the work performed for the hiring entity. If the company fails to establish any factor, the worker will be classified as an employee.  Extreme care and caution should be used with regard to classification of all independent contractors.
Prohibited Discrimination Based on Race Based Hairstyles (SB 188): Known as the Creating a Respectful and Open Workplace for Natural Hair (CROWN) Act, this law expands the definition of "race" under the California Fair Employment and Housing Act (FEHA) to include traits historically associated with race, such as hair texture and protective hairstyles. "Protective hairstyles" include, but are not limited to, "braids, locks, and twists." The CROWN Act acknowledges the disparate impact workplace dress code and grooming policies potentially could have on black individuals. Policies that prohibit natural hair, including afros, braids, twists, and locks, are more likely to deter black applicants and burden or punish black employees than any other group. Employers should review their dress codes, grooming policies, and general hiring and employment practices to ensure compliance.
Statute of Limitations for FEHA Claims Extended to Three Years (AB 9): Under existing law, the California Fair Employment and Housing Act (FEHA) requires that an employee alleging discrimination, harassment, or retaliation must first file a verified complaint with the Department of Fair Employment and Housing (DFEH) before filing a civil action in court. Currently, the employee has a one (1) year statute of limitations to file their DFEH complaint. AB 9, known as the Stop Harassment and Reporting Extension (SHARE) Act, extends the deadline to file a claim with the DFEH to three (3) years. Employers should note that AB 9 does not revive claims that have already lapsed under the current one-year statute of limitations rule.
Amendment to California Consumer Privacy Act ("CCPA") (AB 25): AB 25 clarifies that "consumers" under the CCPA includes employers, but exempts employers if they are collecting employee data for purposes solely relating to employment.  However, this exemption will expire on January 1, 2021. For now, businesses must:  1) implement physical and electronic security measures to safeguard personnel information of employees and job applicants; and 2) provide a disclosure notice to employees and job applicants listing the categories of "personal information" collected about them and the purposes for which the information will be used.  The disclosure may be provided to current employees through a handbook or memo, and to applicants at the time of
Recovery of Civil Penalties for Unpaid Wages (AB 673): Employees now have the right to recover civil penalties for unpaid wages. These civil penalties were previously enforceable only through an action by the Labor Commissioner.  Now, employees can recover $100 for each initial violation, and for a "subsequent violation, or any willful or intentional violation" of $200 for each failure to pay. AB 673 limits employee recovery to statutory penalties or civil penalties under the Private Attorney's General Act ("PAGA"), but not both, for the same violation.
Unpaid Wages (SB 688): Amending Labor Code section 1197.1, which currently permits the Labor Commissioner to cite employers for failing to pay at least the minimum wage, SB 688 expands the power to issue citations for violations of unpaid wages that were less than the wage set by contract in excess of minimum wage.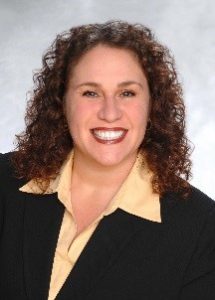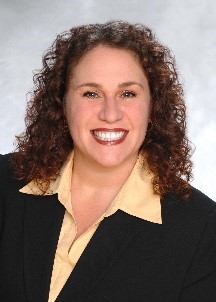 Jaimee K. Wellerstein is a Partner at Bradley & Gmelich LLP, and the Head of the firm's Employment Department. Jaimee concentrates her practice in representing employers in all aspects of employment law, including defense of wage and hour class actions, PAGA claims, discrimination, retaliation, harassment, wrongful discharge, misclassification, and other employment related lawsuits. She also provides employment counseling and training in all of these areas.
Jaimee routinely represents employers in federal and state courts and in arbitration proceedings throughout the state, as well as at administrative proceedings before the Equal Employment Opportunity Commission, the California Department of Labor Standards Enforcement, the United States Department of Labor, and other federal and state agencies. Jaimee assists as a Legal Advisor to CALSAGA, and is a member of ASIS International. She is rated AV-Preeminent by Martindale Hubbell, the highest peer rating available. jwellerstein@bglawyers.com / 818-243-5200.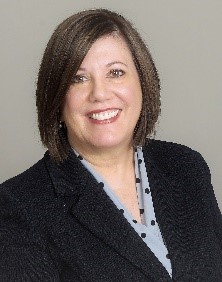 Annette M. Barber is Special Counsel on Bradley & Gmelich LLP's Employment Team.  She represents clients providing employment advice and counsel in all aspects of hiring, performance management, training, compensation, and termination. Annette spent the past 17 years working with a global security company of 100,000 U.S. employees as an employment law attorney and then as Corporate Vice President directing HR Compliance nationwide for all 50 states, Puerto Rico and Guam.
Annette drafts and revises policies, handbooks, and extensive training materials for the firm's clients. She provides workplace trainings, as well as workplace investigations. She is a member of the Association of Workplace Investigators, numerous bar associations and employment law sections.  abarber@bglawyers.com / 818-243-5200.
https://www.calsaga.org/wp-content/uploads/2021/06/calsaga-web-logo-1.png
0
0
Kate
https://www.calsaga.org/wp-content/uploads/2021/06/calsaga-web-logo-1.png
Kate
2020-02-01 21:51:33
2020-02-03 23:13:37
The Californian 2020 Q1 – NEW YEAR, NEW DECADE, NEW LAWS!