IMPROVING RISK MANAGEMENT NEEDED AS INSURANCE COSTS RISE
Tory Brownyard, Brownyard Group
Over the last decade the security industry has enjoyed what we in the insurance business call a "soft market." That means underwriting guidelines loosen, making it easy to obtain coverage, and premiums decrease for many accounts. In fact, some security firms have been seeing lower insurance rates today than they had 15 years ago.
However, a rash of large legal settlements is resulting in the hardening of the security insurance market. That is, insurers are losing their appetite for some risk. This means they are instituting stricter underwriting guidelines for security firms, increasing rates and (perhaps) limiting coverage offered, especially to those with a history of severe or frequent claims. Firms with a troubled risk profile are likely to see substantial rate increases.
Large Settlements
Among the large legal settlements involving security professionals in the last 10 years are several in California. In a case dating from 2006 involving a teenager who was disabled following a shooting in a Fontana public housing complex, the security firm patrolling the area was held partially liable for a $55 million settlement. The settlement was made in 2013 — meaning the case was in costly litigation for years.
In 2010, an immigrant house painter was brutally beaten by a security guard in a Los Angeles bar and left with brain damage. Three years later, the security firm was held directly liable for negligent hiring and training of an untrained, unlicensed guard, and a jury awarded the victim $58 million for pain, suffering and medical expenses.
While these cases are infrequent and do not follow a distinct pattern in terms of setting or victims, they are having wide-ranging consequences for the security industry and the role of security officers, as well as for the security insurance market. Security firms are being implicated more often in very costly suits. While frequency of claims for security firms is generally not an issue, the increase in the severity of the claims being brought against firms is a cause of concern for insurers. Plus, the increased severity that we've witnessed over the last decade not only affects the security firms involved in claims, but the industry as a whole.
The increase in frequency of active shooter incidents is also having an impact on the risk profile of security firms. Since 1982, California has had the highest number of active shooter incidents of any state, including the most in 2018. Security officers, which are often the first line of defense in these incidents, can be the target of claims that allege they failed to prevent the tragedy.
Improving Risk Profiles
While individual security firms may have little control over these industry-wide trends, they can improve their own risk profile and limit their liability in the event of an incident, thus helping them minimize rate increases and preventing denial of coverage by a trusted insurance partner.
As I discussed in an article in The Californian last year, there are specific steps security firms can take to reduce their exposure:
Limit liability with carefully worded contracts. Some security services contracts may transfer a great deal of liability to a security firm, and that can be a problem when there is a claim. Instead, look for language that will limit liability to the security firm's own negligence and not assume liability for a client's negligence.
Make sure contracts clearly state the duties and responsibilities of the security officers. This can help limit liability when sorting out the details after an incident.
Make hiring and training a priority. Ensure security officers have an appropriate background for their posts. For example, insurers want officers with law enforcement experience at armed posts. In addition, make sure officers are trained for the specific settings in which they work. Underwriters like to see this type of situational training.
Consider the different risks of different industries. When evaluating potential risk, underwriters look carefully at whether the industry is high-risk. These are posts that have a great deal of exposure to the public, large crowds or criminal activity, as well as active shooter risk.
These are just some of the issues to consider when discussing your insurance policy with your insurance broker. With changes in today's insurance market, security firms will be well served by proactive risk management and loss control — efforts that may help secure insurance and limit premium increases.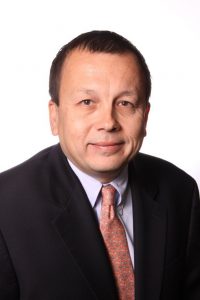 Tory Brownyard, CPCU, is president of Brownyard Group (www.brownyard.com), an insurance program administrator with specialty programs for select industry groups. In addition to his responsibilities as President, he currently spearheads the Brownguard security guard insurance program. Tory is a highly-regarded subject matter expert in the field of Security insurance and has contributed to industry publications such as Security Magazine and has been featured regularly in leading insurance publications. He can be contacted at TBrownyard@brownyard.com.
https://www.calsaga.org/wp-content/uploads/2021/06/calsaga-web-logo-1.png
0
0
Kate
https://www.calsaga.org/wp-content/uploads/2021/06/calsaga-web-logo-1.png
Kate
2020-02-01 21:43:45
2023-07-24 14:02:19
The Californian 2020 Q1 – IMPROVING RISK MANAGEMENT NEEDED AS INSURANCE COSTS RISE