U.S. SUPREME COURT: COURTS MAY ONLY COMPEL CLASS-WIDE ARBITRATION IF EXPRESSLY AGREED UPON IN EMPLOYMENT ARBITRATION AGREEMENT
Jaimee K. Wellerstein, Esq., Bradley & Gmelich, CALSAGA Network Partner
In a split 5-4 decision in Lamps Plus, Inc. v. Varela, No. 17-988 (Apr. 24, 2019), the U.S. Supreme Court held that courts may only compel class action arbitration where the parties expressly declare their intent to be bound by such actions in their arbitration agreement. The holding and rationale are important to employers because the Court decisively ruled that class arbitration "fundamentally" changes the nature of the "traditional individualized arbitration" envisioned by the Federal Arbitration Act. Thus, the Supreme Court said, "Courts may not infer from an ambiguous agreement that parties have consented to arbitrate on a classwide basis."
Following the Supreme Court's ruling, arbitration agreements must unequivocally state that the parties agree to resolve class actions through arbitration in order to proceed this way. Courts cannot compel the parties to arbitration when an arbitration agreement is ambiguous about the availability of class arbitration.
Employer Takeaway: This ruling is a win for employers. Courts can no longer impose class-wide arbitration unless the employer's arbitration agreement clearly authorizes this. Only express agreements between the parties can lead to class arbitration. Companies, along with their counsel, should review their employment arbitration agreements to determine whether they comply with the SCOTUS standards.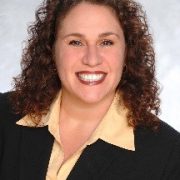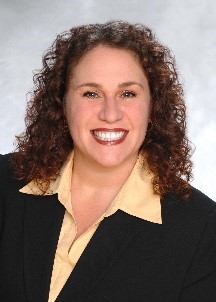 Jaimee K. Wellerstein is a Partner at Bradley & Gmelich LLP, and the Head of the firm's Employment Department. Jaimee concentrates her practice in representing employers in all aspects of employment law, including defense of wage and hour class actions, PAGA claims, discrimination, retaliation, harassment, wrongful discharge, misclassification, and other employment related lawsuits. She also provides employment counseling and training in all of these areas. Jaimee routinely represents employers in federal and state courts and in arbitration proceedings throughout the state, as well as at administrative proceedings before the Equal Employment Opportunity Commission, the California Department of Labor Standards Enforcement, the United States Department of Labor, and other federal and state agencies. Jaimee assists as a Legal Advisor to CALSAGA, and is a member of ASIS International. She is rated AV-Preeminent by Martindale Hubbel, the highest peer rating available. jwellerstein@bglawyers.com 818-243-5200.
https://www.calsaga.org/wp-content/uploads/2021/06/calsaga-web-logo-1.png
0
0
Kate
https://www.calsaga.org/wp-content/uploads/2021/06/calsaga-web-logo-1.png
Kate
2019-04-29 22:41:28
2019-05-01 13:22:50
The Californian 2019 Q2 – U.S. SUPREME COURT: COURTS MAY ONLY COMPEL CLASS-WIDE ARBITRATION IF EXPRESSLY AGREED UPON IN EMPLOYMENT ARBITRATION AGREEMENT