EDUCATING YOUR CLIENTS ON THE PERILS OF REST PERIOD VIOLATIONS
Annette M. Barber, Esq., Bradley & Gmelich, CALSAGA Network Partner
How many times have you attempted to discuss rest periods and the need for relief with your clients?  How did that go?  Did you receive a glazed look that showed lack of interest, or did you receive a hostile response such as "Those are your employees – they are not my responsibility!"  If you are like a lot of account managers, you might have decided not to pursue the issue further and silently vowed to yourself that you would handle this.  Did I summarize this scenario accurately?  If yes, you are not alone.
Unless you have been living in a cave for the past two years, you know that the ruling in Augustus v. ABM Security Industries, Inc., significantly changed the way security professionals operate their businesses. It doesn't matter any longer if you have one lone guard at a site:  he or she must receive two paid ten minute breaks each day, free from all duties, or you must pay the employee an additional hour of pay for each day.  End of story.
Some businesses may decide to pay the extra hour due to no other reasonable options.  But some of you may decide to partner with your clients to try to develop options to stay legally compliant without incurring additional costs.  That requires you to educate your clients and to also be creative.
Educating your clients shouldn't be so difficult, right?  But your client's "What's in it for me?" response when you approach the topic is not for the faint of heart.  Here is an approach that might work.
Start with the positives – we value your business, we want to ensure the coverage you want and need, we want to limit your liability and prevent co-employment issues.
The ruling in Augustus was unexpected and impractical, but is now the law and we need to comply.
We will be charged one hour of pay for every violation if we cannot give our employees rest periods free from all duties.
And unfortunately, California Labor Code section 2810.3 now makes clients of staffing companies (which guard companies fall under) share in the liability for wage and hour violations of the staffing company, which can include penalties and interest. You could be named in a wage and hour class action lawsuit, which are on the rise.
So we would like to partner with you on reaching some solutions to allow both of us to stay compliant.
At this point, you should offer a few solutions, preferably those that will not cost the client more money, but the reality is that both you and the client should share in any extra costs.
It may be that it is so important to the client that a lone guard not receive an off duty rest period and the client is willing to pay an additional hour of pay (doubtful).  Or maybe the client will agree to let the officer put up a sign that says "Back in 10 minutes."  Maybe the client has a receptionist that could fill in for an officer twice a day.  In the grand scheme of things, specifically an 8-hour shift, two 10-minute breaks shouldn't be a deal breaker.
This issue will need to be readdressed as service issues arise, service needs change, staffing changes, etc.  If you are having concerns about a client and/or staying compliant with this requirement, don't hesitate to reach out to counsel experienced with the security industry.  Wage and hour lawsuits are the most commonly filed lawsuit in the state of California.  Don't let your company be another statistic.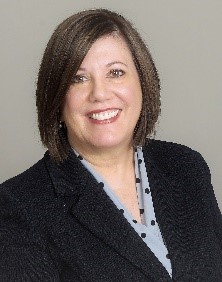 Annette M. Barber is Special Counsel on Bradley & Gmelich LLP's Employment Team.  She represents clients providing employment advice and counsel in all aspects of hiring, performance management, training, compensation, and termination. Ms. Barber spent the past 17 years working with a global security company of 100,000 U.S. employees as an employment law attorney and then as Corporate Vice President directing HR Compliance nationwide for all 50 states, Puerto Rico and Guam.
Annette drafts and revises policies, handbooks, and extensive training materials for the firm's clients.  She is a member of the Association of Workplace Investigators, numerous bar associations and employment law sections.  abarber@bglawyers.com / 818-243-5200
https://www.calsaga.org/wp-content/uploads/2021/06/calsaga-web-logo-1.png
0
0
Kate
https://www.calsaga.org/wp-content/uploads/2021/06/calsaga-web-logo-1.png
Kate
2019-01-31 23:28:09
2022-07-16 12:05:38
The Californian 2019 Q1 – EDUCATING YOUR CLIENTS ON THE PERILS OF REST PERIOD VIOLATIONS