ACTIVE SHOOTER INCIDENTS: HOW SECURITY OFFICERS ARE HELD LIABLE
Tory Brownyard, President, Brownyard Group
The sheer volume of active assailant incidents in 2017 and 2018 has left many observers feeling the prognosis is grim for halting these incidents. Yet the security industry has remained a practical and hopeful voice in response, as experts seek to address the threat head-on with strategies and practices for access control, de-escalation and timely reporting.
However, one critical element is sometimes left out of these discussions: reducing potential liabilities. In the aftermath of active shooter incidents, as we all search for a cause, sometimes security is held up as the party at fault. Even if an officer behaves professionally, they may be held liable—whether it's a verdict in the courtroom or the perception of those who read or view it in the media.
It may seem self-serving to focus on mitigating the risks associated with protection. I know security professionals want to focus on protecting the people and businesses they have been hired to serve. Yet they can't do that job if they do not protect themselves as well.
Clients have high expectations for security officers. In fact, they sometimes expect security contracts to guarantee total safety and security, which no firm can promise. From an insurance perspective, I recommend firms seek to include indemnification clauses in their contracts, which transfer risk from the security professionals to the people who contract them, essentially holding the security professionals harmless. Similarly, contracts may include force majeure clauses, which remove liability in the case of an unforeseeable or extraordinary incident.
However, the reality is that contracts do not always include this language. When they do, the incidents that are covered by either clause can be up for debate. When that is combined with the very real and valid trust clients put in security professionals, it can result in litigation. These lawsuits may include allegations of negligent security, failure to protect or failure to anticipate foreseeable violence.
During litigation, attorneys sometimes raise the issue of poorly designed or improperly followed policies and procedures. For example, some businesses have a "zero tolerance policy" for workplace violence. This is communicated to security officers with little indication of how this impacts their post orders or how they should respond in specific situations. Instead, post orders communicated in contracts should create clear expectations for officers and, ideally, be developed in conjunction with security experts.
Clear policies and procedures not only protect everyone during an active shooter incident, but also can help security professionals defend themselves in the event of a lawsuit. A customized active shooter response plan—that details a security officer's role—is a critical tool for reducing losses during a tragic incident.
It should also be emphasized that training supports post orders, policies, procedures and response plans, both for officers and for the people they are protecting. Without effective training, neither party will be able to execute even the most carefully designed plans.
Yet how do you plan when clients do not fully grasp their exposures and security flaws? Planning without a security assessment puts security professionals in a difficult position as they are asked to execute policies and procedures that they do not agree offer the best protection. Even if a client declines, offering a security assessment—and doing so in writing—allows the client to consider the option for the future and demonstrates the security firm was diligent in attempting to fulfill their obligations to the client.
I am sure security professionals would prefer to focus on their area of expertise—protection—not the threat of lawsuits. But taking a proactive approach to managing active shooter risks and attending to potential sources of liability can free officers to focus on what they do best.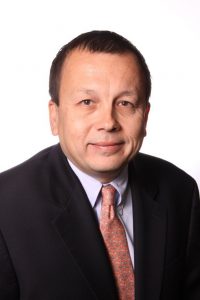 Tory Brownyard, CPCU, is president of Brownyard Group (www.brownyard.com), an insurance program administrator with specialty programs for select industry groups. In addition to his responsibilities as President, he currently spearheads the Brownguard security guard insurance program. For more information, contact him at TBrownyard@brownyard.com.
https://www.calsaga.org/wp-content/uploads/2021/06/calsaga-web-logo-1.png
0
0
Kate
https://www.calsaga.org/wp-content/uploads/2021/06/calsaga-web-logo-1.png
Kate
2018-10-29 23:05:41
2022-05-23 12:41:32
THE CALIFORNIAN 2018 Q4 – ACTIVE SHOOTER INCIDENTS: HOW SECURITY OFFICERS ARE HELD LIABLE