Balancing Ops and Back-Office Resources for Profitable Growth
Lindsay Uleman, TEAM Software, CALSAGA Network Partner
The security industry is one of the most critical, essential and rapidly evolving sectors in the world. With a market size already over $54 billion and expected growth in the years to come, security companies should be positioning their businesses to best win new business and scale services to match growth projections.
To do this, you must first have a clear understanding of potential roadblocks in your management of field operations and the correlating resources built into your back office. Once you overcome these barriers, you can move towards more nuanced elements of winning more business and scaling revenue-driven business growth.
Managing your field officers – better
The fact of the matter is that a growing business needs technologies and processes to keep pace with their growth. That means having a system that can accurately:
? Record and track timekeeping including nuanced needs like meal and rest breaks
? Ensure the right officer is assigned to the right contract based on compliance needs and qualifications
? Keep up with scheduling changes, including no-shows, tardiness and supervisors standing post
? Provide a system for clear incident management and resolution
? Improve proof of service tracking and reporting on work being completed in the field
The truth is, many security companies are still trying to achieve these standards using spreadsheets or hard-copy documentation. Others may have implemented a specific software solution for each bullet point, resulting in manual data manipulation and inaccurate data reference points.
The technologies you use to support your business can just as easily stall growth than support it. What may have worked for your business in the past might not be scalable as you're taking on more contracts (and hiring more employees to execute on them).
Take the time to make sure you have the right framework in place to support your growing workforce with effective timekeeping, scheduling, service delivery and reporting processes. Doing so now will reduce rework – or needing to start from scratch – years down the road when your clients may walk away from you because of it.
Building an effective back office at scale
As many security companies secure bids and hire officers to meet those specific SLAs, many are finding themselves having to commensurately increase the resources they're putting into their back office to keep pace.
That's not sustainable. If you're constantly increasing your operations and back-office at a 1:1 growth rate, the revenue gained from new contracts will constantly be allocated to cover your growing overhead. Essentially, that just means everyone is doing more work without much to show for it.
Instead, invest in solutions that reduce the amount of time your back-office teams are spending on manual tasks related to payroll, HR, accounting and reconciliation. It's even better if your solution can take the data that's already been collected from the field – especially time keeping records – and funnel that downstream to inform client invoicing and issuing accurate payroll.
When looking for a system that can do these things, keep an eye out for:
? Automated workflows
? Shared data
? Inform employee and customer self service portals
? Support integrated accounting
? Reduce liability
? Support compliance
? Cut back on manual work
There will always be a need for back-office management and support. But when given the right tools, your existing teams should be able to complete more work at scale no matter your company's growth rate.
Achieving a balanced ratio
With the growing market, there's no reason you can't scoop up available market share in the years to come – as long as you have the right systems in place.
Enterprise software solutions can help in balancing the needs of both your field-based officers and your back office. With appropriate resource allocation, you can maintain a growth trajectory that is profitable and scalable no matter what lies ahead.
Learn more about striking the right balance with your team. Watch this video case study on achieving scalable growth without growing support staff at teamsoftware.com.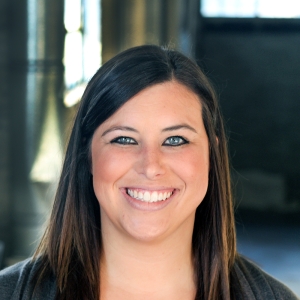 With TEAM Software by WorkWave since 2018, Lindsay assists customers improve processes to achieve strategic goals by engaging, collaborating and supporting streamlining efforts. Prior to TEAM Software, Lindsay earned a Bachelor's degree in Business Administration, Marketing and Management along with several years of professional experience including various client engagement and administration roles.
https://calsaga.org/wp-content/uploads/2022/11/Pages-from-Q4.png
3168
2448
Kate
https://www.calsaga.org/wp-content/uploads/2021/06/calsaga-web-logo-1.png
Kate
2023-04-27 12:13:24
2023-04-28 06:57:11
The Californian 2023 Q2: Balancing Ops and Back-Office Resources for Profitable Growth