WHO AND WHAT ARE YOU PROTECTING? CONTRACTS AND SECURITY RISK MANAGEMENT
Tory Brownyard, Brownyard Group
This time last year, I wrote about how security insurance was entering a hard market, in which underwriting guidelines become stricter and insurance premiums rise. At the time, I never suspected that a tragic, once-in-a-lifetime pandemic would outweigh or complicate all industry trends and predictions. However, many of those very trends have reinforced the importance of tried-and-true risk management practices, particularly contracts.
Over the past year, the security industry, like all industries, has had to react and respond to the coronavirus pandemic. Security officers were tasked with responsibilities typically reserved for police officers or medical personnel (i.e., crowd control, COVID-19 screenings). As a result, private security is in demand.
When business is expanding, it can be tempting to skim through contracts or quickly sign one provided by the client. Often the contingencies against which contracts are meant to protect seem abstract or distant. However, from a risk management perspective, they can do the very practical work of clarifying roles, transferring risk and mitigating liabilities. 
Security firms and their clients can define post orders for guards in contracts, which is particularly important as guards are asked to take on new roles due to the pandemic or social unrest. For example, the contract can clearly state that the guard is responsible to protect the client's property and the client, but not shared parking lots or third parties. Many claims against guard firms stem from violent acts on a client's premise, and security firms can be held liable for alleged negligence or inadequate protection even if the incident involves people or property the firm did not anticipate protecting. In the absence of specific post orders, a security firm may have assumed the duty to protect any people or against any incidents on the premises. 
In short, contracts may help limit liability by clearly stating who and what guards are responsible for protecting. Language about the scope of work can also protect the security firm; rather than saying that guards will eliminate risks, contracts can say that they will reduce certain risks. Though it is not legally binding, marketing and advertising language may also create an expectation in clients. Some firms promise their services provide "total protection from harm," which may lead clients to expect that guards can prevent all violent incidents, vandalism, theft, etc.
Indemnification clauses play a significant role is determining liability when an incident occurs. An indemnification clause "holds harmless" one contract party (i.e., the client) in specific types of incidents that result from negligence or errors by the other contract party (i.e., the security officer). This shifts financial responsibility for a claim from the client to the security firm and their insurer.
In contracts, indemnification can be broad or limited. Limited indemnification can protect a security firm against assuming all liability for incidents that may be partially or wholly due to the client's negligence; it holds the security firm responsible for incidents that are, put simply, the fault of guards. Broad indemnification language would hold the security firm solely responsible for any incident covered by insurance, whether or not the client was also negligent. In extreme circumstances where a security firm is held responsible for an incident due solely to a client's negligence, the firm's insurance may deny the claim.
Clients' contracts may also include a "waiver of subrogation." This language means one party (the security firm) has agreed to waive its rights of recovery against the other party (the client) for the second party's negligence. This prevents your insurance company from recovering losses from the other party in the event of a claim. This can increase insurance costs, as some insurers require additional coverage for contracts that include a waiver of subrogation.
From a risk management perspective, a contract best-case scenario has a few characteristics.  Contracts in which clients agree to limited indemnification can help protect the financial interests of a security firm, as can contracts without a waiver of subrogation. In addition, the contract should include language specifying the scope of the security firm's responsibilities and language that excludes third-party beneficiaries. Finally, the contract can state that the client is responsible for securing their own general liability and property coverage; the contract with the guard firm is not a replacement for insurance.
Negotiating contract language can be particularly challenging with large clients who often have their lawyers provide contracts that fully indemnify the client against any incidents related to guards' duties. However, my stance is that it is worth asking for revisions. At the least, security firms can seek to be held harmless (indemnified) against damages from incidents resulting from the client's negligence. 
Some security firms choose to sign contracts with broad language because they want to win a big contract that can help their business expand. For others, assuming the risk may not be worth it. No matter what, I often recommend security firms work with a lawyer to create a standard contract with language and terms that adequately protect them.
Risk management is exactly that — management, not elimination, of risk. Over the past decade, the security industry has experienced a slew of large settlements against security firms. It is not just the risk of a claim, but the size of potential claims, that we should be taking into consideration. A phenomenon known as "social inflation" has been driving up the cost of claims as juries award larger and larger settlements. We cannot control these broad social and legal trends, but we can manage business-level risks.
The security industry stepped up to protect people and businesses during the pandemic and political unrest of 2020. That quick response is a testament to the strength of the industry, but it can create situations where security firms become responsible for risks they did not foresee. That's why contracts and insurance are there — to protect you so you can focus on your mission.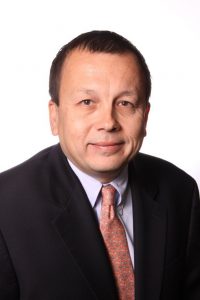 Tory Brownyard, CPCU, is President of Brownyard Group (www.brownyard.com), an insurance program administrator with specialty programs for select industry groups. In addition to his responsibilities as President, he currently spearheads the Brownguard security guard insurance program. Tory is a highly regarded subject matter expert in the field of Security Insurance and has contributed to industry publications such as Security Magazine and has been featured regularly in leading insurance publications. He can be contacted at TBrownyard@brownyard.com.
https://www.calsaga.org/wp-content/uploads/2021/06/calsaga-web-logo-1.png
0
0
Aley Moyer
https://www.calsaga.org/wp-content/uploads/2021/06/calsaga-web-logo-1.png
Aley Moyer
2021-01-29 11:39:46
2023-06-29 10:36:32
The Californian 2021 Q1 – WHO AND WHAT ARE YOU PROTECTING? CONTRACTS AND SECURITY RISK MANAGEMENT