SB 1159 – REPORTING WC CLAIMS WHETHER WORK-RELATED OR NOT!
 Shaun Kelly, Tolman & Wiker, Preferred Broker
Credit needs to be given to the CALSAGA staff and President David Chandler for their ability to put together a great virtual conference in the midst of the COVID pandemic. there was an abundance of information provided by the speakers that was shared with the CALSAGA Members and those that were able to attend the conference. This event took tremendous amount of coordination, time and resources to put together and they did an outstanding job!
We are receiving a large volume of calls regarding the compliance with the SB 1159 and what to do. As this was part of our presentation for the conference, we want to reemphasize the details of the new law and help Members navigate through the process. Compliance with the SB 1159 is mandatory and comes with a penalty for those employers that do not comply. However, if you have less than 5 employees, this new law does not apply to you.
Linked below is an outline of FAQ's that we have developed for you. Click on the link and please review. Do not hesitate to contact us if you have any questions.
Thanks again to CALSAGA for putting on a wonderfully informative conference!
View Senate Bill 1159 Primer: New Reporting & Notification Requirements for Employers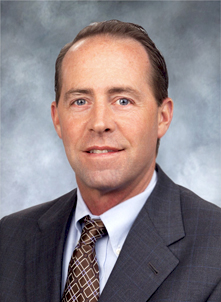 Shaun Kelly joined Tolman & Wiker Insurance Services in 2005.  He specializes in all lines of property and casualty insurance for industries including contract security firms, agriculture, construction, oil and gas. Shaun received a BS in Business Administration with a major in Finance from California State University in Fresno, California. He is an active member of several industry associations, including the Association CALSAGA, the Kern County Builders Exchange and the Independent Insurance Agents of Kern County. Shaun can be reached at 661-616-4700 or skelly@tolmanandwiker.com.