YOUR KPIs MAY BE TOO LATE
Traditional KPIs (Key Performance Indicator) present themselves too far into the reporting process to real-time relevant or even helpful in the Physical Security Industry. Unfortunately, by the time they receive critical data, the incident is over, and someone could be injured, which could lead to the termination of the contract.
It's flawed to look backward at compliance and completion analysis, passively waiting to see if you performed an inspection, completed all site visits and post orders, security analysis, or penetration testing efficiently.
You may be accustomed to the wait for results, receiving during a Quarterly Business Review (QBR) when stakeholders are meeting and going over stats and data. But that's too late to be acting on data.
There is a vast difference between knowing something in your business, and knowing the data that drives that thing. As the champion of your organization, you shouldn't wait for lag metrics to evaluate tasks and efficiencies; you need real-time information. It would be best if you saw what is happening while it's happening, as it's happening. Security is a real-time industry, and for maximized safety and results, you need real-time evaluation and real-time data so that the focus can be on the process and the people. It's much easier to intervene and course correct in the earliest stages of an incident than it is to go back in time.
The argument has become that many lead measures give insight on measuring the effectiveness of your team, however, the speed at which they are delivered to those charged with the task of managing and decision making, it's a game of adjustment and reactivity. Real-time information allows a well-trained team to meet an incident where it's at and deescalate, mitigating risk.
If there is anything that experience in this industry will teach you, it's that you need to evaluate the shifts and hours that your employees are scheduled for, not what they are working, and you need to see discrepancies in real-time. And wouldn't it be great to have smart scheduling software that will alert you when an employee is approaching overtime?
Most security companies don't get reimbursed for unplanned overtime, and that payroll money has to come from somewhere. The most efficient method to reduce overtime is being able to look at your scheduling on a Monday to see where each employee will be with hours on Thursday- not waiting until Thursday to see who is still available and who is approaching the pay period billable hour limits.
It's fair to assume that the first responder on the scene should find the resolution to the problem. Instant resolution and incident de-escalation are essential to you and your clients. Do you know how many issues or incidents are resolved with the initial responder on the first attempt? Real-time data visualization will assist in the achievement of identifying a new view of actual time spent, responder intervention level, and labor associated with incidents. Ideally, there will be one officer on each incident, but we all know there are situations that call for additional resources, and that's understandable. When you get to the point where you have multiple officers on every report as the norm, it becomes necessary to start examining where the breakdown is occurring.
Do you have a low-confidence officer who needs backup on every call? Do you need to step in and re-administer training? Software exists to assist in finding the root issues rather than waiting for the outcomes.
Here is a tip from my experience: e-Learning is near the high end of the list of importance and is a critical employee-based KPI, and here's why. If an incident that one of your employees responded to has gone under the microscope for whatever reason, you can provide instant documentation of training and certification with exact scores, dates, and times of completion. You have to be able to show critical stakeholders upfront the skill, strength, and growth investment that you have in your employed talent. That brings peace of mind to your client. Don't wait to prove your value.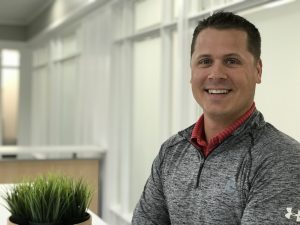 Tony Unfried holds a master's degree in Public Affairs and Criminal Justice from Indiana University, where he graduated with honors. While enrolled in his master's program, Tony worked for The TJX Companies, Inc., leading the region in loss prevention and moving the company toward technology use in Security. Tony went on to join the most significant security company in Indiana, managing more than 500 employees and 50 sites, including the Indiana Convention Center, Bankers Life Fieldhouse, and Ruoff Home Mortgage Music Center. Seeing a noticeable gap in technology use in the physical security sector, Tony created his first security software application, launched at the Super Bowl in 2012, and recognized twice for Excellence in Mobile Technology by Techpoint. Tony has also spoken on Tech in Physical Security on panels with ASIS and IAVM.
https://www.calsaga.org/wp-content/uploads/2021/06/calsaga-web-logo-1.png
0
0
Kate
https://www.calsaga.org/wp-content/uploads/2021/06/calsaga-web-logo-1.png
Kate
2019-11-02 17:43:16
2019-11-07 23:11:45
The Californian 2019 Q4 – YOUR KPIs MAY BE TOO LATE