EARTHQUAKE! ARE YOU PREPARED?
Shaun Kelly, Tolman & Wiker, CALSAGA Preferred Broker
When the recent earthquake hit in Ridgecrest, approximately 1 hour northeast of Bakersfield, I was out of town and I was not near my family. When I received message of the quake, the first thing I thought was "Is everyone ok?". This was a 7.1 earthquake, Northridge was only 6.7 on the Richter Scale.
Then, a few other things came to mind:
Are the dogs freaking out and are they ok?
Does my wife know how to shut-off the gas and water to the house?
How do I reach the rest of my family?
Do I have batteries in the flashlights?
Did I have the contact information on the refrigerator for emergency services and neighbors updated?
Did I show my wife how to open the garage door when the electricity was out?
Do I drive home right now from Colorado? (It would normally take me 14 hours, but I could make it in 10 hours, I only need to stop for gas)
Needless to say, my mind was racing.  Then, I said to myself, "I am sure glad this did not happen during business hours." We do have an Emergency Action Plan, but we have not trained and executed the plan in over a year. And, if the quake did happen during business hours, I believe all of our team members would follow the direction of our leadership team and our Emergency Action Plan. However, after a few minutes, I believe they would think about the stuff I mentioned above and panic would soon appear and then what would we do?
This brought me back to our article in a prior CALSAGA Newsletter issued over a year ago regarding the implementation of an Emergency Action Plan. (Repetition is the best method for learning) This was after the wildfires and our Ventura office was closed for over a week and we had to execute our Emergency Action Plan, even though it was not updated with the most current technology for communicating to our team members and clients to protect them and their families.
In your role as Security Professionals and First Responders, your family, team members, clients and the public look to us for protection and we must be prepared to respond to critical situations and events. We play a significant role in the safety of others and we can make a difference in their lives, if we are prepared!
I thought it is relevant to provide you with a sample Emergency Action Plan again. If you or your clients do not have an Emergency Action Plan, this will help to guide you in the development and implementation. No plan is the same and should include critical information regarding the site location and contacts.
Please take the time to review and envision how a well-executed plan can make a difference in the lives of others. Click here to download a sample Emergency Action Plan.
Thank you and please do not hesitate to contact me if you have any questions.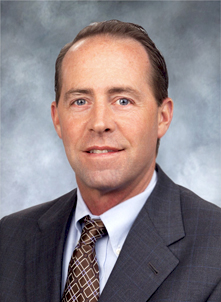 Shaun Kelly joined Tolman & Wiker Insurance Services in 2005.  He specializes in all lines of property and casualty insurance for industries including contract security firms, agriculture, construction, oil and gas. Shaun received a BS in Business Administration with a major in Finance from California State University in Fresno, California. He is an active member of several industry associations, including the Association CALSAGA, the Kern County Builders Exchange and the Independent Insurance Agents of Kern County. Shaun can be reached at 661-616-4700 or skelly@tolmanandwiker.com.
https://www.calsaga.org/wp-content/uploads/2021/06/calsaga-web-logo-1.png
0
0
Kate
https://www.calsaga.org/wp-content/uploads/2021/06/calsaga-web-logo-1.png
Kate
2019-07-27 14:30:48
2023-10-18 10:44:57
The Californian 2019 Q3 – EARTHQUAKE! ARE YOU PREPARED?