Bradley & Gmelich LLP's Legal Corner
            In this issue, we address a couple of hot topics for Private Patrol Operators (PPOs).  Both come from our firm's Private Security Business and Licensing Team.  The first is how to lawfully take advantage of the legalization of cannabis in California in providing security services.  The second addresses getting ready for routine audits of records from BSIS (which they affectionately call "inspections.")  Our goal is to assist you in figuring out the maze of rules, statutes, regulations and case law that can keep you out of trouble and in lawful compliance.  Both are areas that our clients are frequently calling us about, and we want to share some best quick assistance.
Preparing For Your BSIS Audit
by Barry Bradley, Esq.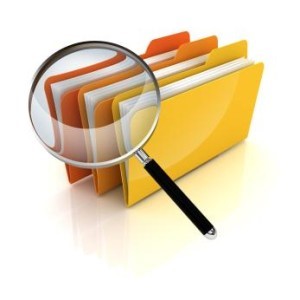 So, you received a letter from the Bureau of Security and Investigative Services advising that they will be conducting "a routine inspection" of your documents.  It should take no more than two hours (on the average) and the meeting should include the owner(s), executive principals and/or possibly administrative staff "to assess and discuss key aspects of your daily operations" as a PPO.
ALARMS should be going off for you!  There is nothing routine about this.  In every instance where our clients have contacted us, they have been out of compliance.  This, despite their best intentions.  The opportunity to fix your records before you are audited could mean the difference between no citation at all, versus an administrative fine, a cease and desist order, and potential suspension or revocation of your PPO license.  This all becomes very public, too. Make no mistake about it: BSIS is here to regulate, not to collaborate.
Areas Of Concern:
As a PPO licensee, you have obligations that will require you to address various areas:
PPO Records, Vehicles and Uniforms:
Are your PPO license and all branch licenses properly displayed.
Are your records kept at your principle place of business – as recorded with the Bureau?
Are your current badges and patches in conformity with the original BSIS approval?
Are your current badges, patches and insignias in compliance with the Private Security Services Act?
Are your Certificates of Insurance for both workers compensation and for General Liability in compliance with Business & Professions Code 7582.39 as well as the California Code of Regulations?
Do your advertisements display your PPO number? This might include websites, social media, vehicles, business cards and brochures.
Is your business structure in compliance with statutes?
Do your business records match the Secretary of State records, as well as BSIS records?
Are your patrol vehicles in compliance with the Vehicle Code and the B&P Code regarding their light bars and decals?
Are your uniforms in compliance with Business & Professions Code section 7582.26?
Employee Records:
Do you maintain the name, address, commencing date of employment, position, and date of termination of each employee in compliance with the Code?
Do you maintain current guard card and firearm qualification permit information?
Personnel Files: do they contain guard card information, training, and required certifications? (This may include pepper spray and baton permits, as well.)
Do you have proper credentials for your off-duty Peace Officers, including a letter from their agency?
Weapons:
Do you maintain the required log for all weapons used on duty, including firearms and batons?
Training Certificates and Records :
Do you have Certificates of Completion for each course or series of courses for each and every security guard?
Do your Certificates contain the required language and information?
Do you maintain proof of completion for the Powers to Arrest training for all armed
Do you maintain proof of completion of the 32 hours of security guard skills training for all guards. (16 in 30 days / 16 in 6 months) and continuing annual training (8 hours)?
RECOMMENDATION: This list is by no means exhaustive.  We recommend a quick legal review well before your audit date.  There will always be blind spots – some significant and some minor.  Our goal, and yours, should be to become compliant (and hopefully before your "routine inspection" by the Bureau).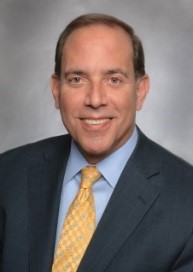 Barry A. Bradley is the Managing Partner of Bradley & Gmelich LLP located in Glendale, California, where he heads up the firm's Private Security Team and oversees the Employment and Business Teams at the firm.  A former Deputy District Attorney, Barry's practice concentrates on representing business owners in employment, business and licensing issues, as well as defending litigated cases involving negligent security, employment and business related issues.  The firm acts as general counsel for many security companies in California.  Barry is the Legal Advisor to CALSAGA.
He has been conferred an AV-Preeminent Peer Rating by Martindale Hubbell, the highest rating attainable, and has been named a Southern California Super Lawyer for the past 14 consecutive years in the area of Business Litigation.  Barry is also the recipient of CALSAGA's Security Professional Lifetime Achievement Award. bbradley@bglawyers.com  818-243-5200.
https://www.calsaga.org/wp-content/uploads/2021/06/calsaga-web-logo-1.png
0
0
Kate
https://www.calsaga.org/wp-content/uploads/2021/06/calsaga-web-logo-1.png
Kate
2018-10-29 22:28:31
2022-07-16 12:50:15
The Californian 2018 Q4 – PREPARING FOR YOUR BSIS AUDIT