As a member service organization, CALSAGA strives to serve our members and the industry to the best of our ability. In addition to the Member Benefits we normally provide, CALSAGA is proud that we have been able to support our members during this unprecedented time in the following ways.
Free Monthly Educational Webinars
CALSAGA has temporarily suspended the scheduling of our management training program Security University which is a two-day in-person event. Beginning in April, we are hosting a series of monthly Security University Lite Webinars in the interim of being about to host physical events. Our next Security University Lite Webinar: Handling Legal Pitfalls During COVID-19 will take place on Wednesday, June 24th at 10am. Barry Bradley and Jaimee Wellerstein of CALSAGA Legal Advisor Bradley & Gmelich will provide some quick practical pointers to help your organization deal with both internal as well as external legal threats as your client's return to work. This webinar is FREE for members. Register Now
Free Face Masks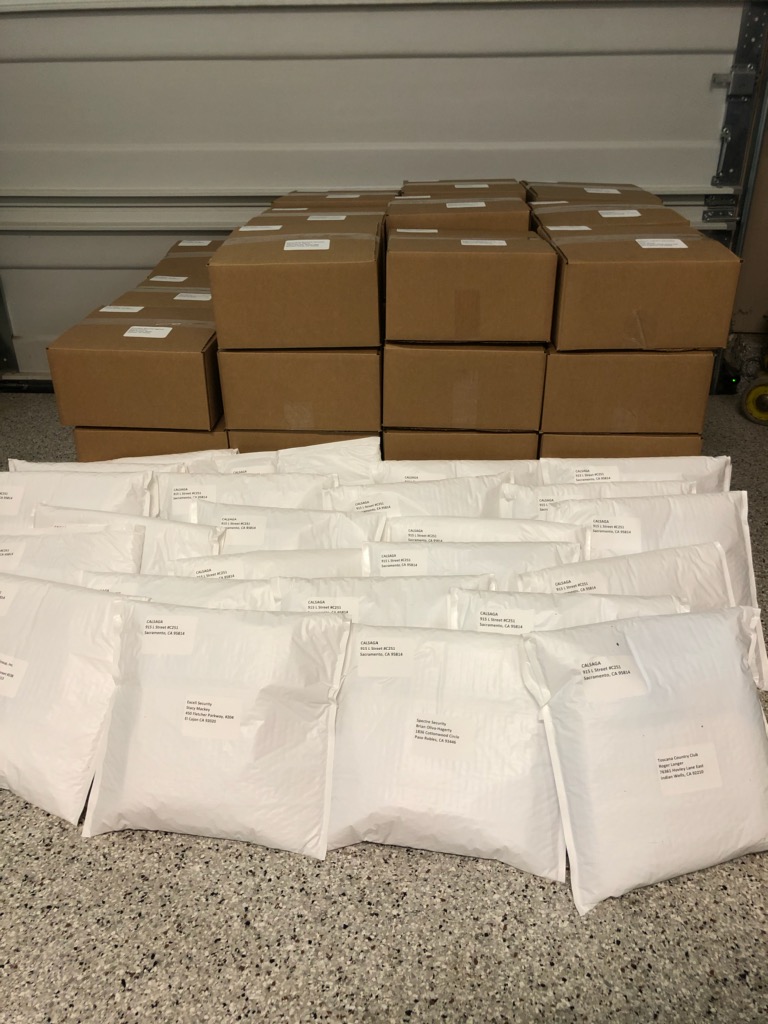 Due to our non-profit status and our support for essential services member companies and thanks to the California Office of Emergency Services, CALSAGA has acquired tens of thousands of disposable masks which we are able to distribute to our member companies. To date our team has received 20,000 masks which will be shipped to members by the end of this week. 30,000 more are scheduled to arrive and be shipped to our members in the coming weeks. If you are a CALSAGA Member and have not already requested masks you can do so here: More Information about Requesting Masks
Information and Resource Sharing
CALSAGA strives to disseminate information and access to resources always but especially during this time.
Expedited Guard Card Processing Assistance
In March BSIS Chief Lynne Andres agreed to work with CALSAGA to expedite the processing of new Guard Cards. CALSAGA submitted expedite requests for more than 100 officers to the BSIS on behalf of our members. (Please note that effective June 1st the BSIS has resumed normal processing activities.)
Subcontractor List
View a list of CALSAGA members have a surplus of officers
If you are interested in subcontracting please contact the member company directly.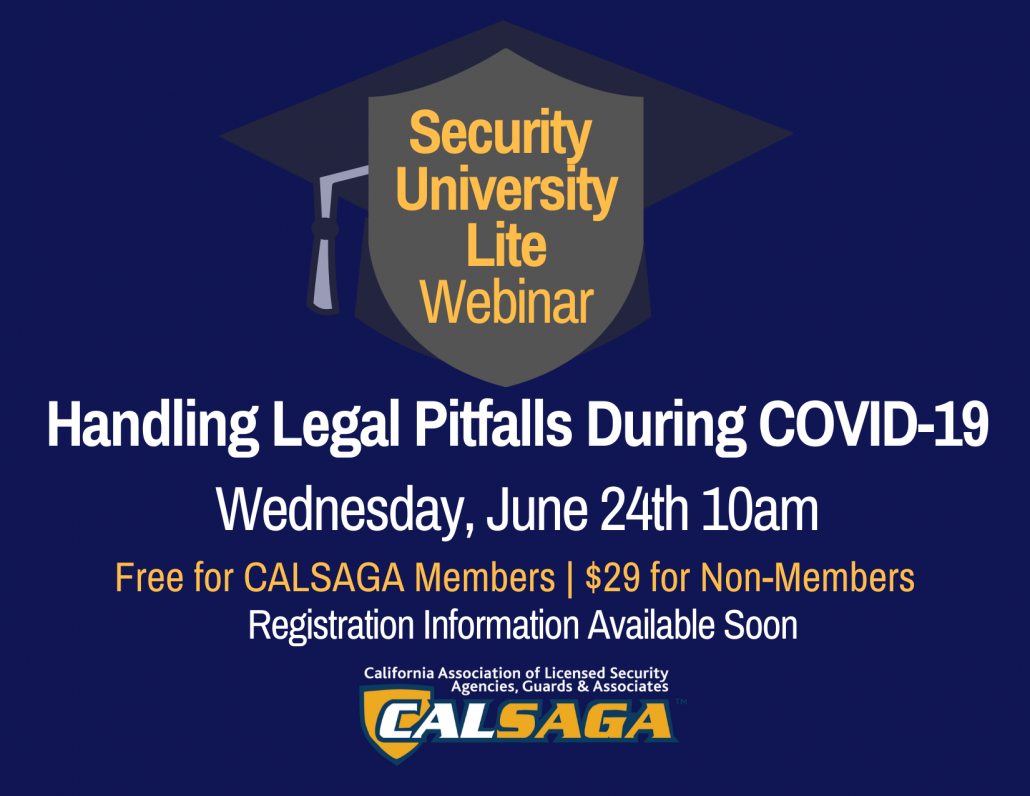 https://calsaga.org/wp-content/uploads/2020/06/IMG_2292.jpg
1024
768
Kate
https://www.calsaga.org/wp-content/uploads/2021/06/calsaga-web-logo-1.png
Kate
2020-06-03 10:10:56
2020-06-03 13:15:48
Member Support + Upcoming Webinar