A BUY-SELL AGREEMENT?
Harold A. Laufer, Esq., Bradley & Gmelich
When a business has at least two owners, it's important that the owners have some form of "partnership" agreement between them. This document is sometimes called a Buy-Sell, a Shareholders Agreement if a corporation, and an Operating Agreement if an LLC.
You can address many potential issues, or just a few in the agreement. Some of the most frequent topics addressed are: 1) restricting the right of an owner to transfer his or her ownership to an outsider, without offering the equity first to the company; 2) how to handle death, disability, termination of employment (voluntary or involuntary) of an owner; 3) how to handle decision deadlocks between owners; and 4) how to value an owner's equity if a buy back is going to occur
Having a Buy-Sell Agreement allows the business owners to know in advance how each of these circumstances will be handled, rather than some important event occurring with no one knowing exactly how to respond.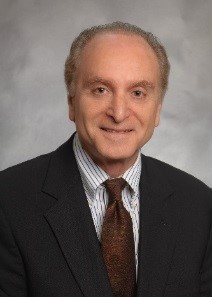 Harold Laufer is a highly experienced corporate transactional lawyer. He has been affiliated with Bradley & Gmelich LLP for over two years.  He spent much of his career practicing corporate law as an equity partner at a major Midwest law firm, where he headed the Mergers and Acquisitions Practice Group. He has represented companies of all sizes, from start-ups to Fortune 500 companies. Mr. Laufer handles a wide variety of transactions for corporate clients, with experience in all aspects of a business' life cycle, starting with deal structuring and entity formation, and continuing through Founder's documentation, initial HR, IP, rights and licensing issues, financing, growth, corporate governance and eventually ending in liquidity events and exits.
https://www.calsaga.org/wp-content/uploads/2021/06/calsaga-web-logo-1.png
0
0
Kate
https://www.calsaga.org/wp-content/uploads/2021/06/calsaga-web-logo-1.png
Kate
2018-04-30 10:27:26
2023-10-18 10:56:36
THE CALIFORNIAN 2018 Q2 – A BUY-SELL AGREEMENT?